Kim Kardashian Tells North About the Night She Was Conceived
North West's origin story involves a bit of fashion.
Kim Kardashian got candid with daughter North about the night she was conceived during the Nov. 24 episode of Hulu's The Kardashians. As seen in the footage, Kim brought the story up while she and the 9-year-old were visiting designer Olivier Rousteing in Paris, France, and, as Kim explained, Olivier possibly had something to do with North's creation.
"Northie, I've known Olivier since before you were a baby," Kim told North during the episode. "And he gave daddy this blue dress that daddy wanted for me. It was my birthday the year before you were born and I wore the dress, and I got pregnant and you got in my belly the night I wore that dress."
And Kim even admitted, "So, Olivier might have a little something to do with the reason you're on this planet."
As for North's reaction, she sat listening intently to Kim—and continued to enjoy her French fries in France's capital city.
Bachelor Nation's Tia Booth Welcomes First Baby With Taylor Mock
Tia Booth and her fiancé Taylor Mock have received an early Christmas gift.
The Bachelor Nation star and her fiancé took to Instagram on Dec. 7 to share the news that they have welcomed their first child together, a baby boy.
"Tatum Booth Mock 12/6/22 6:13am," the joint post read. "Best day of our lives."
Along with the baby's name and birthday details, the couple shared an audio clip from what sounded like their son's first moments.
In the comments, the new parents were showered with congratulations, including many well-wishes from Bachelor Nation. New mom Raven Gates wrote, "HE is an angel baby!! & he's so blessed to have you as his momma!!!," while Colton Underwood—who Tia previously dated during her first stint Bachelor in Paradise—dropped the sweet comment, "congrats momma!"
Fans were first introduced to Tia in 2018 when she competed for the heart of Arie Luyendyk Jr. on season 22 of The Bachelor. Though she met Taylor in 2021 just months before appearing on the seventh season of BiP, she reconnected with him after leaving the show as a single gal.
Gal Gadot Gushes Over Her & Ryan Reynolds' Kids' Sweet Friendship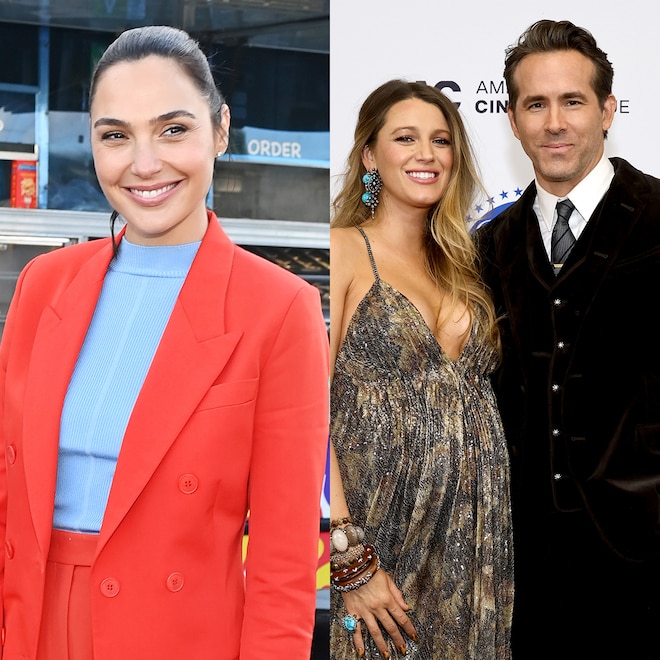 Gal Gadot may star as Wonder Woman on the big screen, but she's quickly becoming a wonder woman in the business world.
The actress is one of the founding partners of the new mac and cheese brand…
See Ryan Reynolds React to Shania Twain's People's Choice Awards Nod
Man, Ryan Reynolds will never forget this moment.
Shania Twain took the stage at the 2022 People's Choice Awards on Dec. 6 to perform a medley of her iconic hits  before accepting The Music Icon Award. During her performance of "That Don't Impress Me Much," the singer switched up her famous Brad Pitt lyric by replacing his name with Reynolds', who received The People's Icon Award that evening. 
"OK, so you're Ryan Reynolds," Twain sang before continuing with the rest of the hit. "That don't impress me much." 
And the move did impress the actor much. Sharing a clip from this part of the show to Instagram Stories, he wrote, "This may be the best thing that's ever happened to me."
Indeed, it was a night to remember for both stars. After the show-stopping number, Billy Porter presented Twain with her award and she reflected on her career, noting her "wish is to always inspire people" with her music. The five-time Grammy winner then sent a moving message to her fans.