Bronx mom blasts NYC crime after teen daughter is shot on Thanksgiving: 'It's out of control'
An emotional mother railed against gun violence in New York City after her 14-year-old daughter was struck by a stray bullet on Thanksgiving Day while on her way to pick up brown sugar in the Bronx for the family meal.
"It's out of control," the victim's mom told the New York Post in an interview on Friday. "It's every day. Every day you hear something happening." 
Police said that on Thursday, in broad-daylight, a 14-year-old girl was shot at around 2:20 p.m. near East 225th Street and Schieffelin Avenue, across the street from the NYCHA's Edenwald Houses. 
Cops believe the girl was an innocent bystander and that the shooter, who remains at-large, had been targeting someone else. 
NYPD OFFICERS CAPTURED ON VIDEO SAVING MAN FROM ONCOMING SUBWAY TRAIN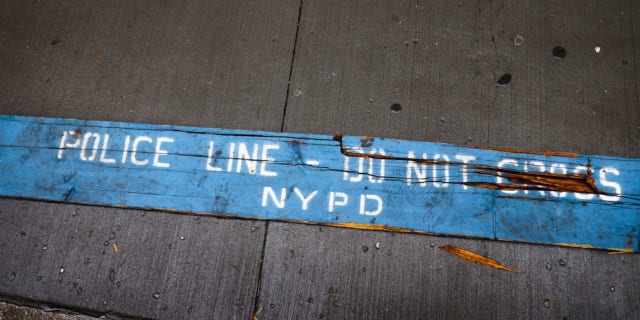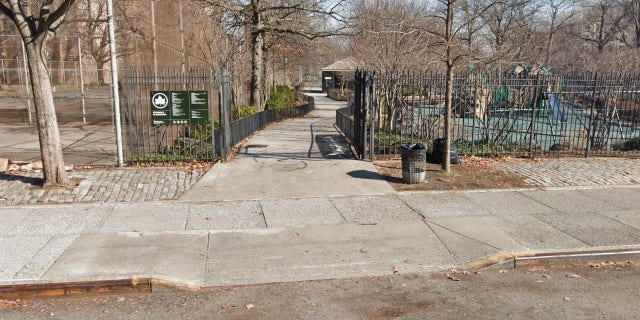 The victim's mother, who did not wish to be identified, told the Post that her daughter and her 16-year-old son had been sent to the store to grab ingredients for a sweet potato holiday pie. Shortly after they left home, the woman's son called in a panic and said his sister had been shot in the leg. 
"They literally just left the house – less than five minutes," the woman said.
The boy managed to help his injured sister into a nearby building before police and EMS were called to treat her. By the time their mom arrived, the victim was already being treated.
 "She was crying. I tried to get to her but they were already working on her leg," the mother told the Post. "I was able to touch her hand, rub her head, her hair, her face to comfort her."
NEW YORK CITY SUBWAY ATTACK: WOMAN AND GOOD SAMARITAN SLASHED, NYPD SAYS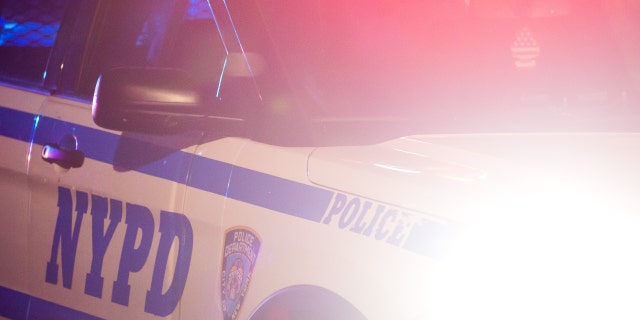 The teen girl was taken to Jacobi Medical Center and later released, according to the Post. 
The distraught mother said her family was shaken up by the assault.
"It happened on day when the family was together to help comfort her. She was surrounded by love," the woman said. "I want whoever did this to pay but God is in control. If you don't repent, you'll pay one day."
CLICK HERE TO GET THE FOX NEWS APP
NYPD and members of an FBI task force have reportedly opened an investigation into the shooting. 
Authorities did not have any information on a suspect, and it remains unclear whom the shooter was targeting, the Post reported.
Jared Bridegan murder: Ex-wife's husband sighted in Florida day after suspect appears in court
FIRST ON FOX – The husband of Jared Bridegan's ex-wife was spotted Friday shaving his beard in his yard in Kissimmee, Florida, one day after his former tenant appeared in court, charged with Bridegan's murder.
Mario Fernandez, 35, wearing shorts and a burgundy shirt, was shaving his beard in front of his condominium.
At one point, he crouched down in the driveway as he trimmed his facial hair with an electric razor, before going back inside.
FLORIDA POLICE, STATE ATTORNEY ANNOUNCE ARREST IN MURDER OF MICROSOFT EXECUTIVE JARED BRIDEGAN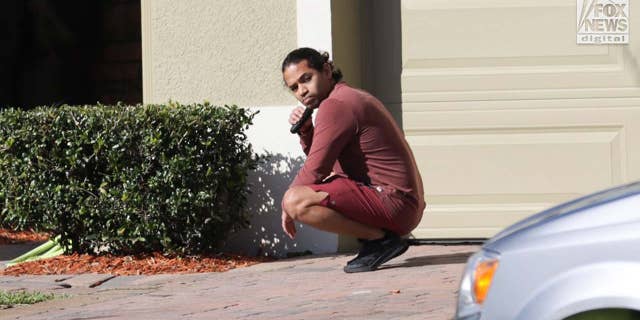 It is the first time he's been spotted since his former tenant, Henry Tenon, was arrested on murder charges for the Feb. 16 fatal shooting of the Microsoft executive in front of his toddler daughter.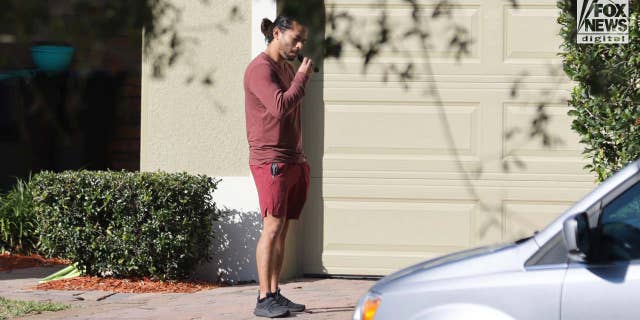 Bridegan's ex-wife, Shanna Gardner-Fernandez, and her second husband, Fernandez, remain suspects in the Jacksonville Beach, Florida, slaying, law enforcement sources told Fox News Digital.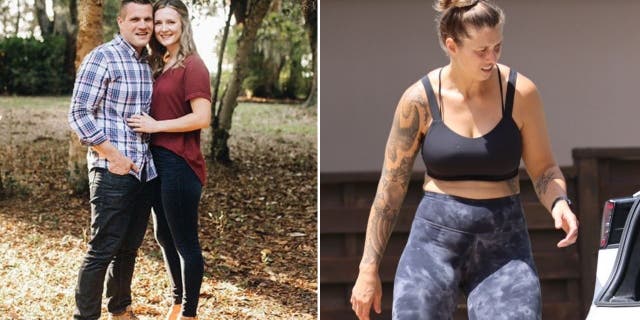 Authorities announced Wednesday the arrest of Tenon, 61, whose only connection to Bridegan appears to be through his ex-wife's husband.
He lived at a property that was owned by Fernandez at the time of the killing.
MAJOR BREAK IN JARED BRIDEGAN MURDER MYSTERY AFTER EX-WIFE MOVES CROSS-COUNTRY
Tenon appeared in a Jacksonville, Florida, courtroom Thursday on charges of conspiracy to commit murder, second-degree murder, child abuse and accessory after the fact to a capital felony.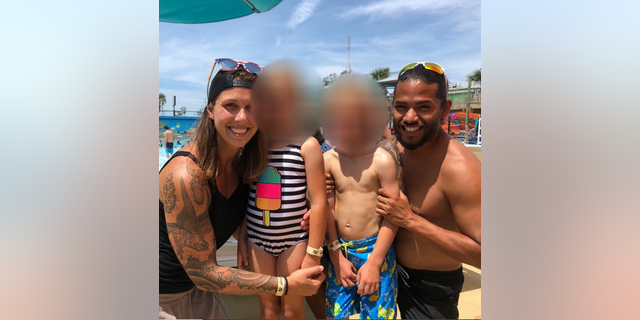 Officials said that Tenon did not act alone. Gardner-Fernandez moved to West Richland, Washington, late last year with the 10-year-old twins she shares with Bridegan.
FLORIDA EX-WIFE OF SLAIN MICROSOFT EXECUTIVE HIRES CRIMINAL DEFENSE LAWYER
Fernandez did not join her in the move. Shortly after the murder, he moved out of the couple's Jacksonville Beach home, which they co-own.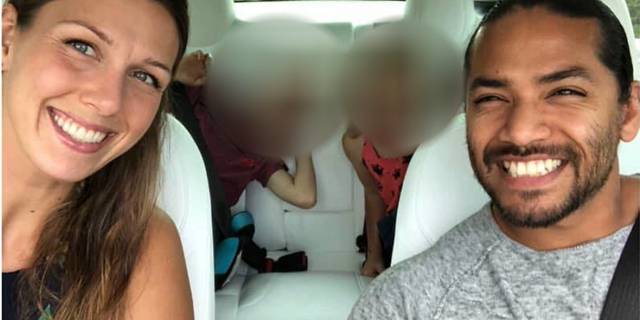 Bridegan's widow and second wife, Kirsten, with whom he shares Bexley, 3, and London, 1, told Fox News Digital Wednesday that she was not surprised by the connection. 
CLICK HERE TO GET THE FOX NEWS APP
Bridegan and Gardner-Fernandez had an acrimonious divorce in 2016 and continued to fight in court over custody of their twins and finances until his death.
He left behind four children. 
Jailing of trans rapist Isla Bryson is 'shambles', says prison chief
Sarah Armstrong, a professor of criminology at Glasgow University, said she was surprised that concern over the safety of women in prison was "focused on this one, very exceptional case" given the "scathing" reports from the European Committee on the Prevention of Torture after previous visits to Cornton Vale.
Protests reach Haiti airport and Prime Minister's residence over police killings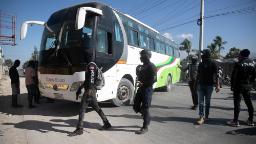 Protesters and some police officers protested at the official residence of Haiti's prime minister in the capital Port-au-Prince on Thursday, decrying recent killings of police, according to one of his advisors.



Source link