Oklahoma murders: Person of interest in 4 friends' deaths arrested in Florida
Police in Daytona Beach, Florida, have arrested a person of interest tied to the murders of four friends in Okmulgee, Oklahoma, last week.
The four men, including Mark Chastain, 32; Billy Chastain, 30; Mike Sparks, 32; and Alex Stevens, 29, went missing on Oct. 9 after leaving for a bike ride from Billy Chastain's house.
Daytona Beach police on Tuesday arrested Joe Kennedy, 67 — who was named as a person of interest in the four murders on Monday — on charges of motor vehicle theft. He is being held without bond at the Volusia County Jail.
Authorities in Okmulgee County also issued a warrant for Kennedy's arrest in connection to a shooting incident he was sentenced for in 2012.
OKLAHOMA POLICE NAME PERSON OF INTEREST IN MURDERS OF FOUR MEN, LOCATE DISMEMBERED REMAINS FOUND IN RIVER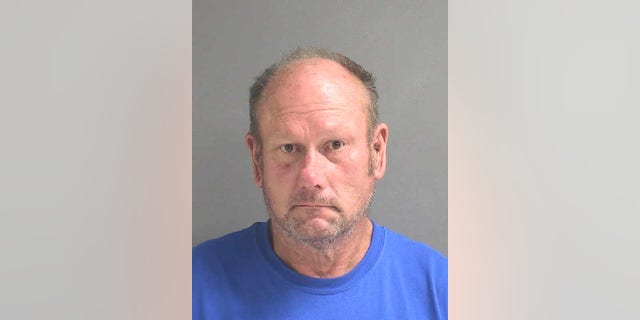 "The District Attorney and the Sheriff will begin the process of getting Kennedy back to Okmulgee County," the Okmulgee Police Department said in a Tuesday Facebook post. "The murder investigation is ongoing and investigators continue to follow leads every day. Additional information will be relayed when it is available."
OKLAHOMA POLICE FIND 'MULTIPLE' SETS OF HUMAN REMAINS AMID SEARCH FOR 4 MISSING CYCLISTS
Kennedy was reported missing on Saturday and may be suicidal. Police found his blue PT Cruiser behind a business on Monday afternoon in Morris, Oklahoma, about six miles east of Okmulgee. 
CLICK HERE TO GET THE FOX NEWS APP
A witness told police that he was invited to join the four men that night to "hit a lick big enough for all of them," or commit a criminal act, Okmulgee Police Chief Joe Prentice said at a press conference on Monday. 
It is unclear what type of crime they allegedly planned to commit. 
Fox News' Paul Best contributed to this report.
UK government greenlights first new coal mine in three decades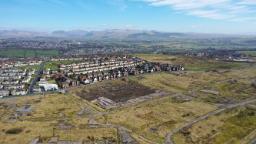 The UK has greenlit a controversial plan to open the country's first new coal mine in three decades, a little more than a year after the nation tried to convince the world to ditch coal at the COP26 climate talks in Glasgow.



Source link
Pennsylvania woman searching for Good Samaritan who saved her after car crash: 'I need to give him a hug'
A Pennsylvania woman is searching Wednesday for the man she says "saved" her life after a car crash, vowing that she needs "to give him a huge hug." 
Carla Long, of Coatsville, told Fox29 that she was heading to a doctor's appointment Monday when she hit a slick spot along a curve on Route 82 outside Philadelphia, causing her car to flip on its side and go down into a ditch. 
"I was pinned. I was screaming, honking, flashing the high beams," Long told the station, describing that she hit her head and had pain throughout her body. "I'm sitting there crying, like somebody help me." 
An unidentified man eventually approached her and called 911. 
FLORIDA OFFICER WHO CAN'T SWIM SAVES DROWNING INFANT FROM POND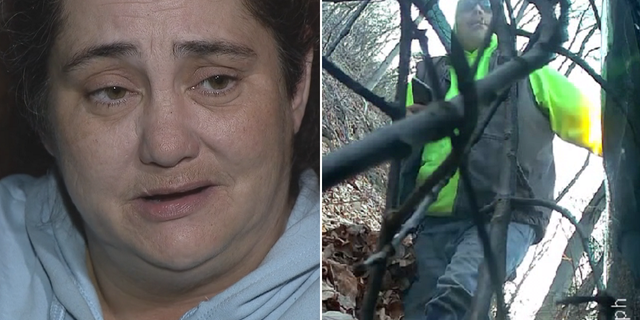 "He goes 'Don't worry, I'm here with you. What you are going through, I'm going to go through. I'm not leaving you,'" Long told Fox29.
TEXAS GOOD SAMARITAN FATALLY STABBED BY FELON FREE ON BOND, POLICE SAY
Dashcam video from Long's vehicle then shows the man scrambling for safety as a pickup truck careened off the road at the same location, striking her car at the bottom of the ditch.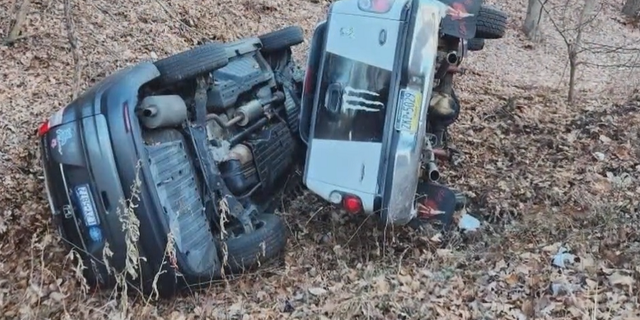 CLICK HERE TO GET THE FOX NEWS APP 
Long said the man stayed with her until first responders arrived.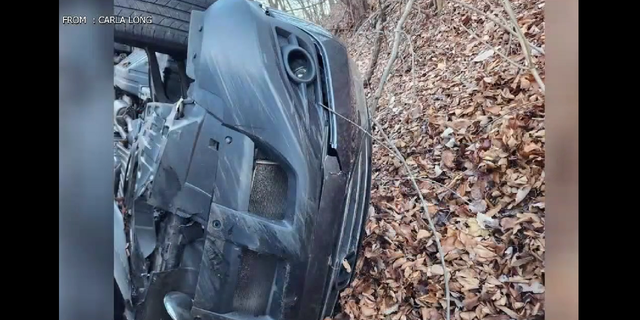 "I need to give him a huge hug. I need to thank him. He saved my life," she said in an interview with Fox29. "I didn't give up. He promised he'd stay there to help me, and he did."
Postcode checker: how has your High Street changed since 2020?


Fewer banks and shops but more tattoo studios and beauty salons since 2020 – how does your High Street compare?



Source link