Former Philadelphia police sergeant acquitted of lying to FBI regarding drug raid
A federal jury has acquitted a former Philadelphia police sergeant of lying to the FBI about money seized during a drug raid.
Jurors deliberated for only one hour Friday before clearing 50-year-old Michael Kennedy of eight counts of making false statements to the FBI, obstruction and conspiracy, The Philadelphia Inquirer reported.
The 27-year police veteran was indicted last year after security camera footage was posted online that the occupants of the apartment said showed Kennedy taking money from a nightstand during the 2016 raid.
IS FBI GIVING AN 'ILLUSION' THAT DOMESTIC TERROR SPIKED SINCE JANUARY 6? WHISTLEBLOWER STEVE FRIEND SPEAKS OUT
According to court documents, Kennedy told investigators he put the money into his pocket to later log it into evidence. Federal authorities alleged that he lied to investigators, and coached another officer lie about the evidence transaction. The second officer was not charged.
Kennedy testified at trial that he gave a flawed account due to a memory lapse rather than a deliberate attempt to deceive the agents.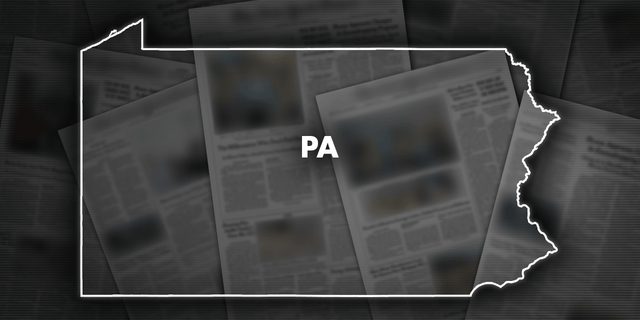 "It's been a long time coming. My life has been hold for six years because of the incident," Kennedy said after the verdict. He called the case one of "overzealous" prosecutors who "never gave me an opportunity to clear things up."
Assistant U.S. Attorney Joseph A. LaBar said it was suspicious that Kennedy and the other officer told the same false cover story. "Ask yourself if they somehow coincidentally came up with the same story," he said.
DURHAM: FBI 'THE ELEPHANT IN THE ROOM' OF DANCHENKO TRIAL, 'FAILED' ON 'A NUMBER OF OCCASIONS'
Defense attorney Michael Drossner said the other officer acted on his own initiative believing that Kennedy "was being railroaded."
Kennedy, a member of an elite narcotics unit who joined the force after a decade as a Marine, said he tried to provide an accurate account of the raid to FBI officials but inadvertently got some things wrong.
"It was nine months after the fact," he testified. "Certain facts weren't clear."
CLICK HERE TO GET THE FOX NEWS APP
The two people were charged with weapon and drug charges following the raid and were held for months. The criminal cases against them were dismissed in 2017 after a judge ruled that police did not have probable cause to search the apartment.
Michael Avenatti sentenced to 14 years in prison for cheating clients out of millions
Michael Avenatti was sentenced to 14 years in prison on Monday for cheating four former clients out of millions of dollars and trying to obstruct the IRS from collecting payroll taxes from a coffee shop that he owned. 
It caps off a stunning fall from grace for the former attorney, who is already serving five years in prison for stealing book proceeds from porn actress Stormy Daniels and trying to extort Nike out of $25 million. 
The 14-year sentence handed down on Monday will run consecutively to the five years that he is already serving in previous cases, U.S. District Judge James V. Selna ruled.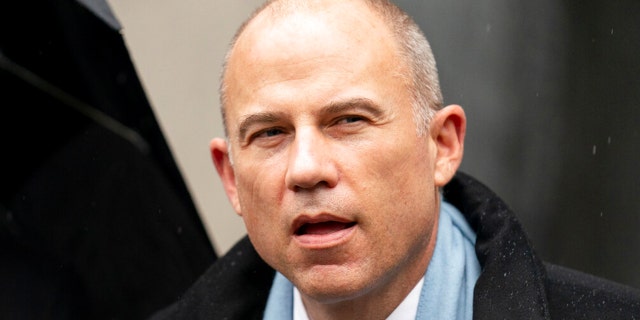 Avenatti, who addressed his victims in court on Monday, was also ordered to pay $7 million in restitution. 
MICHAEL AVENATTI SENTENCED TO 4 YEARS IN PRISON FOR DEFRAUDING STORMY DANIELS
"I am deeply remorseful and contrite," Avenatti said in court before the sentencing. "There is no doubt that all of them deserve much better, and I hope that someday they will accept my apologies and find it in their heart to forgive me."
Prosecutors laid out in a 36-count indictment how Avenatti collected a $4 million settlement from Los Angeles County for a man who was paralyzed from injuries he sustained while in custody of law enforcement. Avenatti used the funds for his coffee business and personal expenses, paying the man "advances" of no more than $1,900 at a time. 
MICHAEL AVENATTI'S BID TO BE SENTENCED REMOTELY DENIED: STORMY DANIELS QUIPS, 'SEE YA THERE, B—-!'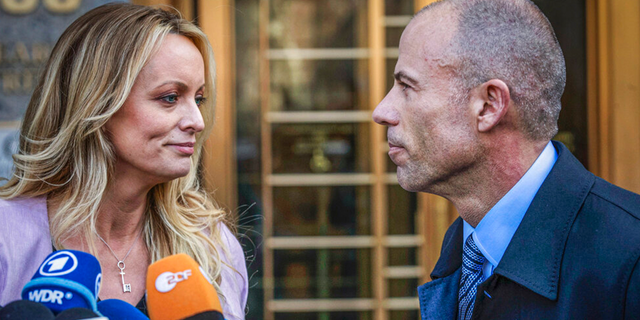 Avenatti obtained a $3 million settlement for another client in early 2017 and used most of the money for a private jet, then lied to the client by saying the settlement would be paid out in monthly payments over several years. 
US PROSECUTORS TARGET AVENATTI'S $4.5 MILLION JET FOR CIVIL FORFEITURE
Prosecutors also said that Avenatti stole from clients whom he represented in an intellectual property claim and another business dispute. 
For the tax fraud charge, Avenatti failed to pay more than $3 million in payroll taxes related to his coffee business then tried to stop the IRS from collecting the unpaid taxes.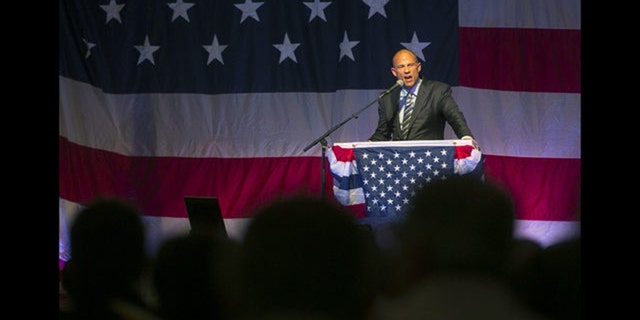 Prosecutor Brett Sagel characterized Avenatti as a serial fraudster. 
"He didn't turn to his criminal actions by desperation, by need, by the inability to do anything else," Sagel told the court. "Despite the significant advantages that this defendant had — a first-rate education, a thriving legal career — he chose to commit the deplorable acts in this case time and time again."
CLICK HERE TO GET THE FOX NEWS APP
Prosecutors agreed to drop remaining charges after Avenatti pleaded guilty to five counts earlier this year. 
The Associated Press contributed to this report. 
World Cup 2022: Fifa opens disciplinary proceedings against Uruguay FA and four players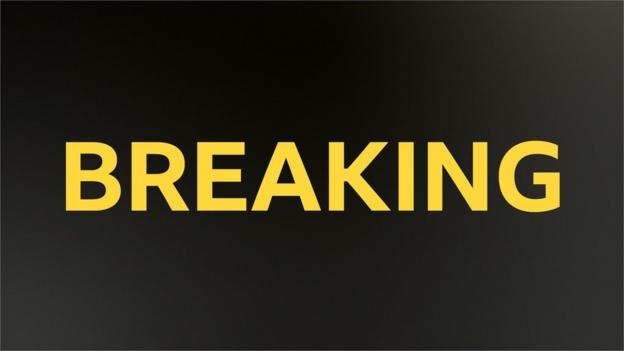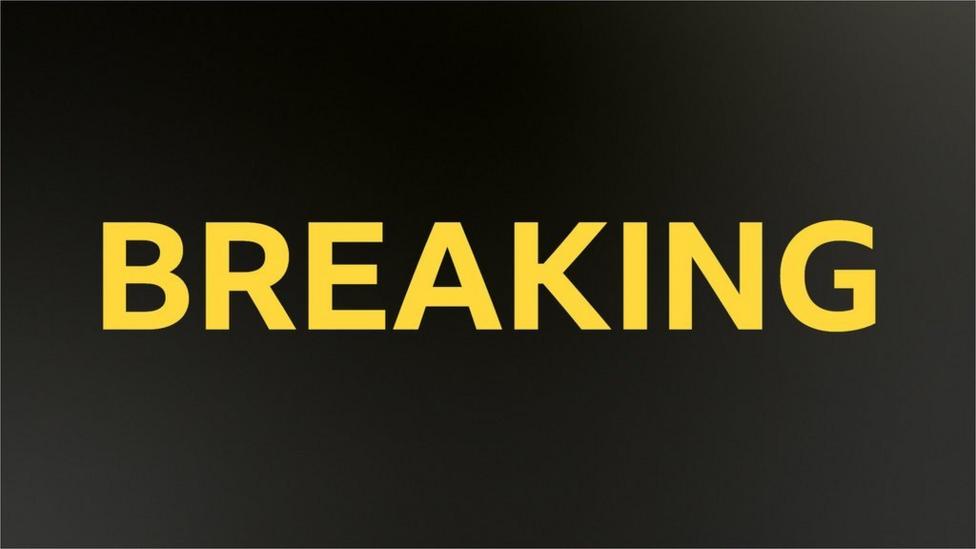 Host nation:
Qatar
Dates:
20 November-18 December
Coverage:
Live on BBC TV, BBC iPlayer, BBC Radio 5 Live, BBC Radio Wales, BBC Radio Cymru, BBC Sounds and the BBC Sport website and app.
Day-by-day TV listings
–
Full coverage details
Fifa has opened disciplinary proceedings against Uruguay's football association and four players over their conduct at the end of their final World Cup group game against Ghana.
Uruguay beat Ghana 2-0 but went out on goals scored, finishing third behind South Korea in Group H.
Uruguay's players reacted furiously at full-time, confronting the referee and appearing to manhandle an assistant after they failed to award a penalty after a coming together between Darwin Nunez and Alidu Seidu.
Jose Maria Gimenez, Edinson Cavani, Fernando Muslera and Diego Godin all face potential punishments for breaches of Fifa's disciplinary code relating to offensive behaviour and misconduct.
More to follow.


Get the latest results and goal notifications for any team at the Fifa World Cup by downloading the BBC Sport app: Apple – Android – Amazon




Get your daily dose of Fifa World Cup reaction, debate & analysis with World Cup Daily on BBC Sounds


England cruises past Senegal 3-0 to reach World Cup quarterfinals

England reached the quarterfinals of the World Cup for a second tournament in a row thanks to a comprehensive 3-0 victory over Senegal.



Source link