DC-area Maryland county to enforce youth curfew after juvenile crime more than doubles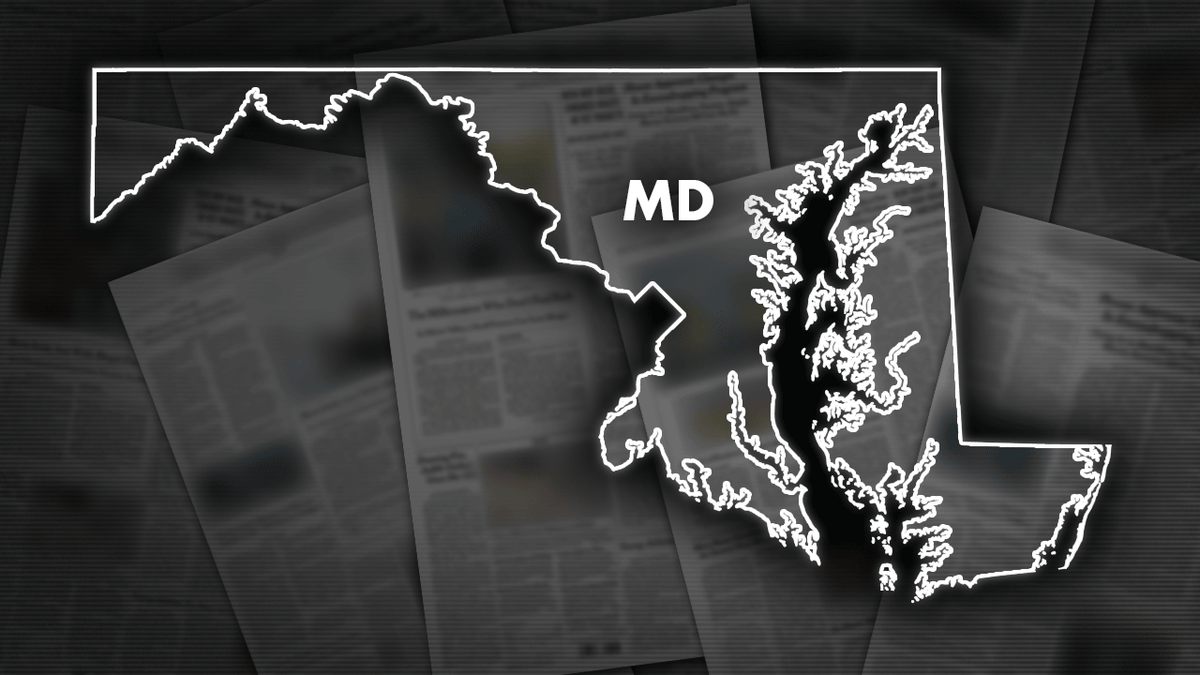 NEWYou can now listen to Fox News articles!
Children under the age of 17 in Prince George's County, Maryland, will be under curfew for at least 30 days beginning this weekend, as the local government tries to combat a wave of juvenile crime.
The announcement came after an August that County Executive Angela Alsobrooks said was the "single-deadliest" in county history and that juvenile crime arrests have more than doubled since a year ago. During a Monday press conference, Alsobrooks justified the curfew by pointing to past government programs aimed at helping youths that do not appear to have worked in the county, which borders Washington, D.C.
"The government alone cannot solve this problem," Alsobrooks said. "Somebody has got to take responsibility for these armed and dangerous children, and it is not just the police and not just the government." 
Alsobrooks stated that as the number of local carjackings has gone up, many of those offenses have been committed by children. This, despite past efforts to help the community such as an employment program where the government got summer jobs for more than 6,000 people between the ages of 16 and 22, as well as new mental health and addiction facilities.
JUVENILE CRIME HURTING YOUNG VICTIMS ACROSS MAJOR US CITIES: 'A VICIOUS CYCLE'
Alsobrooks led to the curfew announcement by pointing out that many crimes are being committed by children at 3 a.m. and 4 a.m.
"No summer job or government program is going to help that," she said.
With that in mind, Alsobrooks pointed to families to step up and do their part.
"At this point, these kids don't just need a hug, they also need to be held accountable," she said. "I know this isn't a popular thing to say, but the truth of the matter is it's a fair question: Where are their parents? Where are the aunties, where are the uncles, and other family members who are responsible for them?"
CARJACKINGS IN CITIES LIKE NYC, PHILADELPHIA JUMP OVER 200% — OFTEN WITH KIDS BEHIND THE WHEEL, OFFICIALS SAY
CLICK HERE TO GET THE FOX NEWS APP
The curfew will be enforced under existing law and calls for children under the age of 17 to be home between 10 p.m. and 5 a.m. Sunday through Thursday, and between 11:59 p.m. and 5 a.m. Friday and Saturday. Violation will result in parental notification. If a parent or guardian does not respond, child services will get involved.
Additionally, Alsobrooks said that owners of establishments that let children stay during curfew hours will face fines of $50 for a first offense, going up incrementally for subsequent offenses up to $250.
UK government greenlights first new coal mine in three decades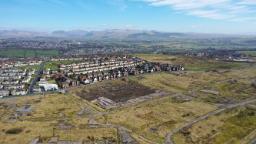 The UK has greenlit a controversial plan to open the country's first new coal mine in three decades, a little more than a year after the nation tried to convince the world to ditch coal at the COP26 climate talks in Glasgow.



Source link
Pennsylvania woman searching for Good Samaritan who saved her after car crash: 'I need to give him a hug'
A Pennsylvania woman is searching Wednesday for the man she says "saved" her life after a car crash, vowing that she needs "to give him a huge hug." 
Carla Long, of Coatsville, told Fox29 that she was heading to a doctor's appointment Monday when she hit a slick spot along a curve on Route 82 outside Philadelphia, causing her car to flip on its side and go down into a ditch. 
"I was pinned. I was screaming, honking, flashing the high beams," Long told the station, describing that she hit her head and had pain throughout her body. "I'm sitting there crying, like somebody help me." 
An unidentified man eventually approached her and called 911. 
FLORIDA OFFICER WHO CAN'T SWIM SAVES DROWNING INFANT FROM POND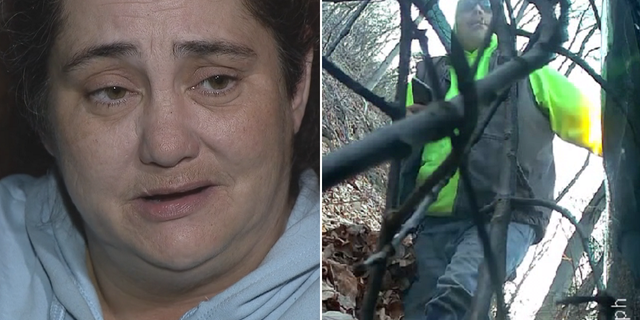 "He goes 'Don't worry, I'm here with you. What you are going through, I'm going to go through. I'm not leaving you,'" Long told Fox29.
TEXAS GOOD SAMARITAN FATALLY STABBED BY FELON FREE ON BOND, POLICE SAY
Dashcam video from Long's vehicle then shows the man scrambling for safety as a pickup truck careened off the road at the same location, striking her car at the bottom of the ditch.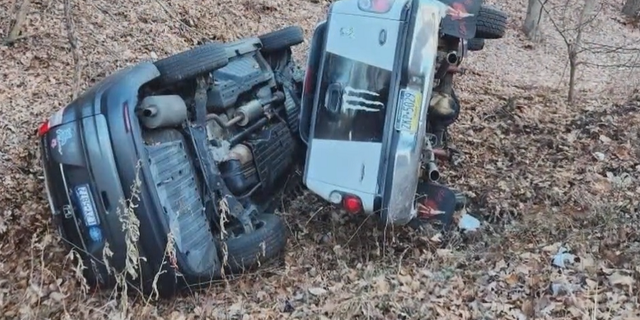 CLICK HERE TO GET THE FOX NEWS APP 
Long said the man stayed with her until first responders arrived.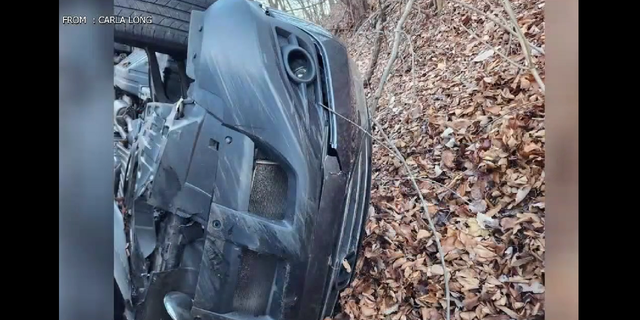 "I need to give him a huge hug. I need to thank him. He saved my life," she said in an interview with Fox29. "I didn't give up. He promised he'd stay there to help me, and he did."
Postcode checker: how has your High Street changed since 2020?


Fewer banks and shops but more tattoo studios and beauty salons since 2020 – how does your High Street compare?



Source link