Arizona man shot in the head at family party credits his concealed carry for saving lives: 'would have died'
NEWYou can now listen to Fox News articles!
An Arizona man who was shot in the head while attending a Fourth of July party with his family this summer is speaking out about how he was able to thwart the shooter from killing more people with his concealed carry firearm. 
"My back was turned. I heard the first gunshot and that's what made me, kind of turn my head … But by the time I even was able to look and see what was going on, a bullet already had struck the side of my face," Raul Mendez recounted to Fox News Digital in a phone interview Tuesday. 
Gunshots rang out at a home in Surprise, Arizona, on the evening of July 3 as Mendez, his two daughters and his seven-month pregnant wife gathered with friends and other families to celebrate the founding of America. About 30 people were gathered in the home, including young children, as the group celebrated with fireworks and food, Mendez told Fox News Digital. 
A neighbor of the man hosting the party soon joined, and mingled with the group despite not being close friends with anyone there, according to Mendez. That neighbor was later identified by police as 46-year-old Jason Hunt, the sole suspect in the case who opened fire unprovoked on the families and partiers, police said in July according to the Arizona Republic. 
HERE ARE 10 TIMES LEGAL GUN OWNERS RECENTLY THWARTED CRIMES IN LIFE-THREATENING SITUATIONS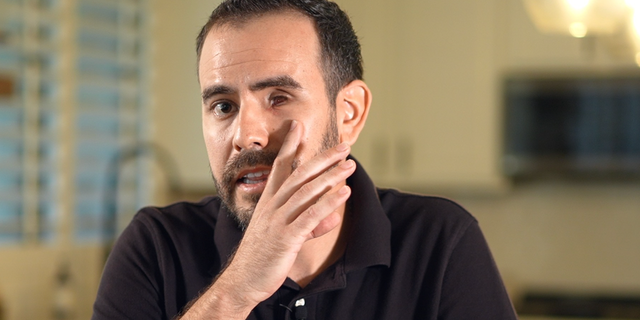 Two of Mendez's friends, Conrradito Ochoa Navarro, 41, and Carl Dinora, 38, were killed in the incident. Four others, including Mendez, were left seriously injured. 
POLICE SAY 'GOOD SAMARITAN' PREVENTED FURTHER LOSS OF LIFE IN INDIANA MALL SHOOTING: 'TACTICALLY SOUND'
As Hunt and other partiers had a bite to eat in the kitchen, the suspect pulled out a gun and began firing on the crowd, sending everyone fleeing, Mendez recounted. 
Mendez was shot in the head in front of his wife, who rushed to his side and believed he was dead due to the amount of blood covering his face. She then grabbed their two daughters and put them into a room deeper in the house, barricading them and other children inside. 
"She barricaded the door with the dresser. There were three other children in there, not including my two daughters. A total of five kids. She … throws them in the closet, throws clothes over them. Tells them, 'Be quiet. Do not make a peep if you hear loud noises in this room,'" Mendez said of his wife's actions. 
As Hunt continued his alleged rampage, two other women began fighting back against the suspect and screamed for Mendez, knowing he had a concealed carry weapon, Mendez said. 
"By the glory of God or the adrenaline and just everything, just the will to live and the will to protect my family, I was able to hear those pleas, those yells for help. I heard my name. And I was able to get up," he said. 
He was able to pull out his firearm and shoot the suspect four times in the chest. 
"Detectives have determined the individual who shot Jason, and others who fought against Jason, were acting in self-defense and defense of other innocent parties," Sgt. Tommy Hale said in a press release days after the incident, KTAR reported at the time. 
Mendez spent a week in the hospital after the shooting and has more surgeries on the docket. He lost his left eye, fractured his jaw, suffered a torn eardrum, and lost his sense of smell.  
GUN CRIMES GRAB MOST MEDIA ATTENTION, WHILE GUN USE IN SELF-DEFENSE GETS MERELY A FRACTION: EXPERTS
"Luckily, I turned because it just got me at that perfect angle," he said.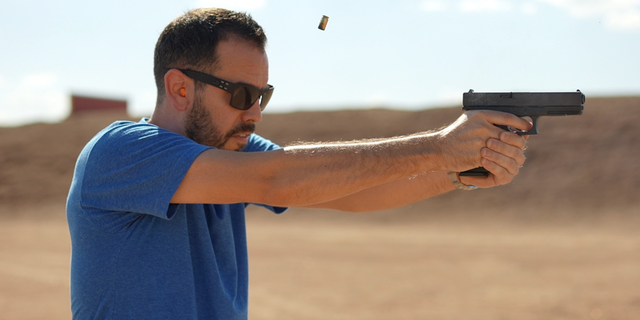 Mendez is now speaking out about the importance of the Second Amendment and how law-abiding, armed Americans can help end shootings before they claim more lives. 
"I fully back up the Second Amendment and … this is why I'm speaking up," Mendez told Fox News Digital. 
"This world is unpredictable. And honestly, at the end of the day, the people that want to ban guns, they're only banning it from good people, not criminals. Because again, there is no gun laws for criminals."
A lifetime NRA member, Mendez recently filmed a video for the NRA celebrating the Second Amendment and denouncing the media for not covering his story. 
"If I didn't have my gun with me, everyone in the house would have died. The news vans would've been front and center. But because I did, you never even heard about it," he said in the video. 
He has since purchased two additional handguns for his family to train with, saying they are "​​more ready to confront [evil] with equal force now than ever."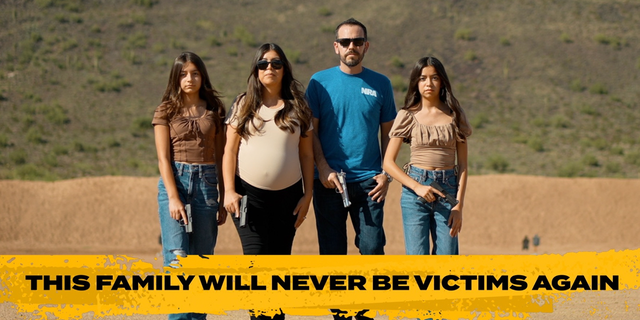 NRA CEO Wayne LaPierre highlighted in comments to Fox News Digital that the Mendez family's story "must be told because they are just one example of why the NRA fights hard to improve self-defense laws all across our country."
"Raul Mendez and his beautiful family are alive today because he was able to carry his firearm under NRA-backed Constitutional Carry," LaPierre said. 
CLICK HERE TO GET THE FOX NEWS APP
"Over one million Americans use firearms yearly to protect themselves and their loved ones, and often most media outlets refuse to tell their stories. That is why the NRA is committed to spotlighting these courageous American armed citizens."
No motive has been released in the case. The Surprise, Arizona, police department did not immediately respond to requests for updates on the case. 
Michael Avenatti sentenced to 14 years in prison for cheating clients out of millions
Michael Avenatti was sentenced to 14 years in prison on Monday for cheating four former clients out of millions of dollars and trying to obstruct the IRS from collecting payroll taxes from a coffee shop that he owned. 
It caps off a stunning fall from grace for the former attorney, who is already serving five years in prison for stealing book proceeds from porn actress Stormy Daniels and trying to extort Nike out of $25 million. 
The 14-year sentence handed down on Monday will run consecutively to the five years that he is already serving in previous cases, U.S. District Judge James V. Selna ruled.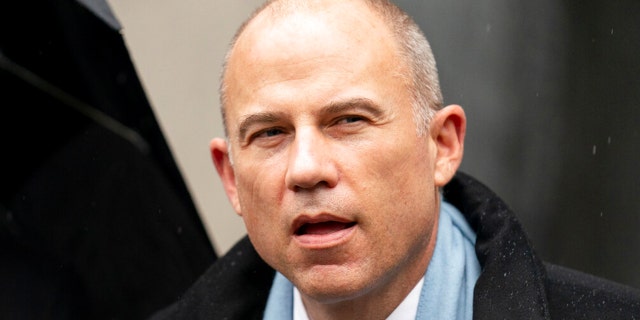 Avenatti, who addressed his victims in court on Monday, was also ordered to pay $7 million in restitution. 
MICHAEL AVENATTI SENTENCED TO 4 YEARS IN PRISON FOR DEFRAUDING STORMY DANIELS
"I am deeply remorseful and contrite," Avenatti said in court before the sentencing. "There is no doubt that all of them deserve much better, and I hope that someday they will accept my apologies and find it in their heart to forgive me."
Prosecutors laid out in a 36-count indictment how Avenatti collected a $4 million settlement from Los Angeles County for a man who was paralyzed from injuries he sustained while in custody of law enforcement. Avenatti used the funds for his coffee business and personal expenses, paying the man "advances" of no more than $1,900 at a time. 
MICHAEL AVENATTI'S BID TO BE SENTENCED REMOTELY DENIED: STORMY DANIELS QUIPS, 'SEE YA THERE, B—-!'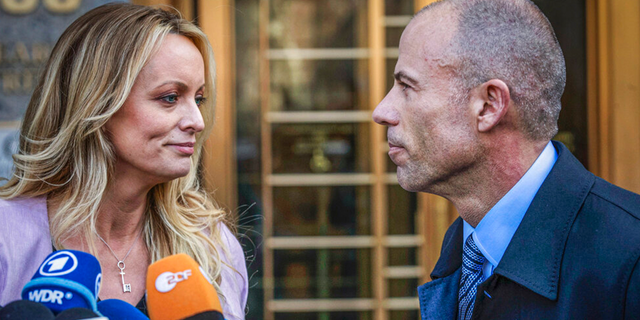 Avenatti obtained a $3 million settlement for another client in early 2017 and used most of the money for a private jet, then lied to the client by saying the settlement would be paid out in monthly payments over several years. 
US PROSECUTORS TARGET AVENATTI'S $4.5 MILLION JET FOR CIVIL FORFEITURE
Prosecutors also said that Avenatti stole from clients whom he represented in an intellectual property claim and another business dispute. 
For the tax fraud charge, Avenatti failed to pay more than $3 million in payroll taxes related to his coffee business then tried to stop the IRS from collecting the unpaid taxes.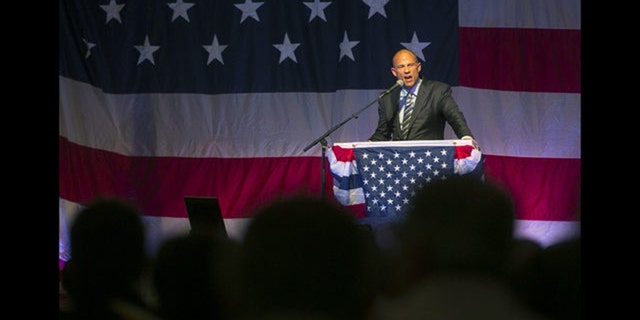 Prosecutor Brett Sagel characterized Avenatti as a serial fraudster. 
"He didn't turn to his criminal actions by desperation, by need, by the inability to do anything else," Sagel told the court. "Despite the significant advantages that this defendant had — a first-rate education, a thriving legal career — he chose to commit the deplorable acts in this case time and time again."
CLICK HERE TO GET THE FOX NEWS APP
Prosecutors agreed to drop remaining charges after Avenatti pleaded guilty to five counts earlier this year. 
The Associated Press contributed to this report. 
World Cup 2022: Fifa opens disciplinary proceedings against Uruguay FA and four players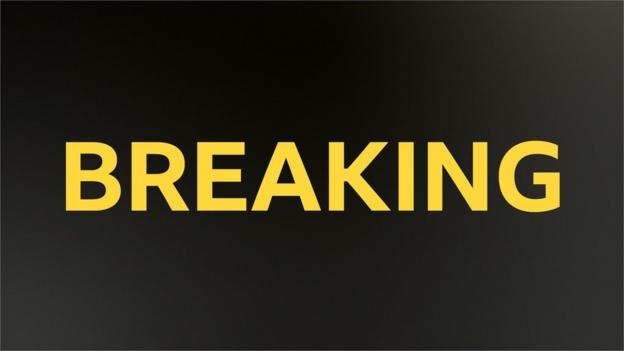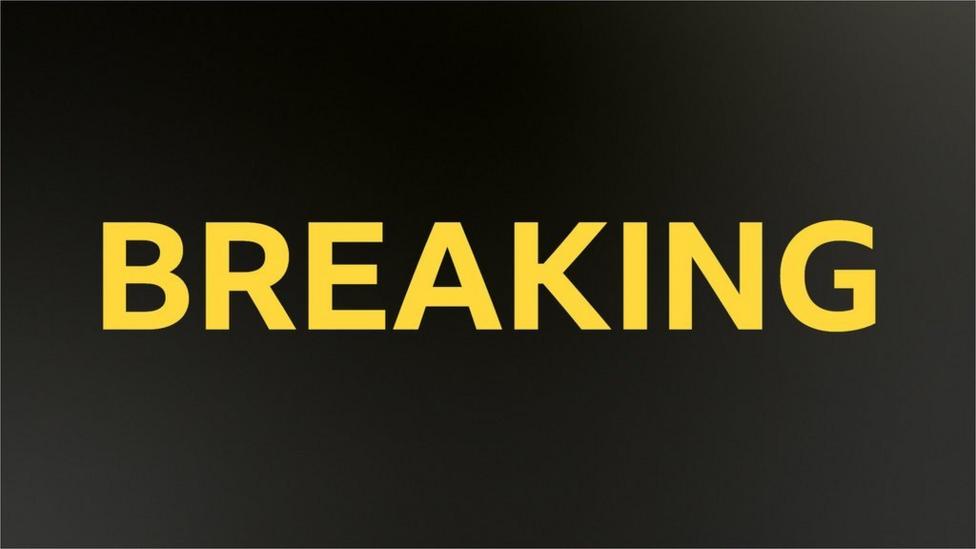 Host nation:
Qatar
Dates:
20 November-18 December
Coverage:
Live on BBC TV, BBC iPlayer, BBC Radio 5 Live, BBC Radio Wales, BBC Radio Cymru, BBC Sounds and the BBC Sport website and app.
Day-by-day TV listings
–
Full coverage details
Fifa has opened disciplinary proceedings against Uruguay's football association and four players over their conduct at the end of their final World Cup group game against Ghana.
Uruguay beat Ghana 2-0 but went out on goals scored, finishing third behind South Korea in Group H.
Uruguay's players reacted furiously at full-time, confronting the referee and appearing to manhandle an assistant after they failed to award a penalty after a coming together between Darwin Nunez and Alidu Seidu.
Jose Maria Gimenez, Edinson Cavani, Fernando Muslera and Diego Godin all face potential punishments for breaches of Fifa's disciplinary code relating to offensive behaviour and misconduct.
More to follow.


Get the latest results and goal notifications for any team at the Fifa World Cup by downloading the BBC Sport app: Apple – Android – Amazon




Get your daily dose of Fifa World Cup reaction, debate & analysis with World Cup Daily on BBC Sounds


England cruises past Senegal 3-0 to reach World Cup quarterfinals

England reached the quarterfinals of the World Cup for a second tournament in a row thanks to a comprehensive 3-0 victory over Senegal.



Source link