Highland Park shooting suspect charged with 7 counts of murder, more expected
NEWYou can now listen to Fox News articles!
Robert "Bobby" E. Crimo III was charged with murder Tuesday after firing 70 rounds into a July 4th parade in Highland Park, Illinois, killing seven people, authorities said.
The Illinois State Attorney's Office announced the seven first-degree murder charges, one for each victim.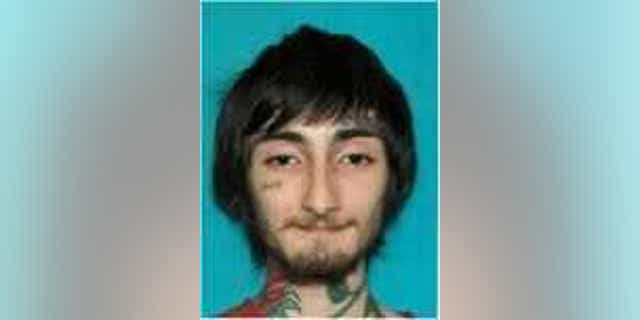 The office said the suspect, 21, faces a mandatory life sentence without the possibility of parole if he is convicted.
Six victims have been identified by the Lake County Coroner's Office as Katherine Goldstein, 64, Irina McCarthy, 35, Kevin McCarthy, 37, Jacquelyn Sundheim, 63, and Stephen Straus, 88, all of Highland Park; and Nicolas Toledo-Zaragoza of Morelos, Mexico, 78.
HIGHLAND PARK FOURTH OF JULY PARADE SHOOTING VICTIMS IDENTIFIED: WHO WERE THEY?
A seventh victim has not yet been identified.
More charges are expected as Lake County State's Attorney Eric Rinehart has promised his office will seek more for dozens of additional crimes.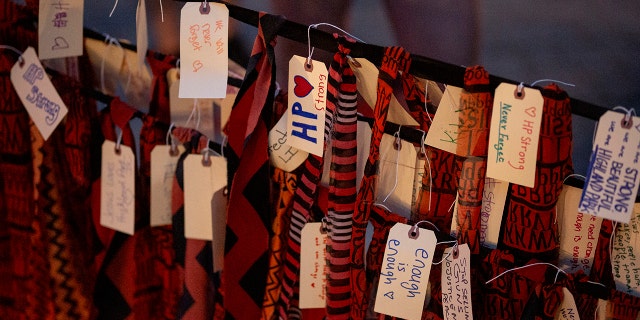 The charges were announced as more information concerning the suspect's troubled history has been revealed.
POLICE FLAGGED HIGHLAND PARK SHOOTER 'CLEAR AND PRESENT DANGER' IN 2019; HE LATER CLEARED 4 BACKGROUND CHECKS
On Tuesday, the Illinois State Police said they flagged the suspect as a "clear and present danger" following an altercation between the suspect and members of his family in 2019.
Illinois police said the suspect threatened members of his family, but the members did not file a legal complaint preventing law enforcement officers from taking action.
"In September 2019, ISP received a Clear and Present Danger report on the subject from the Highland Park Police Department. The report was related to threats the subject made against his family," Illinois State Police said in a statement posted to Twitter by a Governor's Office staff member.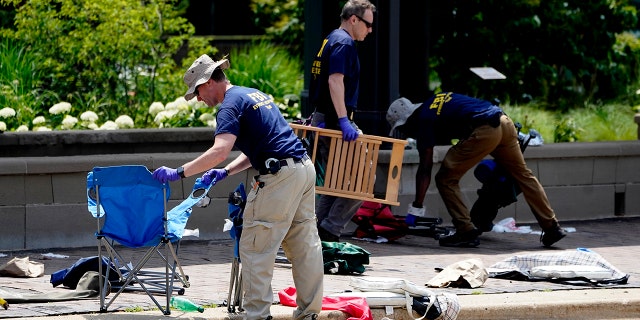 Members of the family also did not "provide information on threats or mental health that would have allowed law enforcement to take additional action," the ISP statement added.
HIGHLAND PARK FOURTH OF JULY SHOOTING: A TIMELINE OF EVENTS
The family also did not file a firearm restraining order or an order of protection, police said.
Any of these documents would have been seen during a criminal background check.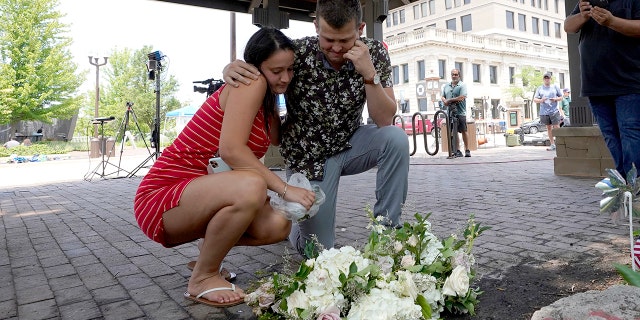 Less than a year later, in June 2020, the suspect cleared a background check to purchase a firearm. Illinois State Police said the suspect ultimately cleared state-required background checks to purchase firearms on at least four separate occasions between 2020 and 2021.
CLICK HERE TO GET THE FOX NEWS APP
The suspect brought five weapons to the parade but carried out the attack with a high-powered rifle "similar to an AR-15," the Lake County Major Crime Task Force said.
Fox News' Louis Casiano and The Associated Press contributed to this report.
UK government greenlights first new coal mine in three decades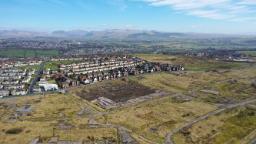 The UK has greenlit a controversial plan to open the country's first new coal mine in three decades, a little more than a year after the nation tried to convince the world to ditch coal at the COP26 climate talks in Glasgow.



Source link
Pennsylvania woman searching for Good Samaritan who saved her after car crash: 'I need to give him a hug'
A Pennsylvania woman is searching Wednesday for the man she says "saved" her life after a car crash, vowing that she needs "to give him a huge hug." 
Carla Long, of Coatsville, told Fox29 that she was heading to a doctor's appointment Monday when she hit a slick spot along a curve on Route 82 outside Philadelphia, causing her car to flip on its side and go down into a ditch. 
"I was pinned. I was screaming, honking, flashing the high beams," Long told the station, describing that she hit her head and had pain throughout her body. "I'm sitting there crying, like somebody help me." 
An unidentified man eventually approached her and called 911. 
FLORIDA OFFICER WHO CAN'T SWIM SAVES DROWNING INFANT FROM POND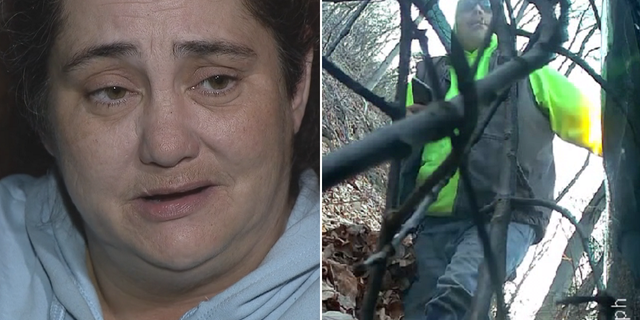 "He goes 'Don't worry, I'm here with you. What you are going through, I'm going to go through. I'm not leaving you,'" Long told Fox29.
TEXAS GOOD SAMARITAN FATALLY STABBED BY FELON FREE ON BOND, POLICE SAY
Dashcam video from Long's vehicle then shows the man scrambling for safety as a pickup truck careened off the road at the same location, striking her car at the bottom of the ditch.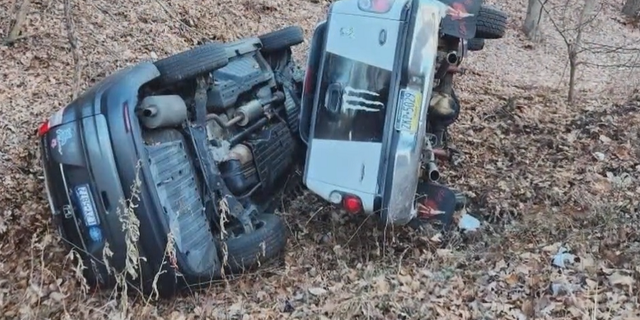 CLICK HERE TO GET THE FOX NEWS APP 
Long said the man stayed with her until first responders arrived.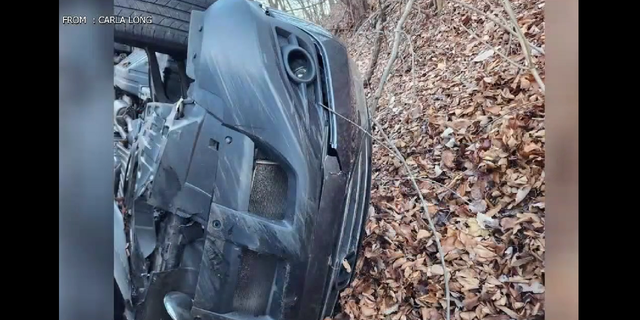 "I need to give him a huge hug. I need to thank him. He saved my life," she said in an interview with Fox29. "I didn't give up. He promised he'd stay there to help me, and he did."
Postcode checker: how has your High Street changed since 2020?


Fewer banks and shops but more tattoo studios and beauty salons since 2020 – how does your High Street compare?



Source link