Ben Stokes: England all-rounder to retire from one-day internationals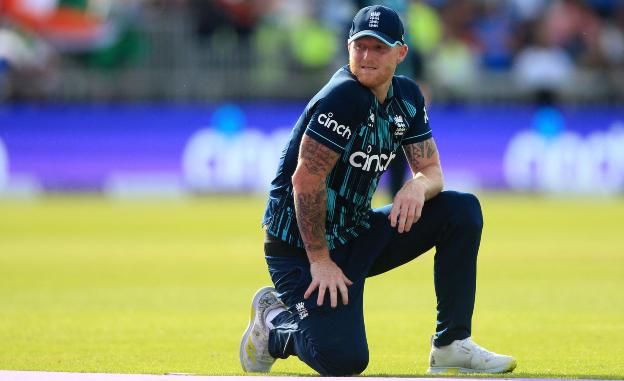 England's Ben Stokes will retire from international one-day cricket after Tuesday's series opener against South Africa in Durham.
The 31-year-old, who made his debut against Ireland in 2011, has scored 2,919 runs, including three centuries, and taken 74 wickets in 104 ODIs.
Stokes, who became Test captain in April, will still play Twenty20 cricket as well as leading the red-ball side.
"Three formats are just unsustainable for me now," he said.
"This has been an incredibly tough decision to make. I have loved every minute of playing with my mates for England. We have had an incredible journey on the way."
At one-day level, Stokes will best be remembered for his player-of-the-match performance in England's 2019 World Cup final win over New Zealand at Lord's, with the left-hander making 84 not out to force a super over, which Eoin Morgan's side won on boundary countback.
He announced last week that he would miss this season's Hundred competition to manage his workload, and was left out of England's T20 squad for the upcoming games against South Africa.
Stokes added: "As hard as a decision as this was to come to, it's not as hard dealing with the fact I can't give my team-mates 100% of myself in this format any more. The England shirt deserves nothing less from anyone who wears it.
"Not only do I feel that my body is letting me down because of the schedule and what is expected of us, but I also feel that I am taking the place of another player who can give Jos [Buttler, England's one-day captain] and the rest of the team their all. It's time for someone else to progress as a cricketer and make incredible memories like I have over the past 11 years.
"I have loved all 104 games I have played so far, I've got one more, and it feels amazing to be playing my last game at my home ground in Durham.
"As always, the England fans have always been there for me and will continue to be there. You're the best fans in the world."
Clare Connor, the England and Wales Cricket Board's interim chief executive, called Stokes a "superstar in every format" but said the body's management "understand and respect his decision" and "look forward to watching him excite and enthral in an England shirt for many years to come".
Rob Key, managing director of England men's cricket, said: "Ben Stokes has had an incredible international career in ODI cricket, culminating in his match-winning performance at the 2019 ICC Men's Cricket World Cup final.
"I know this must have been a tough decision, but I completely understand why he has reached this conclusion.
"I'm sure that when we look back on Ben's career and see this as one of the reasons he will play 120-plus Tests and help England in T20 matches and World Cups for many years to come.
"It is a typically selfless decision that will benefit England long-term."
Stokes' decision comes on the back of England's 2-1 series defeat against India, in which he scored 48 runs in three innings, but only bowled three overs.
England's defence of their 50-over title is set to take place in India in October 2023, and following the retirement of Morgan in July, they are now left with two gaps to fill in a middle order that has struggled for runs this summer.
The next T20 World Cup is in October this year, but Stokes has not played in the format for England since March 2021 after taking a break from cricket for his mental wellbeing last summer.
Stokes' ODI retirement means he is likely to have a break from cricket before England's three-Test series against South Africa starts on 17 August.
UK government greenlights first new coal mine in three decades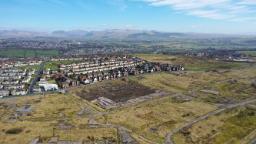 The UK has greenlit a controversial plan to open the country's first new coal mine in three decades, a little more than a year after the nation tried to convince the world to ditch coal at the COP26 climate talks in Glasgow.



Source link
Pennsylvania woman searching for Good Samaritan who saved her after car crash: 'I need to give him a hug'
A Pennsylvania woman is searching Wednesday for the man she says "saved" her life after a car crash, vowing that she needs "to give him a huge hug." 
Carla Long, of Coatsville, told Fox29 that she was heading to a doctor's appointment Monday when she hit a slick spot along a curve on Route 82 outside Philadelphia, causing her car to flip on its side and go down into a ditch. 
"I was pinned. I was screaming, honking, flashing the high beams," Long told the station, describing that she hit her head and had pain throughout her body. "I'm sitting there crying, like somebody help me." 
An unidentified man eventually approached her and called 911. 
FLORIDA OFFICER WHO CAN'T SWIM SAVES DROWNING INFANT FROM POND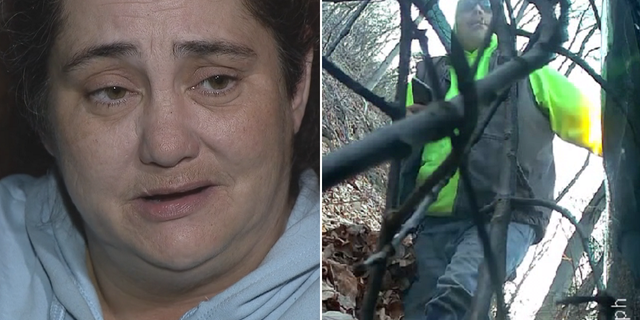 "He goes 'Don't worry, I'm here with you. What you are going through, I'm going to go through. I'm not leaving you,'" Long told Fox29.
TEXAS GOOD SAMARITAN FATALLY STABBED BY FELON FREE ON BOND, POLICE SAY
Dashcam video from Long's vehicle then shows the man scrambling for safety as a pickup truck careened off the road at the same location, striking her car at the bottom of the ditch.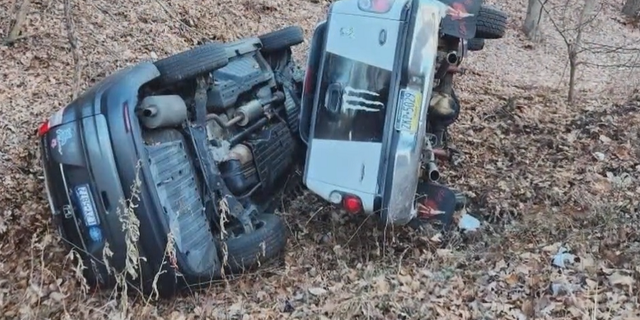 CLICK HERE TO GET THE FOX NEWS APP 
Long said the man stayed with her until first responders arrived.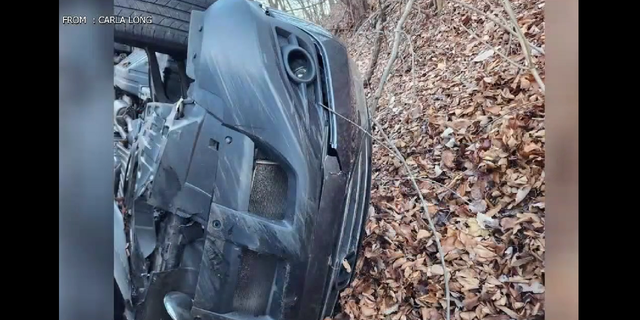 "I need to give him a huge hug. I need to thank him. He saved my life," she said in an interview with Fox29. "I didn't give up. He promised he'd stay there to help me, and he did."
Postcode checker: how has your High Street changed since 2020?


Fewer banks and shops but more tattoo studios and beauty salons since 2020 – how does your High Street compare?



Source link