President Volodymyr Zelensky Gives Emotional Speech at the Grammys
"Support us in any way you can," he added. "Any, but not silence."
After Zelensky's address, John Legend performed his song "Free," featuring a Ukrainian singer, Mika Newton, and a poet, Lyuba Yakimchuk, who fled the country days ago.
Here is Zelensky's full speech:
The war. What is more opposite to music? The silence of ruined cities and killed people. Our children draw swooping rockets, not shooting stars. Over 400 children have been injured and 153 children died. And we'll never see them drawing. Our parents are happy to wake up in the morning in bomb shelters. But alive. Our loved ones don't know if we will be together again. The war doesn't let us choose who survives and who stays in eternal silence. Our musicians wear body armor instead of tuxedos. They sing to the wounded in hospitals, even to those who can't hear them. But the music will break through anyway. We defend our freedom to live, to love, to sound on our land. We are fighting Russia, which brings horrible silence with its bombs. The dead silence. Fill the silence with your music. Fill it today to tell our story. Tell the truth about the war on your social networks, on TV. Support us in any way you can. Any — but not silence. And then peace will come. To all our cities the war is destroying — Chernihiv, Kharkiv, Volnovakha, Mariupol and others — they are legends already. But I have a dream of them living and free. Free like you on the Grammy stage.
Many in the music industry have made public statements opposing Russia's invasion of Ukraine and showing support for the Ukrainian people. On Sunday night at the Grammys, the Recording Academy teamed up with Global Citizen to highlight its "Stand Up for Ukraine" initiative.
The three major record conglomerates — Sony, Warner Music and Universal Music — have all suspended operations in Russia in response to the war, along with the touring behemoth Live Nation, which released a statement saying the company will "cease work with any and all Russian-based suppliers." Spotify suspended its streaming service in Russia and closed its office in Moscow.
How the Ukraine War Is Affecting the Cultural World
---
Card 1 of 7
Valentin Silvestrov. Ukraine's best-known living composer, Mr. Silvestrov made his way from his home in Kyiv to Berlin, where he is now sheltering. In recent weeks, his consoling music has taken on new significance for listeners in his war-torn country.
Musicians have also pledged solidarity with Ukraine, canceling shows and speaking out on social media. Green Day, My Chemical Romance, Björk, the Killers, AJR, Iggy Pop and others pulled out of shows in the region. Pink Floyd and David Gilmour yanked some of their music off digital providers in Russia and Belarus, writing in a statement on Twitter that the move was an effort "to stand with the world in strongly condemning Russia's invasion of Ukraine."
And artists have hosted benefit concerts across the globe. Arcade Fire held a last-minute benefit show in New Orleans in March, donating all proceeds of the pay-what-you-can event to a relief fund for citizens in Ukraine. Days later, the band said it raised over $100,000 after donating the proceeds from additional shows in New York. Ed Sheeran, Camila Cabello, Nile Rodgers and others played a benefit concert in England last week. At a New York fund-raiser where she performed alongside Gogol Bordello, a band with Ukrainian roots, Patti Smith announced a $50,000 donation to Doctors Without Borders on behalf of Yoko Ono and Sean Ono Lennon.
Rachel Sherman contributed reporting.
Jared Bridegan murder: Ex-wife's husband sighted in Florida day after suspect appears in court
FIRST ON FOX – The husband of Jared Bridegan's ex-wife was spotted Friday shaving his beard in his yard in Kissimmee, Florida, one day after his former tenant appeared in court, charged with Bridegan's murder.
Mario Fernandez, 35, wearing shorts and a burgundy shirt, was shaving his beard in front of his condominium.
At one point, he crouched down in the driveway as he trimmed his facial hair with an electric razor, before going back inside.
FLORIDA POLICE, STATE ATTORNEY ANNOUNCE ARREST IN MURDER OF MICROSOFT EXECUTIVE JARED BRIDEGAN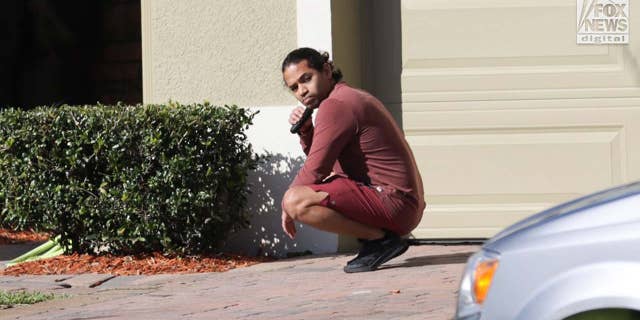 It is the first time he's been spotted since his former tenant, Henry Tenon, was arrested on murder charges for the Feb. 16 fatal shooting of the Microsoft executive in front of his toddler daughter.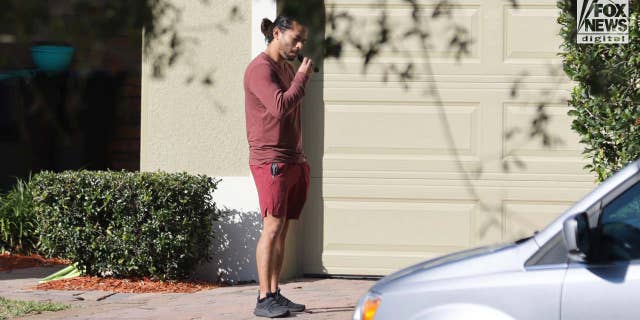 Bridegan's ex-wife, Shanna Gardner-Fernandez, and her second husband, Fernandez, remain suspects in the Jacksonville Beach, Florida, slaying, law enforcement sources told Fox News Digital.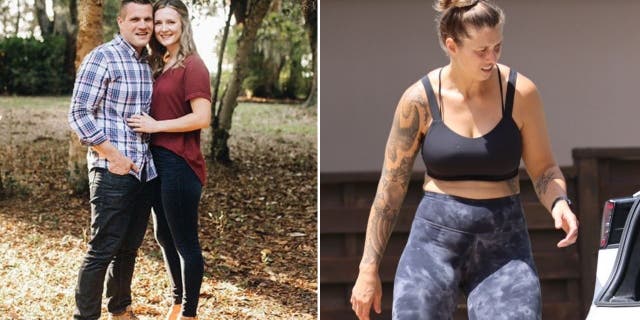 Authorities announced Wednesday the arrest of Tenon, 61, whose only connection to Bridegan appears to be through his ex-wife's husband.
He lived at a property that was owned by Fernandez at the time of the killing.
MAJOR BREAK IN JARED BRIDEGAN MURDER MYSTERY AFTER EX-WIFE MOVES CROSS-COUNTRY
Tenon appeared in a Jacksonville, Florida, courtroom Thursday on charges of conspiracy to commit murder, second-degree murder, child abuse and accessory after the fact to a capital felony.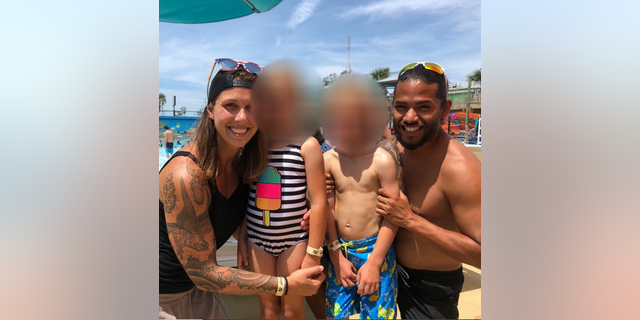 Officials said that Tenon did not act alone. Gardner-Fernandez moved to West Richland, Washington, late last year with the 10-year-old twins she shares with Bridegan.
FLORIDA EX-WIFE OF SLAIN MICROSOFT EXECUTIVE HIRES CRIMINAL DEFENSE LAWYER
Fernandez did not join her in the move. Shortly after the murder, he moved out of the couple's Jacksonville Beach home, which they co-own.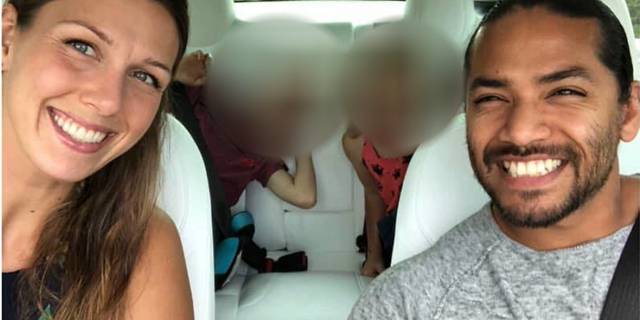 Bridegan's widow and second wife, Kirsten, with whom he shares Bexley, 3, and London, 1, told Fox News Digital Wednesday that she was not surprised by the connection. 
CLICK HERE TO GET THE FOX NEWS APP
Bridegan and Gardner-Fernandez had an acrimonious divorce in 2016 and continued to fight in court over custody of their twins and finances until his death.
He left behind four children. 
Jailing of trans rapist Isla Bryson is 'shambles', says prison chief
Sarah Armstrong, a professor of criminology at Glasgow University, said she was surprised that concern over the safety of women in prison was "focused on this one, very exceptional case" given the "scathing" reports from the European Committee on the Prevention of Torture after previous visits to Cornton Vale.
Protests reach Haiti airport and Prime Minister's residence over police killings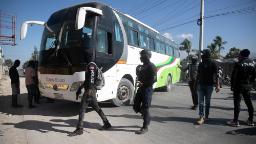 Protesters and some police officers protested at the official residence of Haiti's prime minister in the capital Port-au-Prince on Thursday, decrying recent killings of police, according to one of his advisors.



Source link