Portland working with Damian Lillard on rebuild, team GM says
"You're really going to do this?" is a question one canceled ABC drama character asks another right before they pack up their sedan and move across the country by themselves. It's something my family not-so-subtly asked me when I told them I was moving to Chicago after more than a decade in the mountains. And now, the leading question is ringing through my head as the Portland Trail Blazers and Damian Lillard are at least acting like they're actually going to try to compete next year following a "quick step backward."
Interim GM Joe Cronin gave his exit interview after a year that could only be graded as "incomplete," and said he was uncomfortable with the egregiously blatant tanking during the second half of the season, and that it won't become the norm (per OregonLive):
"I still feel uncomfortable about it. We have a really competitive group. We didn't want to lose ballgames. Sometimes it's necessary. Sometimes you have to go with your youth movement … This, theoretically is a really quick step backward. We're not looking at two, three, four years of this. So, that makes it easier. But as far as the discomfort, the willingness to accept losing, that was really hard for us and continues to be."
The team has been taking nothing but quick steps backward since making the 2019 Western Conference Finals, leading up to this year when they opted to trade away CJ McCollum and a bunch of capable players at the midway point of an injury-plagued season. Lillard sat out the majority of the year after having surgery to repair an abdominal injury. He could have, forgive me, gutted through it, but it was smart for a 31-year-old point guard who has never played less than 35 minutes per game in any of his 10 seasons and was coming off an Olympics where he got injured to shut it down and heal up.
While Cronin was joking when he told reporters that Lillard "knows more about trade exceptions than anyone in this room," I don't think he was kidding when he said, "We've pivoted to Damian helping us build this roster." (He might've been right about the trade exceptions, though, because they're the towing hitches of the NBA. "Yes, Brett, I heard you the first time you said your Jeep has a hitch, but I've never seen you tow shit. You don't even own a boat.")
From a convenient lost season standpoint — and if you view it through Rose-Garden-tinted shades — the Blazers' 2021-22 season is like the Golden State year that led to them landing James Wiseman with the second pick in the draft. Even though the GM is pitching a turnaround like he's flipping a house on Flip or Flop, the only real similarities are a tired face of the franchise and a lost season.
McCollum isn't coming back, Jusuf Nurkić was never Draymond Green, and the Blazers need considerable luck on lottery night to land the No. 2 pick. And even if they do, who's to say Chet Holmgren doesn't go the way of Wiseman. I'm a wildly glass-half-full Trail Blazers fan, and I can't even envision an offseason that puts this team in contention in the West next year.
In my McCollum trade article/obit, I wrote "The optimistic part of my galaxy brain says maybe Lillard recruited a player during his time on the set of Space Jam 2 or at the Olympics over the summer."
I'm still at that point because some under-the-table, out-of-nowhere deal for a superstar is the only path back to the top of the standings in an offseason bereft of quality free agents and disgruntled, under-contract All-Stars. Also, you can't make a trade when you got rid of all of your trade assets (minus Lillard).
The sixth pick in the draft and the items they got in return for the deadline trades aren't that alluring, and why would a team like Washington part with Bradley Beal for some loose change? Nurkić and Anfernee Simons are both up for new deals, so you can't trade them.
A big reason Portland was willing to part with McCollum is because they wanted to free up cap space and playing time for Simons. To the Blazers credit, Simons was taking a leap until the team went full Process and concocted an injury for him to sit out the rest of the season. There was even a stretch when it looked like Portland was good enough to make the play-in without Lillard, McCollum, Norm Powell, and Robert Covington.
However, there's a large gap between pushing the 34-48 Spurs for a 10 seed and vying with Phoenix, Memphis, and Golden State for Western Conference supremacy. Also, ask the Cavs and Lakers how well it went when they let their best player influence roster moves. That said, Lillard can't be any worse than Neil Olshey or LeBron James, so maybe it'll work out?
NBA fans have been clamoring for Lillard to get an opportunity to go Dame Time on the way to the Finals, and it's fair to say that Lillard feels the same way. It would be awesome to see him exchange lightning bolts with the gods. We know he's capable of mythical feats. That's why I'm asking, "You're really going to do this?"
You're really going to try an impromptu restructure using hope, a couple lottery picks, and salary cap space? And you're not going to get halfway through next year and suddenly realize that this isn't for you and ask out? Chris Haynes is ready and willing to leak a trade request. The team tore down the roster to its foundation. If you let go, the organization can, as well, and it's probably what's best for both parties long term.
Short term, though? Fuck everybody. Dame is running it back. He's not yelling "Anything's possible!" in another team's colors, so stop the photo shops and thirsty pleas on social media. Find a new angle.
Rip City till I die.
European Super League: Fresh plans for 80-team competition announced by chief executive Bernd Reichart | Football News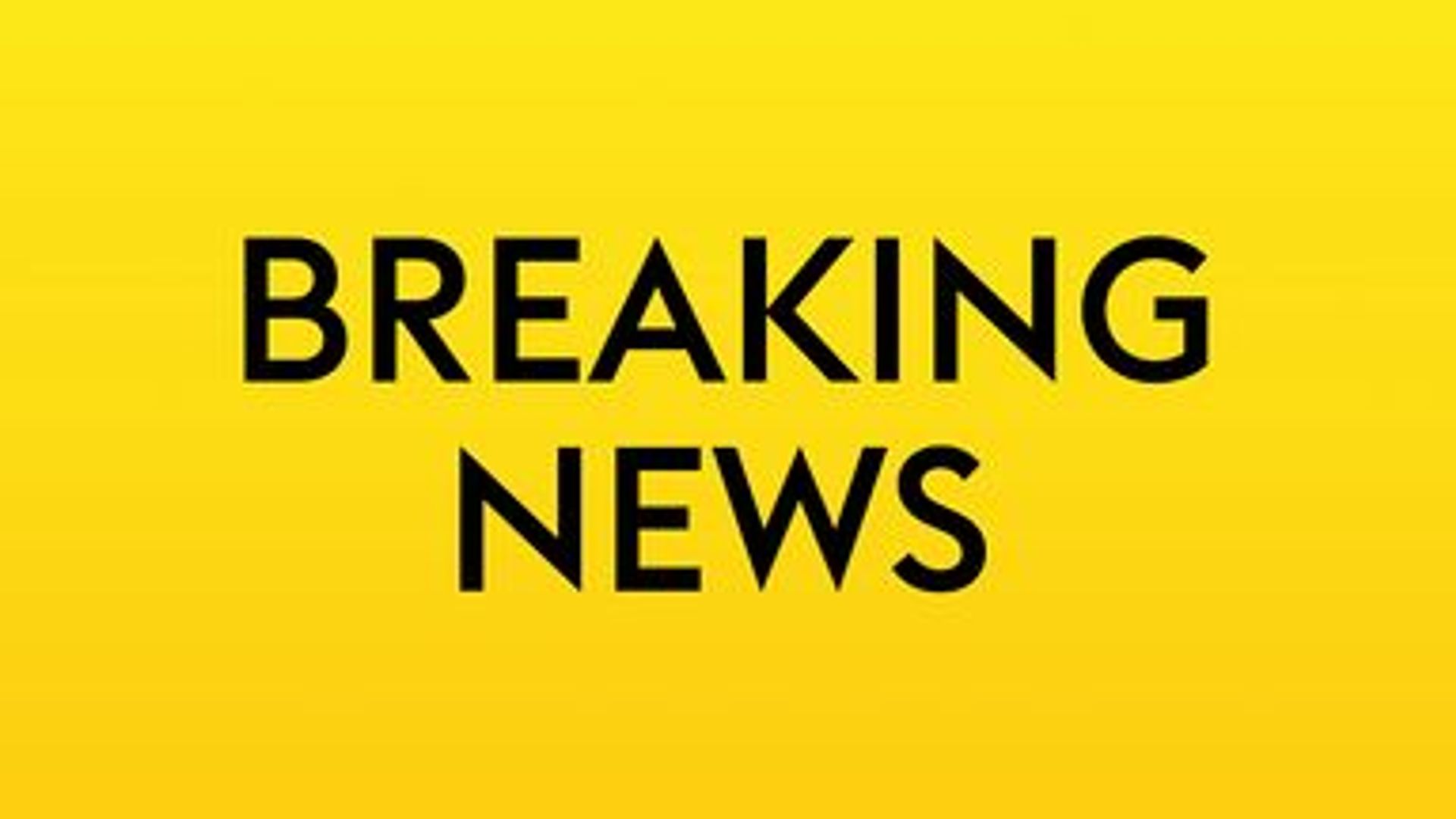 A new-look, open European Super League could contain up to 80 teams in a multi-divisional format, the competition's chief executive has said.
The competition would be based on sporting performance only with no permanent members, A22 chief executive Bernd Reichart told German newspaper Die Welt.
Teams would be guaranteed a minimum of 14 matches per season, Reichart wrote.
A22, a company formed to sponsor and assist with the creation of the Super League, has consulted with nearly 50 European clubs since October last year and developed 10 principles based on that consultation which underpin its plans for a new-look league.
Reichart wrote: "The foundations of European football are in danger of collapsing.
"It's time for a change. It is the clubs that bear the entrepreneurial risk in football. But when important decisions are at stake, they are too often forced to sit idly by on the sidelines as the sporting and financial foundations crumble around them.
"Our talks have also made it clear that clubs often find it impossible to speak out publicly against a system that uses the threat of sanctions to thwart opposition.
"Our dialogue was open, honest, constructive and resulted in clear ideas about what changes are needed and how they could be implemented. There is a lot to do and we will continue our dialogue."
A22 has challenged UEFA and FIFA's right to block the formation of the Super League and sanction the competing clubs in the courts, arguing the governing bodies are abusing a dominant position under EU competition law.
The European Court of Justice is due to give its final ruling in the case later this year, but a non-binding opinion delivered by the Advocate General in the case in December said rules allowing UEFA and FIFA to block the formation of new competitions was compatible with EU law.
Reichart said the new-look Super League would be an open competition, with qualification achieved via performance at national level and with all its teams competing in their domestic leagues.
Those national leagues would remain "the foundation" of the game, Reichart said, and argued that the new Super League would generate new revenues to support the entire pyramid.
The guarantee of a minimum of 14 matches, Reichart says, would provide "stablility and predictability" of revenue.
Reichart set out plans for cost control measures, saying clubs should spend only a fixed percentage of their annual football-related revenue on player salaries and net transfers.
"Club spending must be based solely on the funds generated and not on competitively distorting capital injections," he wrote.
In October last year, Reichart revealed the new-look European Super League could be up and running by the 2024/25 season.
Asked then if that was the earliest the failed project could start up again, Reichart said: "That might be the first reasonable and realistic call but there are so many variables that I can't actually foresee. That is probably the first realistic call."
The Premier League referred to their statement from June 2021 when contacted by Sky Sports News.
The European Super League was initially launched in April 2021 with 12 founding members – Arsenal, Chelsea, Liverpool, Manchester City, Manchester United, Tottenham, AC Milan, Inter Milan, Juventus, Atletico Madrid, Barcelona and Real Madrid – who would permanently take part in the competition.
The plan quickly collapsed after the six Premier League clubs pulled out in the face of fierce criticism from supporters, pundits, clubs and the media, but Juventus, Barcelona and Real Madrid remain committed to the concept.
Permanent membership of the European Super League for the founding members was a significant point of criticism, but Reichart previously said: "There has been an important reassessment and the concept is spreading out about openness and taking the permanent membership off the table. I can say the three clubs have credibly reassessed and taken some learnings from the first approach.
"I am aware of what the English clubs stated a year and a half ago, but I hope the whole football community is appreciating the approach to continue to care and try to come up with solutions."
No mention of Flores' lawsuit in Goodell Super Bowl presser
Every year at the Super Bowl, journalists get a chance to ask NFL Commissioner Roger Goodell the questions that need to be answered on live television as the world watches. This year, the inquiries and subject matters ranged from two Black quarterbacks making history, Damar Hamlin, officiating, and the potential ways that the league will broadcast upcoming games. But, the Black cloud — no pun intended — that's been hovering over the NFL for over a year wasn't mentioned once on Wednesday. And it's proof that the NFL is loving the fact that people seem to have forgotten that Brian Flores, Steve Wilks, and Ray Horton have an ongoing class-action lawsuit against the league for its alleged racist hiring practices.
Distractions are part of the game
It's been over a year since the former Miami Dolphins head coach — and current defensive coordinator for the Minnesota Vikings — dropped a bomb on the sports world when he decided that legal action was the only way to make people thoroughly understand just how rigged the game is for Black coaches in the NFL.
"It's hard to speak out…but this is bigger than football. This is bigger than coaching," said Flores.
Days later, Goodell was on stage answering questions at the Super Bowl about that, and more.
"I think I'd start with the basis that racism or any form of discrimination is against our values. And really something that we will not tolerate," he said at last year's press conference.
G/O Media may get a commission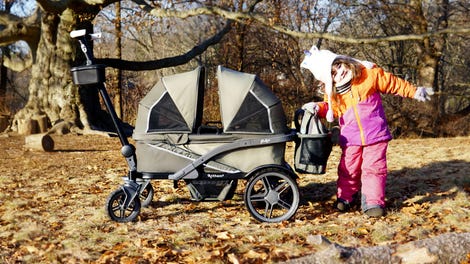 30% off
The Anthem All-Terrain Stroller Wagon Adventure Bundle
Go everywhere with your kids
This must-have bundle nets you either of Gladly's award-winning Anthem2 or Anthem4 All-Terrain Stroller Wagons as well as must-have accessories like a parent cupholder, a removable storage basket, extra-large canopies, a nap system, quilted comfort seats, a cooler bag with a padded shoulder strap, and a travel bag.
Same as it ever was
On Wednesday, it was more of the same. "I do, but I still feel like there's better work, and more work ahead of us," Goodell said about the "meaningful progress" that's taken place with diversity amongst head coaches. "I think that there is progress, and we're pleased to see progress. But it's never enough."
A lot has happened since Goodell took the stage last year in Los Angeles and when he returned to it in Arizona. For instance, Steve Wilks and Ray Horton joined Flores' lawsuit. Flores spent last season as an assistant with the Pittsburgh Steelers, and he's now with the Vikings — as an assistant, again. Wilks was the interim head coach of the Carolina Panthers, but due to the history of the men who carry that title with his skin color, he never had a chance of permanently landing the job — no matter if Panthers owner David Tepper is claiming to be trying to eradicate the league's "old boys network." Horton is coaching in the USFL. And you can still count the number of African-American head coaches in the league on one hand and have some fingers left to spare, as Mike Tomlin (Pittsburgh), DeMeco Ryans (Houston), and Todd Bowles (Tampa Bay) are the melanated trinity.
I thought Goodell said progress was taking place. Does it look like it to you? Maybe my eyesight is bad.
Last fall, the plaintiffs' lawyers were alleging racial bias against the NFL as the league wanted things to move to arbitration — where nobody can see. In court documents, the lawyers wrote that "arbitration would allow 'unconscionably biased one-sided 'kangaroo courts' to determine the outcome. If arbitration is where things land, it means that Goodell will be the arbitrator — which is in the best interest of the teams that are being sued, and the league. The latest development occurred last week when it was reported that the judge presiding over the case has requested that more written briefings about arbitration be submitted later in the month.
What does that mean?
That this thing is still in limbo, as we're waiting to see if this will play out in court or behind closed doors.
But, even if this arbitration decision does go the way of Brian Flores, Steve Wilks, and Ray Horton, we have no idea when the dust will finally settle — which is a win for the league. Because while the league might wind up losing this case, they have a winning strategy. Which is to ignore it, as everyone else did on a Wednesday afternoon in Glendale, Arizona.
Man United 2-2 Leeds LIVE! Sancho goal – Premier League result, match stream and latest updates today
S
ubstitute Jadon Sancho's first goal since September earned Manchester United a thrilling 2-2 draw with Leeds United in the Premier League on Wednesday as the hosts came back from two goals down to salvage a point.
Leeds flew out of the traps and stunned Old Trafford into silence after 55 seconds when Wilfried Gnonto arrowed the visitors in front from the edge of the penalty area.
The home side wasted a host of chances to level in the first half, before Leeds looked to have stormed into a match-winning position early in the second period as Raphael Varane put through his own net to double the visitors' advantage.
However, in-form Marcus Rashford headed the hosts back into the match in the 62nd minute and Sancho stepped off the bench to rescue his side a point eight minutes later, squeezing the ball past goalkeeper Illan Meslier.
Old Trafford sensed another rousing comeback would be completed with a late winner, but their side ran out of steam, failing to win at home for the first time in 14 matches in all competitions.
United stayed third in the standings, three points ahead of Newcastle United in fourth, having played one game more.
Managerless Leeds climbed one place to 16th, one point clear of the relegation zone.
United had beaten their Roses rivals Leeds by a scoreline of 11-3 in their previous two clashes at Old Trafford, and the visitors were on a seven-game Premier League winless streak which led to manager Jesse Marsch being sacked this week.
Their form made it all the more surprising when Leeds raced into an early lead, Gnonto netting the second-earliest goal scored by an away player at Old Trafford in the Premier League, after Edin Dzeko's strike in 2014 for Manchester City.
After De Gea denied Leeds a second with a smart stop at his near post, United twice went close to levelling as debutant Marcel Sabitzer volleyed over before Garnacho drilled just wide.
The chances kept coming for the home side, with Garnacho rounding Meslier before seeing an effort blocked and Sabitzer denied by a brilliant save.
The hosts' profligacy looked to have proved costly as Leeds appeared to be on course to secure a first win in 18 trips to Old Trafford after Varane was powerless to prevent Crysencio Summerville's cross rolling into his own net.
Rashford, however, had another ideas, steering a header home to become the first Manchester United player to score in six consecutive appearances at Old Trafford in the Premier League since Wayne Rooney in 2012.
Brenden Aaronson hit the post from a Leeds free kick, a let- off Manchester United capitalised on as Sancho, back in the squad after a lengthy absence due to physical and mental wellbeing issues, grabbed the equaliser with a calm finish.