Off-duty Texas deputy fatally shot after confronting suspects in grocery store parking lot
NEWYou can now listen to Fox News articles!
A Texas deputy died Thursday night after being shot in a grocery store parking lot.
Harris County Sheriff's Office Deputy Darren Almendarez was off duty when he exited an Aldine Westfield grocery store with his wife and saw two or three male suspects who appeared to be burglarizing a motor vehicle. 
"Possibly a catalytic converter that was being stolen," Sheriff Ed Gonzalez said at a news conference. "We're not sure. Those details are still being investigated. But, he intervened. He intervened to try to stop a crime."
PENNSYLVANIA OFFICER, SUSPECTED KILLED, 2 OFFICERS WOUNDED IN GUNFIRE EXCHANGE
According to FOX 26, Almendarez saw what appeared to be theft happening to his own vehicle. 
The 51-year-old was then confronted by the suspects. He was able to grab a pistol, although there was a bit of a struggle. 
Almendarez was hit during an exchange of gunfire but was able to strike two people who later drove themselves to the hospital. 
"And, really a hero, because as all of this was unfolding he had the mindset to make sure he was protecting his wife. He told his wife to run, to get away from danger, as he put himself in harm's way to protect the rest of the community and to try to stop a crime," Gonzalez told reporters. 
12-YEAR-OLD BOY FATALLY SHOT IN BROOKLYN WHILE SITTING IN CAR, FIRST NYC MINOR TO DIE OF GUNSHOT IN 2022
He called the death tragic and called crime in the community "unacceptable," noting that there is possibly a third individual on the run.
Almendarez, a 23-year veteran of the sheriff's office who was most recently assigned to the auto theft division, was also remembered as a "fighter."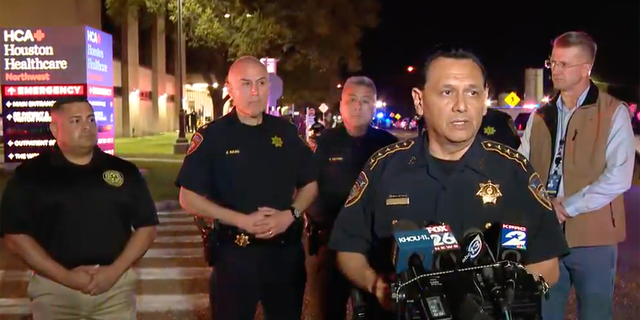 FOX 26 reported that the suspects went to HCA Houston Healthcare Northwest, where the deputy later died. Gonzalez said the suspects are in stable condition.
The station noted that authorities currently don't have the identity of the third suspect. 
CLICK HERE TO GET THE FOX NEWS APP
Almendarez's body will reportedly be taken to the Harris County Institute of Forensic Sciences.
"Deputy Darren Almendarez loved our community and worked hard every single day to make the world a better and safer place," the Houston Police Officers' Union wrote on Facebook early Friday. "His sacrifice will never be forgotten and he will always be remembered. Rest in peace, brother."
Jared Bridegan murder: Ex-wife's husband sighted in Florida day after suspect appears in court
FIRST ON FOX – The husband of Jared Bridegan's ex-wife was spotted Friday shaving his beard in his yard in Kissimmee, Florida, one day after his former tenant appeared in court, charged with Bridegan's murder.
Mario Fernandez, 35, wearing shorts and a burgundy shirt, was shaving his beard in front of his condominium.
At one point, he crouched down in the driveway as he trimmed his facial hair with an electric razor, before going back inside.
FLORIDA POLICE, STATE ATTORNEY ANNOUNCE ARREST IN MURDER OF MICROSOFT EXECUTIVE JARED BRIDEGAN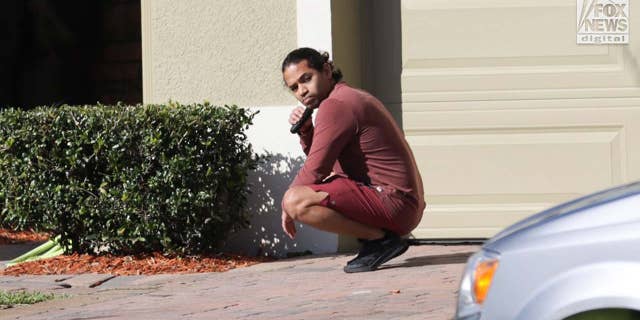 It is the first time he's been spotted since his former tenant, Henry Tenon, was arrested on murder charges for the Feb. 16 fatal shooting of the Microsoft executive in front of his toddler daughter.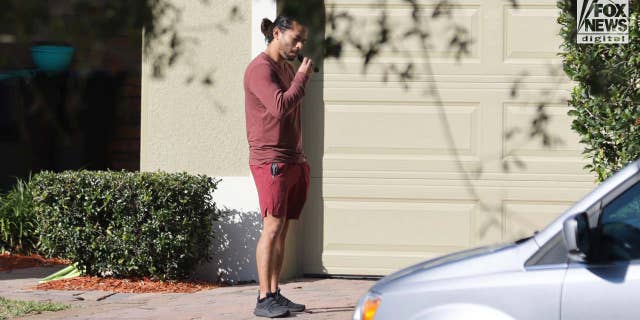 Bridegan's ex-wife, Shanna Gardner-Fernandez, and her second husband, Fernandez, remain suspects in the Jacksonville Beach, Florida, slaying, law enforcement sources told Fox News Digital.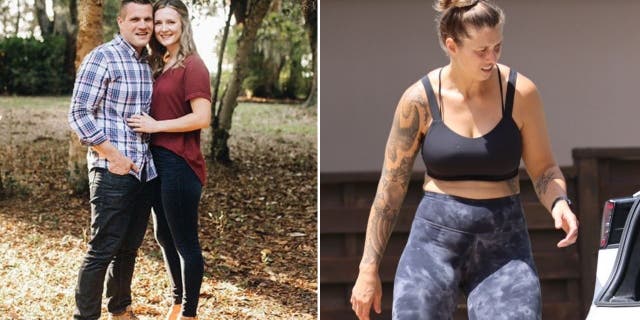 Authorities announced Wednesday the arrest of Tenon, 61, whose only connection to Bridegan appears to be through his ex-wife's husband.
He lived at a property that was owned by Fernandez at the time of the killing.
MAJOR BREAK IN JARED BRIDEGAN MURDER MYSTERY AFTER EX-WIFE MOVES CROSS-COUNTRY
Tenon appeared in a Jacksonville, Florida, courtroom Thursday on charges of conspiracy to commit murder, second-degree murder, child abuse and accessory after the fact to a capital felony.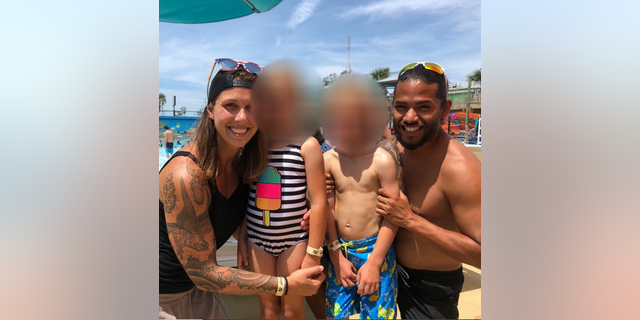 Officials said that Tenon did not act alone. Gardner-Fernandez moved to West Richland, Washington, late last year with the 10-year-old twins she shares with Bridegan.
FLORIDA EX-WIFE OF SLAIN MICROSOFT EXECUTIVE HIRES CRIMINAL DEFENSE LAWYER
Fernandez did not join her in the move. Shortly after the murder, he moved out of the couple's Jacksonville Beach home, which they co-own.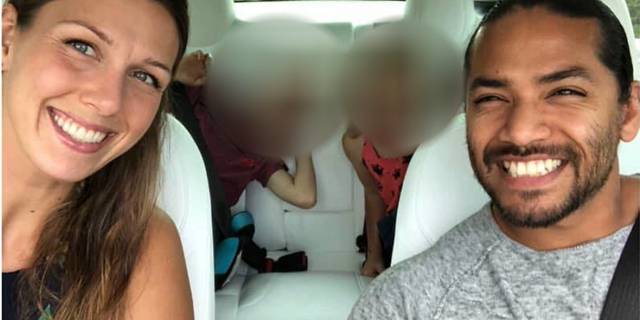 Bridegan's widow and second wife, Kirsten, with whom he shares Bexley, 3, and London, 1, told Fox News Digital Wednesday that she was not surprised by the connection. 
CLICK HERE TO GET THE FOX NEWS APP
Bridegan and Gardner-Fernandez had an acrimonious divorce in 2016 and continued to fight in court over custody of their twins and finances until his death.
He left behind four children. 
Jailing of trans rapist Isla Bryson is 'shambles', says prison chief
Sarah Armstrong, a professor of criminology at Glasgow University, said she was surprised that concern over the safety of women in prison was "focused on this one, very exceptional case" given the "scathing" reports from the European Committee on the Prevention of Torture after previous visits to Cornton Vale.
Protests reach Haiti airport and Prime Minister's residence over police killings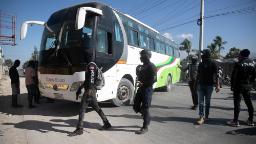 Protesters and some police officers protested at the official residence of Haiti's prime minister in the capital Port-au-Prince on Thursday, decrying recent killings of police, according to one of his advisors.



Source link