Florida FreeFall teen death: Father of teenager says he learned about his son dying from social media video
NEWYou can now listen to Fox News articles!
The father of the 14-year-old who died after falling off of an amusement park in Orlando, Florida on March 24 says that he learned about his son's death through a social media video of the incident.
Tyre Sampson, 14, died after falling off of the Orlando FreeFall at ICON Park on March 24, and video of the incident was posted to social media.
Yarnell Sampson, Tyre's father, told WESH 2 that he found out about his son's death through a video of the incident that was posted to social media. 
"It felt like somebody hit me so hard in my stomach. I just lost, I lost, lost wind. And the pain behind it could never be taken away, and sorry's not gonna take it back and no monies, no nothing in the world to replace the young man. And it's just sad, a young man's bright future was taken away from him over a ride, an amusement park," Sampson said.
FLORIDA FREEFALL TEEN DEATH: RIDE SAFETY EXPERT HARNESS 'WAS NOT ON CORRECTLY'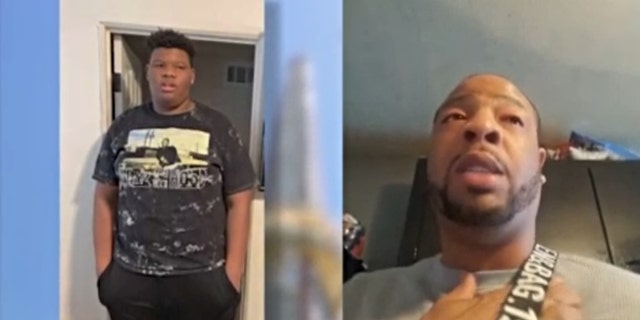 An operating manual for the Orlando FreeFall states that the maximum passenger weight is just over 286 pounds. Sampson was 6 feet, 5 inches tall and weighed 330 pounds, according to the St. Louis Post-Dispatch.
Yarnell Sampson said during an interview with FOX 35 Orlando that his son could tell something wasn't right.
"When the ride took off, that's when he was feeling uncomfortable. He was like, 'This thing is moving.' … That's when he started freaking out," Yarnell Sampson told FOX 35 Orlando. "He was explaining to his friends next to him … 'If I don't make it down … please tell my mom and dad I love them.' For him to say something like that, he must've felt something."
An incident report filled out by an employee at the Orlando FreeFall states that the harness was still in a locked position when the ride came to a stop.
FLORIDA FREEFALL TEEN DEATH: SEAT HARNESS STILL LOCKED AFTER HORRIFYING ACCIDENT AT ORLANDO PARK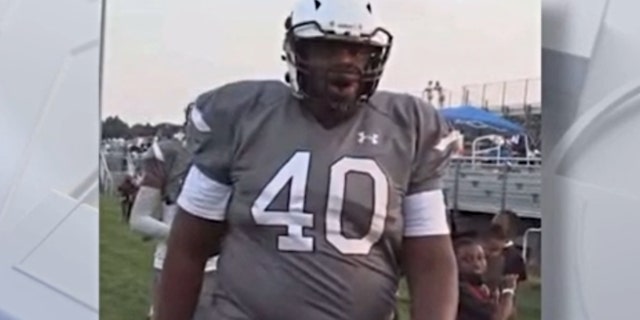 "FreeFall was coming to [sic] down the tower. When the magnets engaged, the patron came out of the seat," an employee wrote in the report. "Harness was still in a down and locked position when the ride stopped."
Brian Avery, a University of Florida lecturer and ride safety expert, told Fox News Digital that he believes the harness was not on Sampson properly.
"In my opinion, it was not on correctly… it was resting on his stomach is what it appears in the videos that I've reviewed, and that it was not touching or close to the seat pan and/or in-between his crotch, which should have been the proper positioning of that to ensure that there was no gap between the base of the harness and/or the seat pan itself," Avery said.
CLICK HERE TO GET THE FOX NEWS APP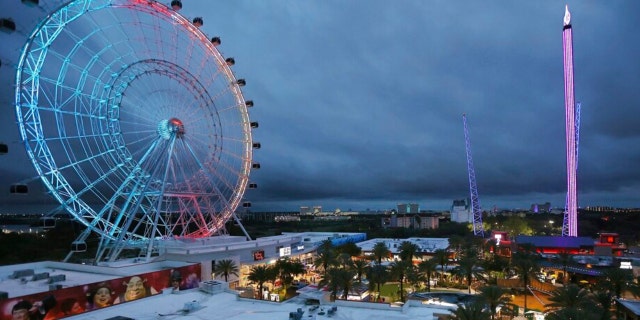 He said that the larger the gap between the base of the harness and the seat pan, the bigger the risk for injury.
"If you have a gap, obviously the larger the gap, the more of an opportunity you have for someone to be ejected in a space that is created between the harness and the seat pan," Avery said.
Former New Zealand rugby player Johnstone becomes first All Black to come out as gay
Andrew Carnegie Medal for Excellence awarded to Julie Otsuka, Ed Yong
Novelist Julie Otsuka has strong memories of libraries from her childhood California — the bike rides with her best friend to the local branch; the soft, firm sound of librarians closing books; the shopping bags she and her friend would fill with science fiction and other stories.
"It seemed like I lived at the library," she says. "I felt very free to explore there, and explore away from adult eyes."
The library community also has warm feelings about Otsuka. Her novel "The Swimmers," in which a group of swimmers collectively narrate their daily routines and what happens when those routines are disrupted, has won the Andrew Carnegie Medal for Excellence in Fiction, a $5,000 honor presented by the American Library Association. Ed Yong's "An Immense World: How Animal Senses Reveal the Hidden Realms Around Us" won the nonfiction medal, which also comes with a $5,000 cash prize.
CARNEGIE HERO FUND COMMISSION ANNOUNCES 20 MEDAL WINNERS
"Julie Otsuka proves herself a master of narrative voice, thrillingly balancing the incredible vitality of community life with the myriad challenges faced by individuals and families within that community," Stephen Sposato, chair of the medals' selection committee, said in a statement released Sunday.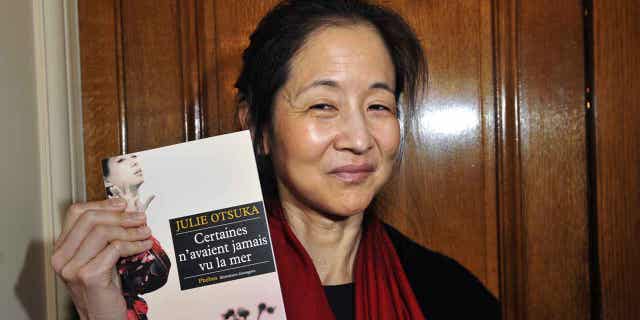 "And, standing out even during a recent golden age of nature writing, Ed Yong dazzles with a deeply considered exploration of the many modes of sensory perception that life has evolved to navigate the world, written with exhilarating freshness."
COLSON WHITEHEAD NOVEL A CARNEGIE MEDAL FINALIST
Otsuka, 60, has also written the novels "The Buddha in the Attic," winner of the PEN/Faulkner award in 2011; and "When the Emperor Was Divine." Her other honors include a Guggenheim Fellowship and an Arts and Letters Award in Literature from the American Academy of Arts and Letters.
The 41-year-old Yong, a native of Malaysia who emigrated to the United Kingdom in his teens, is a staff writer for The Atlantic. He won a Pulitzer Prize in 2021 for his reporting on the coronavirus pandemic. Like Otsuka, Yong was influenced early by libraries. "Strangely enough for indoor spaces, libraries for me were gateways to the natural world," he told The Associated Press. "As a kid, I spent a lot of time reading books that expanded my knowledge — and love — of nature, and I can only hope that 'An Immense World' does the same for people today."
CLICK HERE TO GET THE FOX NEWS APP 
The Carnegie Medals were established in 2012, with help from a grant from the Carnegie Corporation of New York. Previous winners include James McBride, Doris Kearns Goodwin and Matthew Desmond.
Teacher accused of abuse at Edinburgh schools arrested


Man accused of abuse by BBC broadcaster Nicky Campbell set to appear in court in South Africa.



Source link