E.U. leaders call on China to help end Russia's war in Ukraine
"We called on China to end the war in Ukraine," European Council President Charles Michel told reporters in Brussels after the meeting. "China cannot turn a blind eye to Russia's violation of international law."
A Chinese account published while the call between President Xi Jinping and his E.U. counterparts was still underway made scant mention of Moscow. Xi said China and Europe should work together to "stabilize" the world, according to the report from Xinhua, a Communist Party-controlled news agency.
The report stressed "progress despite challenges" in the E.U.-China bilateral relationship and advised Europe to adopt a more independent China policy — a clear reference to China's fear that the war is bringing the E.U. closer to the United States.
Over the past few years, the E.U. has slowly moved toward a tougher stance on China. Now China's rhetorical support for Russia as it attacks Ukraine appears to be accelerating that shift, nudging the E.U. closer to the U.S. position on China.
The 27-member bloc is uncommonly united in its outrage over the war and its anger at Russian deception. It regrets that it ignored warning signs and did not distance itself from Moscow earlier — a realization that could shape how it interacts with Beijing, E.U. diplomats and analysts say.
Addressing the media after the call with Xi, Michel started by saying that the summit was not "business as usual," but rather a "wartime summit." European Commission President Ursula von der Leyen said in a statement that the Russian invasion "Is not only a defining moment for our continent, but also for our relationship with the rest of the world."
Expectations for the summit were low. Ahead of the meetings, a senior European official said the talks would probably not yield concrete deliverables, or even a joint statement — both true.
The bloc does not believe that China will abandon its tacit support for Russia, according to the senior official, who spoke on the condition of anonymity under E.U. ground rules. But the E.U. hopes it can dissuade Beijing from offering material support, whether in the form of arms or helping Russia evade sanctions.
Beijing, meanwhile, has tried to shift the focus away from Russia altogether.
In the run-up to the invasion, Xi met Putin on the sidelines of the Beijing Olympics and signed a lengthy joint statement extolling the breadth and depth of Sino-Russian ties. China has blamed the United States for the war, parroted Russian talking points about NATO expansion and amplified conspiracy theories about U.S. bioweapon labs in Ukraine.
As the fighting has dragged on, however, Beijing has sometimes tried to distance itself ever so slightly from Moscow. Chinese officials have expressed concern over the human toll and mentioned humanitarian aid to Ukraine. In a video call with President Biden, Xi said the fighting in Ukraine is "not something we want to see."
Chinese officials have been surprised and worried by how closely the E.U. has worked with the United States since the invasion, particularly on Russia sanctions, a person familiar with official discussions in Beijing told The Washington Post.
Ahead of Friday's meetings, China's messaging has been focused on trying to drive a wedge between the E.U. and the United States, warning Europe not to get dragged into conflict by the Americans.
Hours ahead of the summit, for instance, an article in the English-language edition of the Global Times, a Communist Party-controlled outlet known for its strident nationalism, warned that "China-E.U. relations cannot be kidnapped by the Ukraine crisis, and Europe should no longer be abducted by the U.S. in foreign policy."
"Europe's pressure against China coming before the summit," the piece said, "was a usual trick it played attempting to manipulate the agenda of the summit and coerce China into standing with the E.U. and the U.S. on the Russia-Ukraine conflict."
In the end, neither side gave an indication that there had been progress toward peace in Ukraine.
Philippe le Corre, a research fellow at Harvard's Kennedy School of Government, was struck by the "low expectations" Brussels had for Beijing. The E.U. did not ask China to back those trying to weaken Russia's war effort through sanctions, but merely urged them not to throw their full support behind Moscow.
"The expectations for the summit were low," he said, "and quite rightly because the outcome is gloomy."
Jared Bridegan murder: Ex-wife's husband sighted in Florida day after suspect appears in court
FIRST ON FOX – The husband of Jared Bridegan's ex-wife was spotted Friday shaving his beard in his yard in Kissimmee, Florida, one day after his former tenant appeared in court, charged with Bridegan's murder.
Mario Fernandez, 35, wearing shorts and a burgundy shirt, was shaving his beard in front of his condominium.
At one point, he crouched down in the driveway as he trimmed his facial hair with an electric razor, before going back inside.
FLORIDA POLICE, STATE ATTORNEY ANNOUNCE ARREST IN MURDER OF MICROSOFT EXECUTIVE JARED BRIDEGAN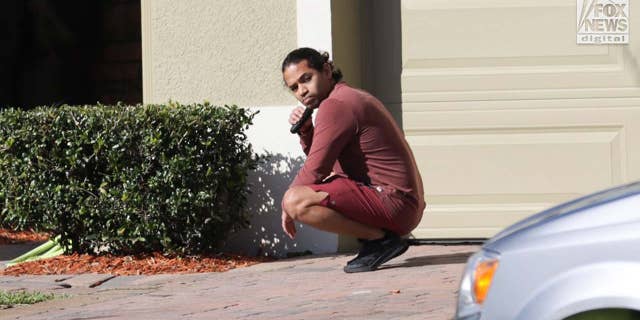 It is the first time he's been spotted since his former tenant, Henry Tenon, was arrested on murder charges for the Feb. 16 fatal shooting of the Microsoft executive in front of his toddler daughter.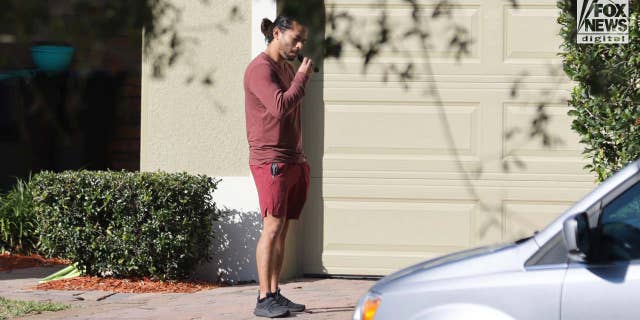 Bridegan's ex-wife, Shanna Gardner-Fernandez, and her second husband, Fernandez, remain suspects in the Jacksonville Beach, Florida, slaying, law enforcement sources told Fox News Digital.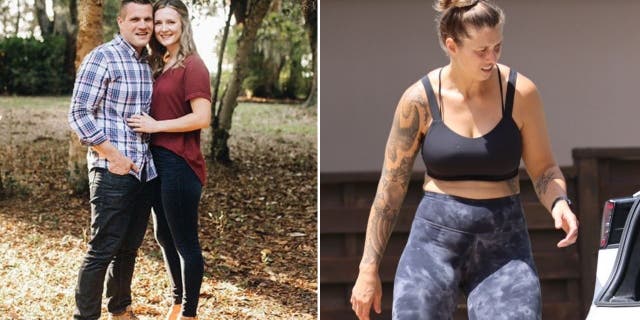 Authorities announced Wednesday the arrest of Tenon, 61, whose only connection to Bridegan appears to be through his ex-wife's husband.
He lived at a property that was owned by Fernandez at the time of the killing.
MAJOR BREAK IN JARED BRIDEGAN MURDER MYSTERY AFTER EX-WIFE MOVES CROSS-COUNTRY
Tenon appeared in a Jacksonville, Florida, courtroom Thursday on charges of conspiracy to commit murder, second-degree murder, child abuse and accessory after the fact to a capital felony.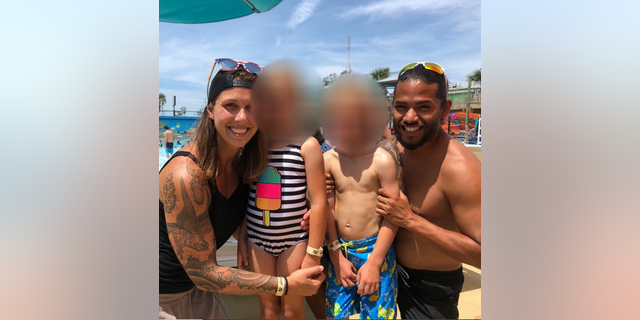 Officials said that Tenon did not act alone. Gardner-Fernandez moved to West Richland, Washington, late last year with the 10-year-old twins she shares with Bridegan.
FLORIDA EX-WIFE OF SLAIN MICROSOFT EXECUTIVE HIRES CRIMINAL DEFENSE LAWYER
Fernandez did not join her in the move. Shortly after the murder, he moved out of the couple's Jacksonville Beach home, which they co-own.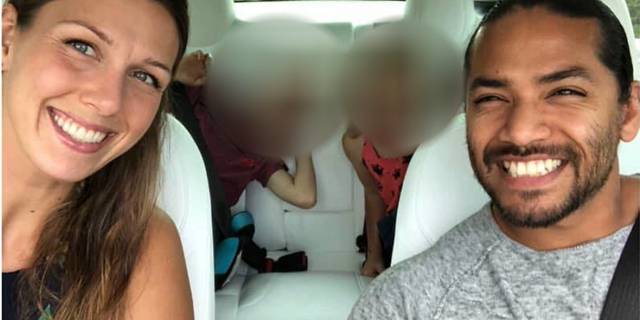 Bridegan's widow and second wife, Kirsten, with whom he shares Bexley, 3, and London, 1, told Fox News Digital Wednesday that she was not surprised by the connection. 
CLICK HERE TO GET THE FOX NEWS APP
Bridegan and Gardner-Fernandez had an acrimonious divorce in 2016 and continued to fight in court over custody of their twins and finances until his death.
He left behind four children. 
Jailing of trans rapist Isla Bryson is 'shambles', says prison chief
Sarah Armstrong, a professor of criminology at Glasgow University, said she was surprised that concern over the safety of women in prison was "focused on this one, very exceptional case" given the "scathing" reports from the European Committee on the Prevention of Torture after previous visits to Cornton Vale.
Protests reach Haiti airport and Prime Minister's residence over police killings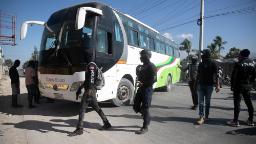 Protesters and some police officers protested at the official residence of Haiti's prime minister in the capital Port-au-Prince on Thursday, decrying recent killings of police, according to one of his advisors.



Source link