Dozens arrested after days of far-right clashes across Sweden
Sweden says it will respond in a "tough" way after violent clashes over the weekend at a far-right rally.
Unrest broke out in the south of the country late on Saturday after demonstrators threatened to burn copies of the Qur'an during the holy Muslim month of Ramadan.
At least 40 people — including 26 police officers — have been injured in recent days, while two dozen people have been arrested.
Swedish police had moved one rally to a new location as a preventative measure, but clashes were still reported in the town of Landskrona.
Up to 100 mostly young people threw stones at police, set cars, tires and dustbins on fire, and put up a barrier fence that obstructed traffic, authorities said.
The situation had calmed down in the town by late Saturday but remained tense, police said, adding no injuries were reported.
The rally in question had been organised by the Danish anti-immigration Stram Kurs party and its leader Rasmus Paludan.
On Friday evening, violent clashes between demonstrators and counter-protesters also erupted in the central city of Örebro, leaving 12 police officers injured and four police vehicles on fire.
Regional police spokeswoman Kim Hild had said that officers would not revoke permission for the Landskrona demonstration due to a high free speech threshold.
The right of the protesters "to demonstrate and speak outweighs enormously, heavily and it takes an incredible amount for this to be ignored," Hild told Swedish news agency TT.
Since Thursday, clashes have been reported also in Stockholm and in the cities of Linkoping and Norrkoping — all locations where Stram Kurs either planned or held demonstrations.
Paludan said on the party's Facebook page that he decided to cancel some demonstrations on Sunday because the Swedish authorities in the region have "shown that they are completely incapable of protecting themselves and me".
"If I was seriously injured or killed due to the inadequacy of the police authority, then it would be very sad for Swedes, Danes and other northerners," he wrote.
The far-right rallies in Sweden have sparked condemnation from Muslim countries, including Iran, Iraq, and Saudi Arabia.
Iraq's foreign ministry said it had summoned the Swedish ambassador to protest against "provocations of the feelings of Muslims and offence to their sacredness".
The ministry also warned that the incidents could have "serious repercussions" for relations between Stockholm and Arab countries.
Jared Bridegan murder: Ex-wife's husband sighted in Florida day after suspect appears in court
FIRST ON FOX – The husband of Jared Bridegan's ex-wife was spotted Friday shaving his beard in his yard in Kissimmee, Florida, one day after his former tenant appeared in court, charged with Bridegan's murder.
Mario Fernandez, 35, wearing shorts and a burgundy shirt, was shaving his beard in front of his condominium.
At one point, he crouched down in the driveway as he trimmed his facial hair with an electric razor, before going back inside.
FLORIDA POLICE, STATE ATTORNEY ANNOUNCE ARREST IN MURDER OF MICROSOFT EXECUTIVE JARED BRIDEGAN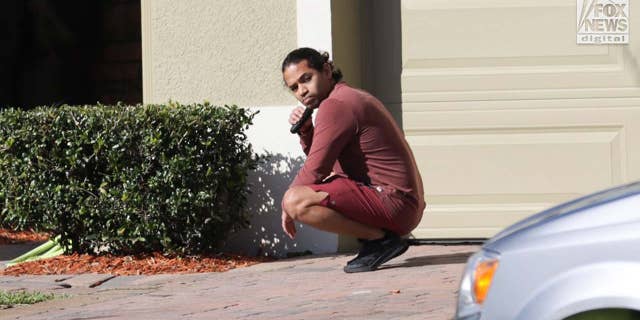 It is the first time he's been spotted since his former tenant, Henry Tenon, was arrested on murder charges for the Feb. 16 fatal shooting of the Microsoft executive in front of his toddler daughter.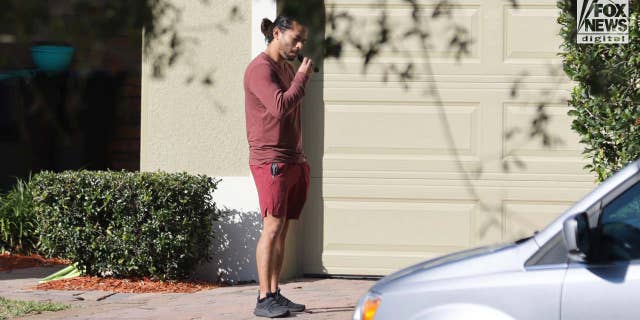 Bridegan's ex-wife, Shanna Gardner-Fernandez, and her second husband, Fernandez, remain suspects in the Jacksonville Beach, Florida, slaying, law enforcement sources told Fox News Digital.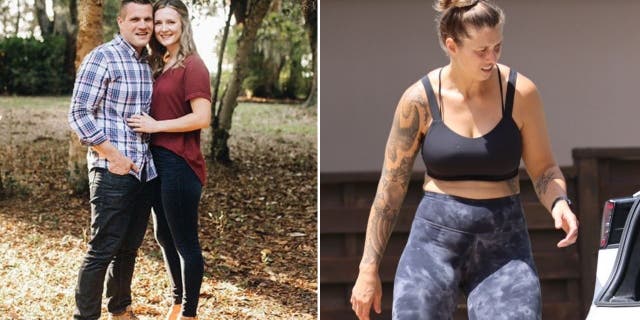 Authorities announced Wednesday the arrest of Tenon, 61, whose only connection to Bridegan appears to be through his ex-wife's husband.
He lived at a property that was owned by Fernandez at the time of the killing.
MAJOR BREAK IN JARED BRIDEGAN MURDER MYSTERY AFTER EX-WIFE MOVES CROSS-COUNTRY
Tenon appeared in a Jacksonville, Florida, courtroom Thursday on charges of conspiracy to commit murder, second-degree murder, child abuse and accessory after the fact to a capital felony.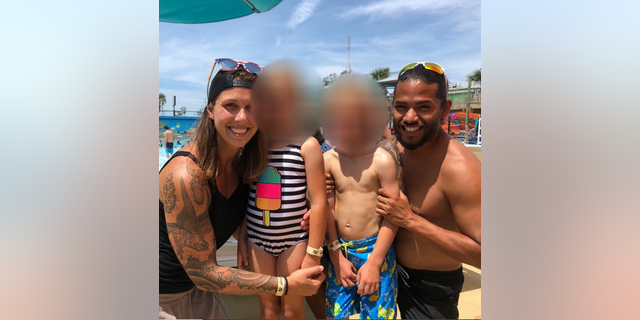 Officials said that Tenon did not act alone. Gardner-Fernandez moved to West Richland, Washington, late last year with the 10-year-old twins she shares with Bridegan.
FLORIDA EX-WIFE OF SLAIN MICROSOFT EXECUTIVE HIRES CRIMINAL DEFENSE LAWYER
Fernandez did not join her in the move. Shortly after the murder, he moved out of the couple's Jacksonville Beach home, which they co-own.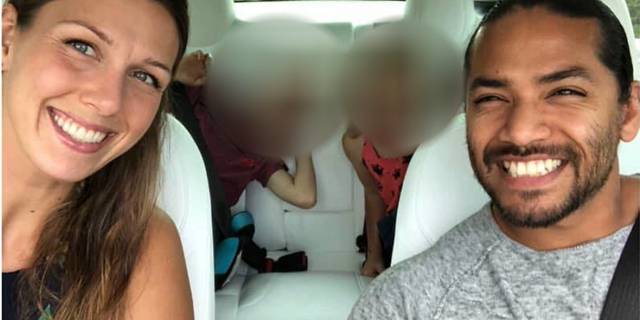 Bridegan's widow and second wife, Kirsten, with whom he shares Bexley, 3, and London, 1, told Fox News Digital Wednesday that she was not surprised by the connection. 
CLICK HERE TO GET THE FOX NEWS APP
Bridegan and Gardner-Fernandez had an acrimonious divorce in 2016 and continued to fight in court over custody of their twins and finances until his death.
He left behind four children. 
Jailing of trans rapist Isla Bryson is 'shambles', says prison chief
Sarah Armstrong, a professor of criminology at Glasgow University, said she was surprised that concern over the safety of women in prison was "focused on this one, very exceptional case" given the "scathing" reports from the European Committee on the Prevention of Torture after previous visits to Cornton Vale.
Protests reach Haiti airport and Prime Minister's residence over police killings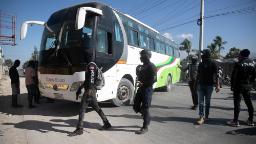 Protesters and some police officers protested at the official residence of Haiti's prime minister in the capital Port-au-Prince on Thursday, decrying recent killings of police, according to one of his advisors.



Source link