California corporate diversity law ruled unconstitutional
NEWYou can now listen to Fox News articles!
LOS ANGELES — A Los Angeles judge ruled Friday that California's landmark law mandating that corporations diversify their boards with members from certain racial, ethnic or LGBT groups is unconstitutional.
The brief ruling granted summary judgment to Judicial Watch, a conservative legal group that sought a permanent injunction against the measure that was signed into law last year. The ruling didn't explain the judge's reasoning.
CAITLYN JENNER REVEALS ISSUES SHE CARES ABOUT: 'I'M NOT A TRANS ACTIVIST'
The measure requires corporate boards of publicly traded companies with a main executive office in California to have a member from an "underrepresented community," including LGBT, Black, Latino, Asian, Native American or Pacific Islander.
The lawsuit argued that violated the state's constitutional equal protection clause.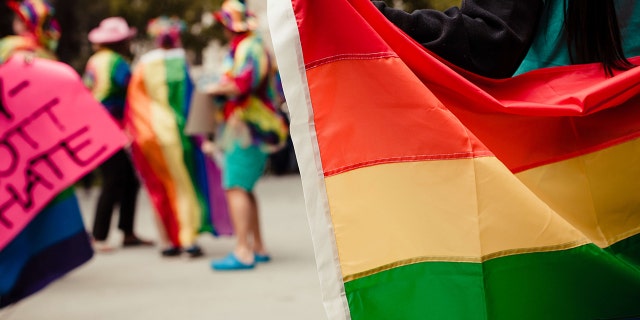 The decision "declared unconstitutional one of the most blatant and significant attacks in the modern era on constitutional prohibitions against discrimination," Judicial Watch President Tom Fitton said in a statement.
GOV. GAVIN NEWSOM ROASTED FOR TELLING DISNEY TO 'BRING JOBS BACK' TO CALIFORNIA: 'GOOD LUCK WITH THAT'
Messages seeking comment from the state weren't immediately returned Friday evening.
However, in its court filings, the state argued that the measure didn't "discriminate against, or grant preferential treatment to, any individual or group on the basis of race, sex, color, ethnicity, or national origin in the operation of public employment, public education, or public contracting."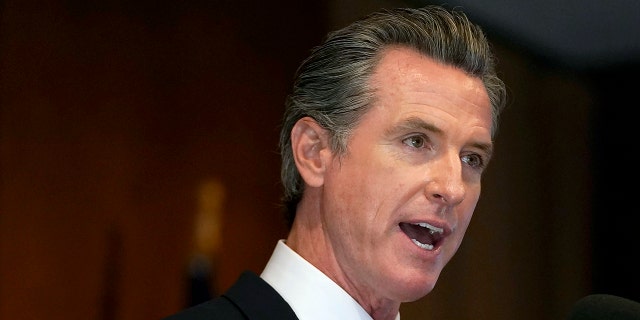 No companies have been fined, however, and the state argued that no tax dollars actually had been used to enforce the measure.
CALIFORNIA PRESCHOOLERS' ANTI-BIDEN CHANT ENRAGES PARENTS: 'INDOCTRINATING HER STUDENTS'
The law requires corporations to include at least one member of an underrepresented community on their boards of directors by Dec. 31 of last year, either by adding a seat or filling a vacant one. By Dec. 31 of this year, each corporation must include a minimum number of such members based on the total size of the board.
A "Diversity on Boards" report issued in March by the secretary of state found that about 300 out of some 700 corporations had complied. However, half of the corporations didn't file the required disclosure statement.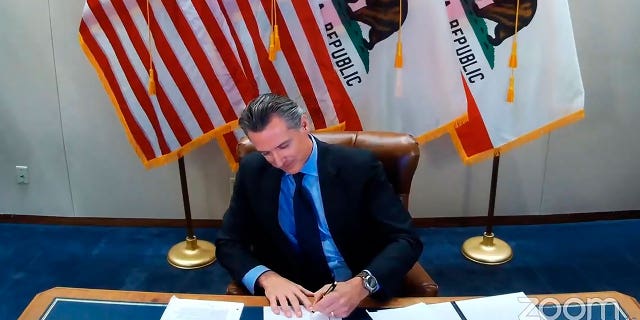 A related Judicial Watch lawsuit in Los Angeles is challenging another state law requiring a woman director on corporate boards.
That three-year-old law was on shaky ground from the get-go with a legislative analysis saying it could be difficult to defend and then-Gov. Jerry Brown saying he was signing it despite the potential for it to be overturned by a court.
The state defended the law as constitutional, saying it was necessary to reverse a culture of discrimination that favored men and was only put in place after other measures failed.
Landmark national security trial of Hong Kong democracy activists begins. Here's what you need to know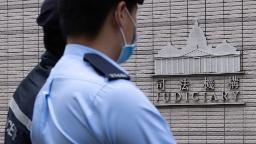 Some were seasoned politicians and veteran protest leaders. Others were academics, unionists and health care workers. They hailed from different generations and held a range of political views, but were brought together by what they say was a shared commitment to Hong Kong's democratic future.



Source link
Texas deputies stop driver hauling 13 illegal immigrants wearing camouflage clothing
Deputies in Zavala County, Texas, caught nearly two dozen illegal immigrants during four separate traffic stops early Sunday, including 13 migrants smuggled in a pickup truck while cloaked in camouflage clothing, authorities said.
In total, the sheriff's office said it apprehended 22 illegal immigrants, while 10 others fled after bailing from the vehicles.
In one case, the sheriff's office said a deputy stopped a black Chevy pickup for a traffic violation on U.S. 57 east of La Pryor. As the deputy went to speak with the driver, he spotted multiple individuals wearing camouflage clothing lying in the bed of the truck.
The deputy then found more individuals inside the vehicle with the driver, who claimed they were all her cousins, according to officials.
ARIZONA BORDER PATROL: MAN TAKES OFF ON HORSEBACK AFTER SMUGGLING ILLEGAL IMMIGRANTS INTO US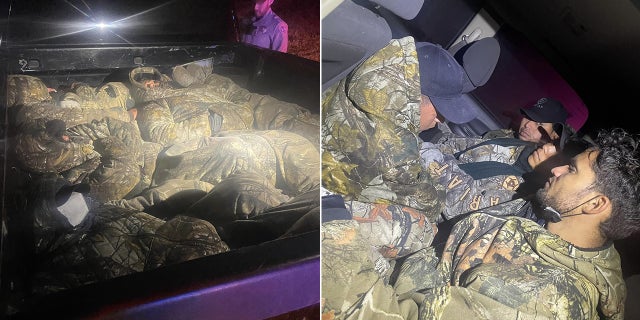 The driver, Samantha Renee Dela Fuente of San Antonio, was charged with smuggling, FOX29 San Antonio reported. Officials said the 13 undocumented individuals were turned over to Uvalde Border Patrol.
In a second incident, a deputy pulled over a Chrysler van for a traffic violation. When the deputy exited his cruiser to approach the vehicle, it sped away and prompted a short pursuit.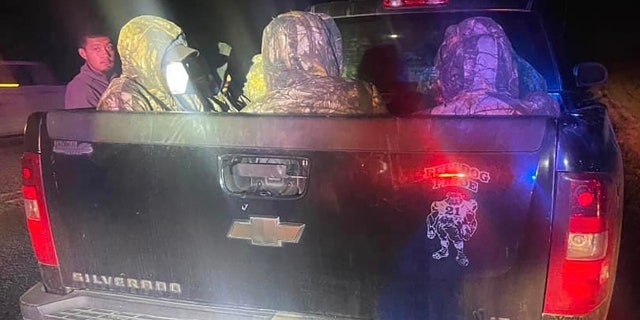 The driver eventually bailed, and three illegal immigrants were apprehended. Deputies said five other undocumented individuals had fled the scene.
PATROL AGENTS TO TESTIFY AT BORDER CRISIS HEARING, AS HOUSE REPUBLICANS PUSH TO IMPEACH DHS SEC MAYORKAS
Deputies said two other illegal immigrants were found hidden in the back of an SUV during a traffic stop on U.S. 57 east of Batesville. The driver had bailed and fled.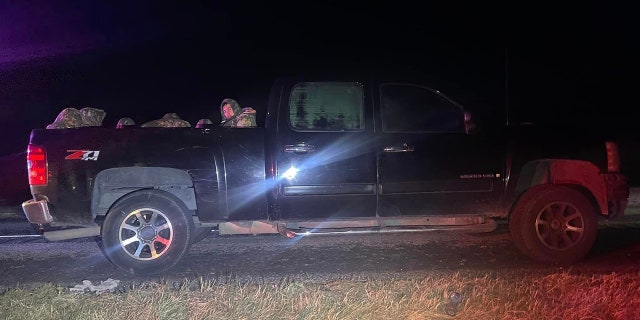 A fourth traffic stop on a blue Chevy Malibu resulted in another short chase until the driver and other individuals bailed from the vehicle into the brush at the West Wind Ranch, the sheriff's office said.
Deputies apprehended three individuals while about five other suspected illegal immigrants escaped.
All the apprehended illegal immigrants were turned over to Border Patrol, the sheriff's office said.
Britishvolt: UK battery start-up set to be bought by Australian firm
Building this battery plant is seen as absolutely vital to securing the future of UK car manufacturing. But the last time an ambitious start-up, with unproven technology led by people unheard of in the battery and car world, attempted this it ended up in the spectacular failure of Britishvolt, which collapsed into administration last month.