100 people with rare cancers who attended same NJ high school demand answers
NEWYou can now listen to Fox News articles!
A single New Jersey man has uncovered a medical mystery apparently linking 100 people diagnosed with rare cancers to a Woodbridge high school.
In 1999, when he was just 27, Al Lupiano was diagnosed with a "very rare" and abnormally large brain tumor for someone his age called Acoustic Neuroma (AN). Last summer, Lupiano's wife and now-deceased sister were diagnosed with rare forms of brain cancer on the same day. His wife was similarly diagnosed with an abnormally large AN tumor, and his sister was diagnosed with Glioblastoma Multiforme (GBM), which has an incident rate of 30 out of every 1 million people, Lupiano explained in a Facebook post that he has been updating since March 7.
"Their neurologist, who has been recognized as a global leader in neurosurgery by the World Federation of Neurological Societies, has treated and been involved with tens of thousands of brain tumors in his career. It is his belief my wife and I may be the first documented case of spouses having an AN, both roughly the same size and on the same side of the head…according to him, the odds are maybe 1 in a BILLION," Lupiano said.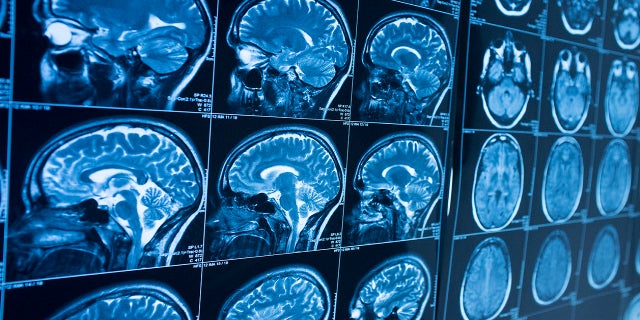 "To say he was concerned when he discovered all three of us grew up in the same neighborhood is an understatement. Why? There is one well documented cause of brain tumors – radiation exposure," he continued.
Lupiano eventually arrived at a single linking factor between himself, his wife and his sister: they each attended Colonia High School in Woodbridge in the 1990s. But Lupiano was not initially sure that the high school was a link to the similar yet rare brain cancer cases until he made a request on Facebook for others who attended Colonia to reach out to him personally.
PROMISING CANCER VACCINE IN THE WORKS UTILIZING SIMILAR MRNA TECHNOLOGY THAT COMBATS COVID: DUKE RESEARCHERS
By April 11, he had heard from more than 100 former Colonia High School attendees who had been diagnosed with rare cancers.
"[A]s of midnight Sunday 4/10, I recorded the 100th case of someone having a primary brain tumor," Luapiano said in an update on his Faceboook post. "I never in my worst nightmare envisioned ever hitting this milestone. That's 100 people with their life forever changed. 100 families having to be told the terrible news. 100 stories of shock and disbelief with the diagnosis. I pray we find answers…(as of 18:00 4/11, the list stands at 102 individuals)."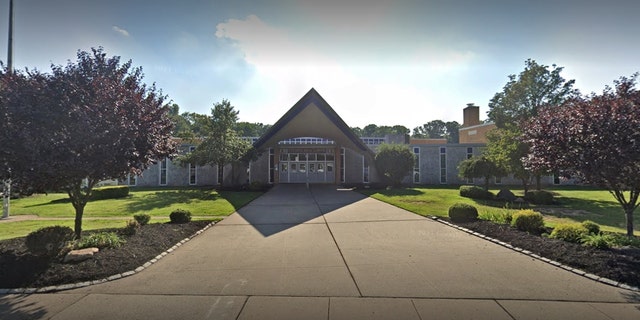 In an earlier update, Lupiano said many of those who reached out to him about their brain cancer cases "are former CHS teachers and staff members who didn't live in Colonia, they just worked in the school."
Lupiano is an environmental scientist who tested ground samples for toxins over the course of his career and suggested that the school's grounds could be contaminated, according to NJ Spotlight News.
2021 DEADLIEST YEAR IN US HISTORY DUE TO COVID-19, DRUG OVERDOSES
Woodbridge Mayor John McCormack told the outlet that his office initiated conversations with the Woodbridge Department of Health and Human Services, the Department of Environmental Protection and the Agency for Toxic Substance Disease Registry about opening investigations into potential radiation exposure stemming from the high school's campus. McCormack said the town wants local and federal involvement in the investigation.
Lupiano also suggested a potential link between Colonia High School and a Middlesex, New Jersey, sampling plant in his interview with NJ Spotlight.
The Middlesex Sampling Plant, which has since closed, is located on 9.6 acres, about a 30-minute driving from Colonia.
It "was an entry point for African uranium ores known as pitchblende" that were "imported for use in the nation's early atomic energy program, were assayed at the Middlesex Sampling Plant and then shipped to other sites for processing," according to the U.S. Army Corps of Engineers (USACE) New York Division.
The plant received uranium, thorium and beryllium ores between the 1940s and 1967, which is the same year Colonia High School was built.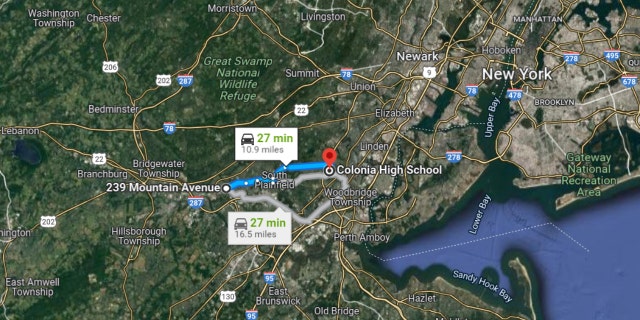 The plant then "decontaminated to the standards in effect at the time," though "overlooked during decontamination were traces of radioactive materials that had been carried offsite over the years by wind and rain to yards of neighboring homes," the USACE New York Division said on its website. 
CLICK HERE TO GET THE FOX NEWS APP
"Also, records later revealed that in 1948, some radioactively contaminated materials had been trucked from the plant to the Middlesex Municipal Landfill (MML), one-half mile away. In the 1980's, the contaminated residential properties were cleaned up, and the excavated soil was stored at the site in a specially constructed pile, known as the Vicinity Properties (VP) pile," the USACE New York Division's website states.
It is possible that soil from the plant had been trucked to Colonia High School during its construction in 1967, NJ Spotlight reported.
Landmark national security trial of Hong Kong democracy activists begins. Here's what you need to know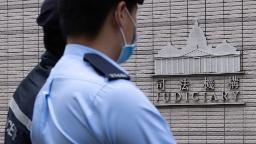 Some were seasoned politicians and veteran protest leaders. Others were academics, unionists and health care workers. They hailed from different generations and held a range of political views, but were brought together by what they say was a shared commitment to Hong Kong's democratic future.



Source link
Texas deputies stop driver hauling 13 illegal immigrants wearing camouflage clothing
Deputies in Zavala County, Texas, caught nearly two dozen illegal immigrants during four separate traffic stops early Sunday, including 13 migrants smuggled in a pickup truck while cloaked in camouflage clothing, authorities said.
In total, the sheriff's office said it apprehended 22 illegal immigrants, while 10 others fled after bailing from the vehicles.
In one case, the sheriff's office said a deputy stopped a black Chevy pickup for a traffic violation on U.S. 57 east of La Pryor. As the deputy went to speak with the driver, he spotted multiple individuals wearing camouflage clothing lying in the bed of the truck.
The deputy then found more individuals inside the vehicle with the driver, who claimed they were all her cousins, according to officials.
ARIZONA BORDER PATROL: MAN TAKES OFF ON HORSEBACK AFTER SMUGGLING ILLEGAL IMMIGRANTS INTO US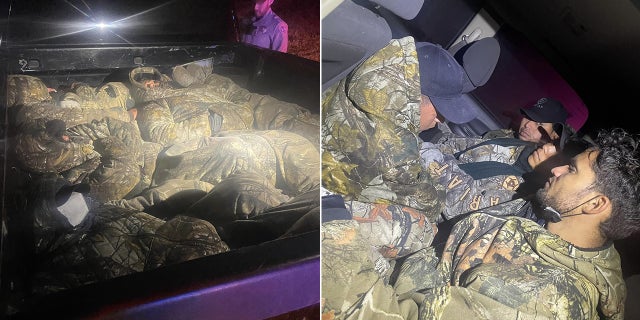 The driver, Samantha Renee Dela Fuente of San Antonio, was charged with smuggling, FOX29 San Antonio reported. Officials said the 13 undocumented individuals were turned over to Uvalde Border Patrol.
In a second incident, a deputy pulled over a Chrysler van for a traffic violation. When the deputy exited his cruiser to approach the vehicle, it sped away and prompted a short pursuit.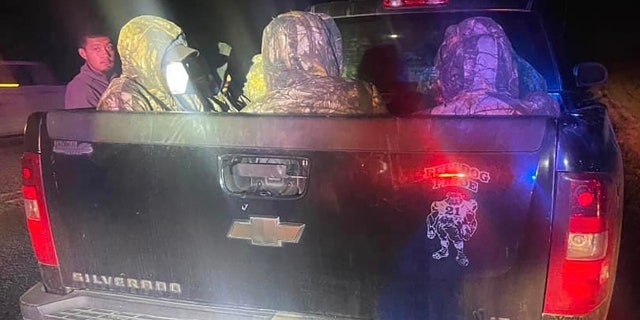 The driver eventually bailed, and three illegal immigrants were apprehended. Deputies said five other undocumented individuals had fled the scene.
PATROL AGENTS TO TESTIFY AT BORDER CRISIS HEARING, AS HOUSE REPUBLICANS PUSH TO IMPEACH DHS SEC MAYORKAS
Deputies said two other illegal immigrants were found hidden in the back of an SUV during a traffic stop on U.S. 57 east of Batesville. The driver had bailed and fled.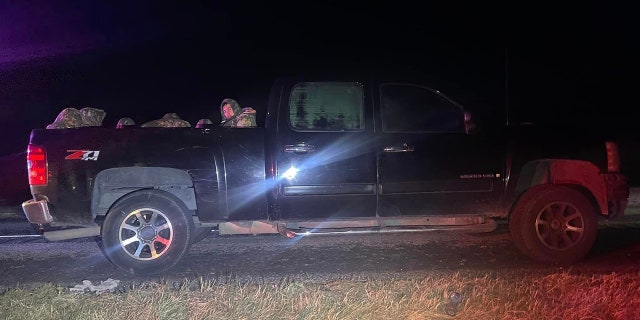 A fourth traffic stop on a blue Chevy Malibu resulted in another short chase until the driver and other individuals bailed from the vehicle into the brush at the West Wind Ranch, the sheriff's office said.
Deputies apprehended three individuals while about five other suspected illegal immigrants escaped.
All the apprehended illegal immigrants were turned over to Border Patrol, the sheriff's office said.
Britishvolt: UK battery start-up set to be bought by Australian firm
Building this battery plant is seen as absolutely vital to securing the future of UK car manufacturing. But the last time an ambitious start-up, with unproven technology led by people unheard of in the battery and car world, attempted this it ended up in the spectacular failure of Britishvolt, which collapsed into administration last month.