Shah Rukh Khan's Pathaan look goes viral; Malaika Arora can't stop admiring his eight-pack abs
Shah Rukh Khan has been missing from the silver screen for a very long time and fans are dying to see him back in action. For a while now his next Film Pathaan has been oiling the rumour mills – now more than ever it is the talk of the town as Shah Rukh shared a picture of his look from the film yesterday and it went viral in no time.
The picture sees Shah Rukh in a shirtless avatar, flaunting his eight-pack abs. Colleagues from the film industry have been showering him with loving comments. Varun Dhawan, Ranveer Singh, and even his wife Gauri Khan are in awe of his impressive transformation. Now Malaika Arora, his co-star from the famous Chaiyya Chaiyya song has also commented, praising him for the same.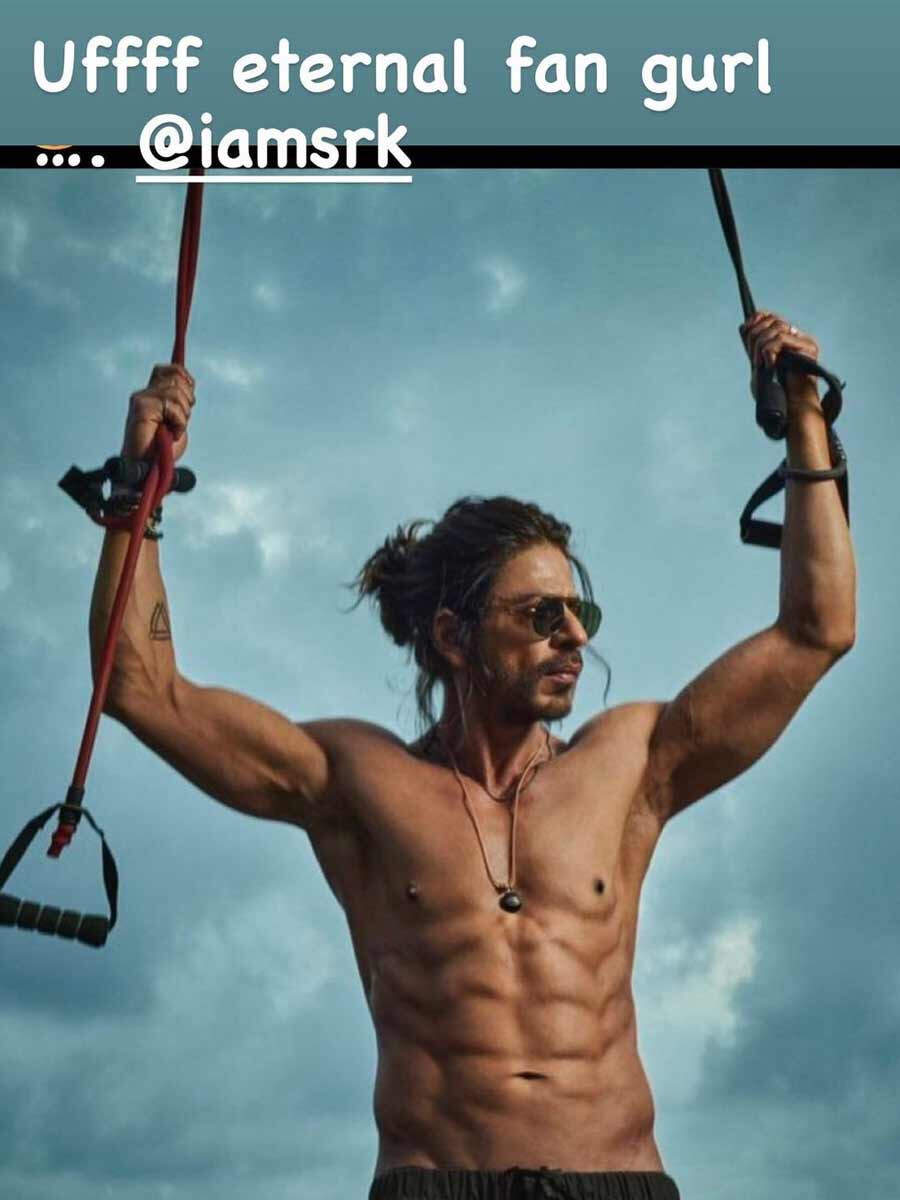 She commented on the post with, "Uffff eternal fan gurl."
Shah Rukh had uploaded the pic and captioned it with,  "Shah Rukh agar thoda Rukh bhi gaya toh Pathaan ko kaise rokoge.. Apps aur Abs sab bana dalunga….(You can stop Shah Rukh but how will you stop Pathaan… I will make abs and apps, both)."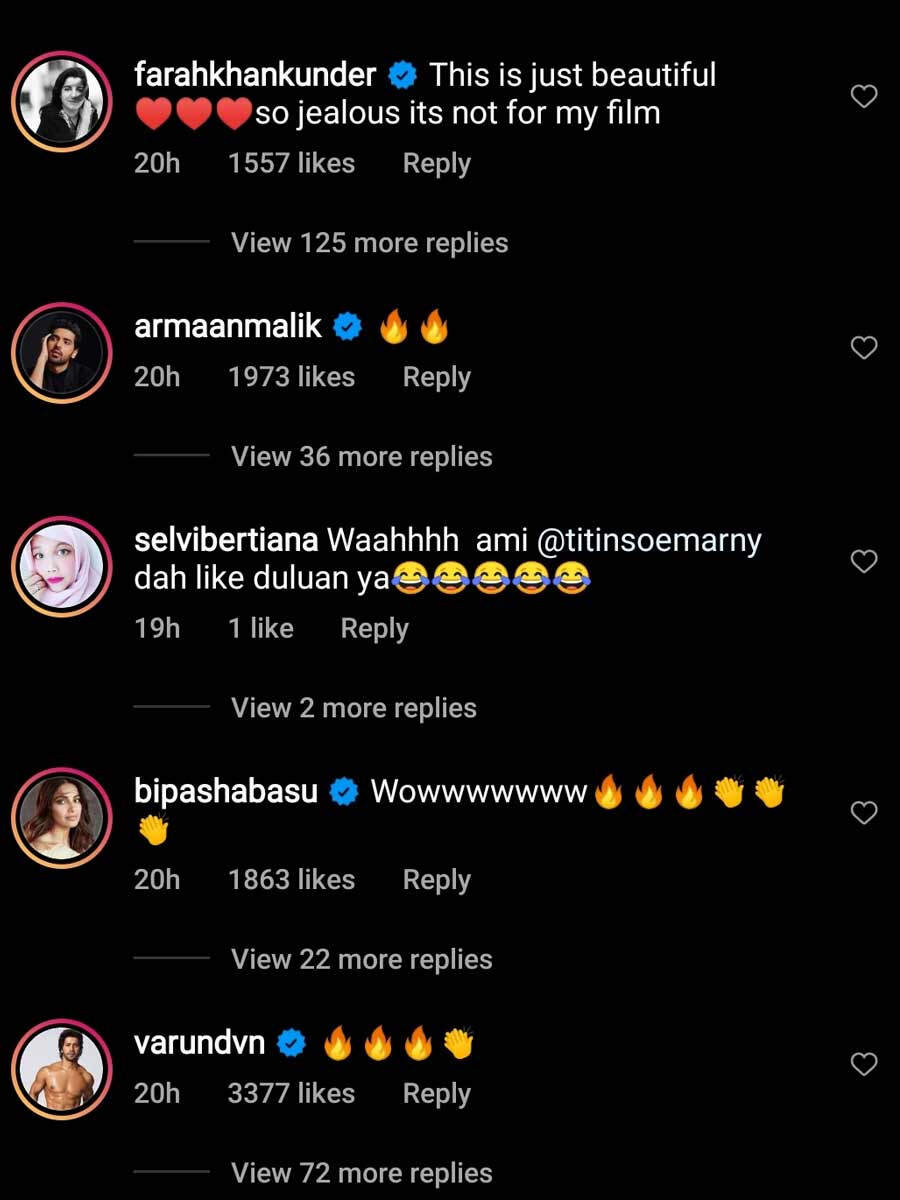 Fans too are amazed at how fit he looks, comments like "How does he look so fit at 56" and  "56 Y0 what? my heart is not strong enough for this" was seen in the comments section.
Pathaan which also features Deepika Padukone and John Abraham alongside Shah Rukh Khan is slated to release on January 25, 2023. The cast recently wrapped up their shoot in Spain and several pics have gone viral on social media from their sets.
You Season 4: Obsess Over These Behind-the-Scenes Secrets
You can't be serious.
Penn Badgley is just about ready to return as serial killer Joe Goldberg when You season four, part one premieres Feb. 9 on Netflix. But believe it or not, the Gossip Girl alum initially wanted to turn down the series from the very start.
"I didn't want to do it—it was too much," Badgley told Entertainment Weekly. "I was conflicted with the nature of the role. If this is a love story, what is it saying? What was key in me wanting to jump on board were my conversations with Greg Berlanti and Sera Gamble, the creators, and understanding Joe's humanity."
He continued, "I knew that I would be conflicted about the role from day one till the last day, and that is why they thought I would be good for it, I'm not psyched to play somebody of this nature."
But that's not the only piece of trivia floating around out there about You. For starters, while it's now a hit Netflix series, You didn't even start out on the streaming service—it actually aired its first season on Lifetime when it debuted in 2018.
Ellen's Gorilla Conservation Campus Honors Stephen "tWitch" Boss
Stephen "tWitch" Boss' legacy will live on.
The Ellen DeGeneres Campus of the Dian Fossey Gorilla Fund in Rwanda announced on Feb. 6 that a tree was planted on conservation grounds in honor of the late dancer, who also served as a DJ and co-executive producer on the comedian's eponymous talk show.  As a tribute, the organization also marked the tree with a plaque reading: "In memory of Stephen 'tWitch' Boss and the light he brought to the world."
"As we celebrated the one year anniversary of our Ellen Campus this past week, we took a moment to recognize a very special person who left us too soon," an Instagram post from the fund read. "tWitch brought light to so many and was a wonderful friend to @ellendegeneres. In his honor we planted this tree so he will be forever remembered on the campus."
Boss died by suicide on Dec. 13 at the age of 40. In the wake of his passing, DeGeneres remembered all the "love and laughter I had with tWitch."
"He brought so much joy to my life," she wrote in a Dec. 15 Instagram post. "I know he brought joy to yours too."
Sarah Hyland and Wells Adams Share Valentine's Day Gifts Under $50
We interviewed Sarah Hyland and Wells Adams because we think you'll like their picks. Some of the products shown are from Sarah's brand, Sourse. E! has affiliate relationships, so we may get a commission if you purchase something through our links. Items are sold by the retailer, not E!. Prices are accurate as of publish time.
Sarah Hyland and Wells Adams are about to enjoy their fifth Valentine's Day together. It's their first as a married couple and they are celebrating the occasion as the E! Valentine's Day Guest Editors. Sarah explained that she's looking forward to the holiday because "it makes us come together, especially when we're working a lot," elaborating, "We both treat each other often and it's not that we need a holiday as a reminder, but it's nice to have. It's good to have a reason to just pump the brakes and focus on one another."
It's also a great excuse to enjoy some sweet treats. Sarah remarked, "I'm in for any holiday that has to do with chocolate." Her brand Sourse sells "vitamin-infused chocolates crafted with plant-based ingredients." The Modern Family alum shared, "The greatest thing about Sourse is that it's a supplement that's good for you, but it tastes just as good as regular chocolate."
In addition to Sourse, Wells and Sarah have lots of Valentine's Day gift suggestions for anyone who's still shopping. The pair agrees that Sarah is easier to shop for, with Wells joking, "Yeah, but it's just very expensive things. I just need to go to St. Laurent, Gucci, or Dior and I can literally close my eyes, spin around, and there will be a gift she'd be interested in."
Even so, those aren't the only presents that Mr. and Mrs. Adams recommend for Valentine's Day. Sarah and Wells shared their affordable gift picks under $50 to make your Valentine's Day shopping so much easier.