Saudi Arabia Formula 1 race to go ahead despite recent Houthi attack
Formula One said its race in Saudi Arabia would go ahead as scheduled on Sunday despite attacks on the kingdom by Yemen's Houthi rebels.
The announcement came a day after the rebels attacked an oil depot located about 11 kilometres from the racetrack.
F1 said it received "detailed assurances that the event is secure".
The attack happened while the first practice was taking place, and the 20 drivers met Friday night in talks that stretched past 2 am to discuss safety concerns.
"Yesterday was a difficult day for Formula One and a stressful day for us Formula One drivers," the Grand Prix Drivers' Association said on Saturday.
"We went into long discussions between ourselves, with our team principals, and with the most senior people who run our sport. A large variety of opinions were shared and debated."
Ferrari team principal Mattia Binotto said it was "important to listen to drivers" but that the decision to continue was correct.
"It has been a long night but first let's focus on the facts. We know that it's not the first time it's happening in this country and in this area," he said. "Leaving the country would simply not have been the right choice."
Drivers 'expressed concerns' over Saudi human rights record
In an earlier statement, F1 and governing body FIA confirmed that "following discussions with all the teams and drivers," the grand prix "will continue as scheduled".
"Following the widely reported incident that took place in Jeddah on Friday, there has been extensive discussion between all stakeholders, the Saudi government authorities and security agencies who have given full and detailed assurances that the event is secure," the statement said.
F1 added that it has been agreed "with all stakeholders to maintain a clear and open dialogue throughout the event and for the future."
There was a third and final practice session later Saturday scheduled to start at 5 pm local time, with qualifying set to begin under floodlights at 8 pm.
The Houthis acknowledged the attacks on Friday evening, and Saudi Arabia state TV called it a "hostile operation."
The Jiddah oil depot erupted in flames when attacked during Friday's first practice session. It caused a raging fire that rattled the drivers enough to hold extraordinary talks regarding F1's presence in Saudi Arabia.
Many drivers expressed their concerns about racing in the region and Saudi Arabia's human rights record when F1 ran its inaugural event at the circuit last December. Now back at the track a little over three months later, tensions are heightened amidst the attacks.
The attack targeted the North Jiddah Bulk Plant, the same fuel depot the Houthis had attacked five days earlier. The plant is just southeast of the city's international airport, a crucial hub for Muslim pilgrims heading to Mecca.
The plant stores diesel, gasoline and jet fuel for use in the kingdom's second-largest city. It accounts for over a quarter of all of Saudi Arabia's supplies and also supplies fuel crucial to running a regional desalination plant.
Also, a Saudi-led coalition fighting Iran-backed Houthi rebels in Yemen unleashed a barrage of airstrikes on Yemen's capital and a strategic Red Sea city, officials said Saturday.
The overnight airstrikes on Sanaa and Hodeida — both held by the Houthis — followed the attack by rebels on the oil depot in Jiddah.
West Africa bloc mediator 'satisfied' after meeting Burkina Faso new military leader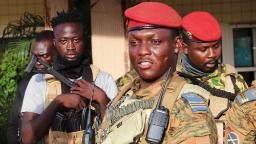 The mediator sent to Burkina Faso by West Africa's main political and economic bloc ECOWAS, Mahamadou Issoufou, on Tuesday said he was satisfied by a meeting with the country's new military leader Ibrahim Traore.



Source link
St. Louis man convicted in David Dorn's murder sentenced to life in prison without parole
Stephan Cannon, 26, was sentenced to life in prison without parole for the murder of former St. Louis Police Capt. David Dorn after a Missouri jury convicted him in July, according to reports.
Cannon was convicted of shooting and killing Dorn during a night of looting and rioting in June 2020 in the wake of the death of George Floyd in Minnesota.
DAVID DORN DEATH: ST. LOUIS MURDER TRIAL GOES TO JURY IN CASE OF RETIRED POLICE BOSS SLAIN DURING 2020 RIOTS
Dorn, 77, was responding to a burglary alarm at a friend's pawn shop when he encountered a group of looters. He was struck four times and died from his injuries.
Dorn and four officers were struck by bullets, while other officers were pelted with rocks and fireworks and 55 businesses were burglarized or damaged across St. Louis during the protests.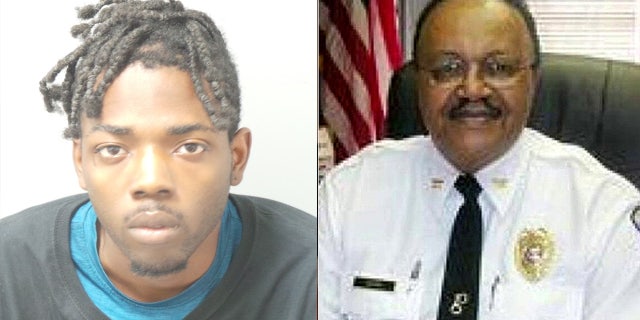 The septuagenarian had served 38 years on the St. Louis police force before working six years as police chief in Moline Acres. He had retired from the Moline Acres department in 2014.
Cannon was convicted of first-degree murder, first-degree robbery, first-degree burglary, stealing $750 or more, unlawful possession of a firearm and three counts of armed criminal action — all felonies.
MY HUSBAND CAPT. DAVID DORN WAS MURDERED IN 2020 RIOTS. HIS KILLER HAD HELP DIVIDING AMERICA.
According to KSDK's Christine Byers, Cannon was sentenced to life without parole on the first-degree murder charge.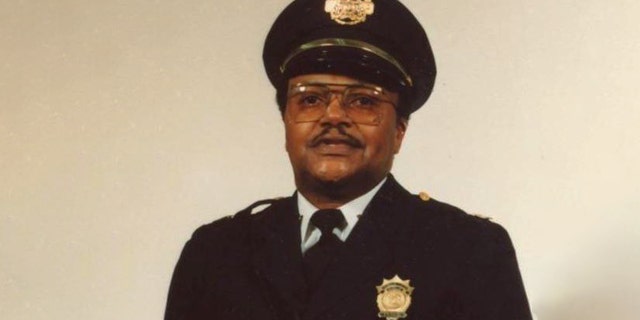 Judge Theresa Counts Burke sentenced Cannon to a total of 16 years for armed criminal action, 10 years for robbery and five years for burglary.
Cannon, in the sentencing hearing, insisted that he was not the one who killed Dorn, KSDK reports.
Dorn's widow, Ann Wood-Dorn, said during the hearing that her husband "became a victim of the very thing he fought against."
Additionally, one of Dorn's sons, Brian Powell, issued a direct message to Cannon: "I hope your eyes are woke. You still have time to get everything together and make amends with your maker."
CLICK HERE TO GET THE FOX NEWS APP
The aftermath of the shooting was allegedly caught on video that had been shared to Facebook Live and was later removed. Prosecutors played it in court.
Fox News' Stephanie Pagones and Michael Ruiz contributed to this report.
When are the rail strike dates in October?


Thousands of transport workers are striking in an ongoing row over pay, jobs and conditions.



Source link