Russia-Ukraine war news: Live updates: White House says Biden not calling for regime change in Putin remarks
War in Ukraine: What you need to know
The latest: In a fiery speech marking the end of his European tour on Saturday, President Biden called Russian President Vladimir Putin a "dictator," saying, "For God's sake, this man cannot remain in power." The White House later clarified that Biden wasn't calling for a regime change and meant only that Putin should not be allowed to exercise power over his neighbors or the region.
Meanwhile, the Russian onslaught continued Saturday with two powerful rockets striking Lviv. The western Ukrainian city had been largely spared from attacks during the first month of the war. Russian forces also entered Slavutych, a northern city of about 25,000 people that houses workers from the nearby Chernobyl nuclear power plant.
The fight: Russia — which has launched more than 1,000 missiles so far — is increasingly relying on "dumb" bombs to wear cities and civilians down. Russia's assault on Ukraine has been extensive with strikes and attacks across the entire country, and Russia has been accused of committing war crimes.
The weapons: Ukraine is making use of weapons such as Javelin antitank missiles and Switchblade "kamikaze" drones, provided by the United States and other allies. Russia has used an array of weapons against Ukraine, some of which have drawn the attention and concern of analysts.
Oil prices: Sanctions on Russia are helping gas prices hit new highs. Here's why — and how long the surge could last.
In Russia: Putin has locked down the flow of information within Russia, where the war isn't even being called a war. "Information warriors" from around the world are working to penetrate Putin's propaganda wall.
How you can help: Here are ways those in the U.S. can help support the Ukrainian people as well as what people around the world have been donating.
Read our full coverage of the Russia-Ukraine crisis. Are you on Telegram? Subscribe to our channel for updates and exclusive video.
Jared Bridegan murder: Ex-wife's husband sighted in Florida day after suspect appears in court
FIRST ON FOX – The husband of Jared Bridegan's ex-wife was spotted Friday shaving his beard in his yard in Kissimmee, Florida, one day after his former tenant appeared in court, charged with Bridegan's murder.
Mario Fernandez, 35, wearing shorts and a burgundy shirt, was shaving his beard in front of his condominium.
At one point, he crouched down in the driveway as he trimmed his facial hair with an electric razor, before going back inside.
FLORIDA POLICE, STATE ATTORNEY ANNOUNCE ARREST IN MURDER OF MICROSOFT EXECUTIVE JARED BRIDEGAN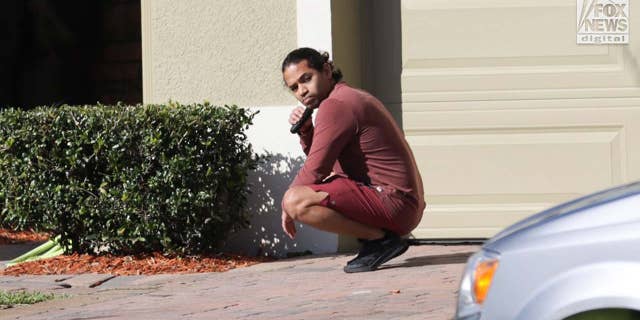 It is the first time he's been spotted since his former tenant, Henry Tenon, was arrested on murder charges for the Feb. 16 fatal shooting of the Microsoft executive in front of his toddler daughter.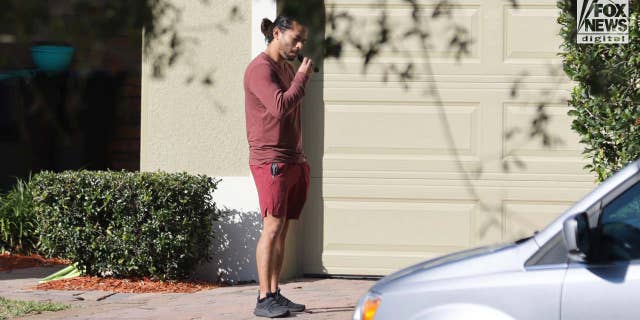 Bridegan's ex-wife, Shanna Gardner-Fernandez, and her second husband, Fernandez, remain suspects in the Jacksonville Beach, Florida, slaying, law enforcement sources told Fox News Digital.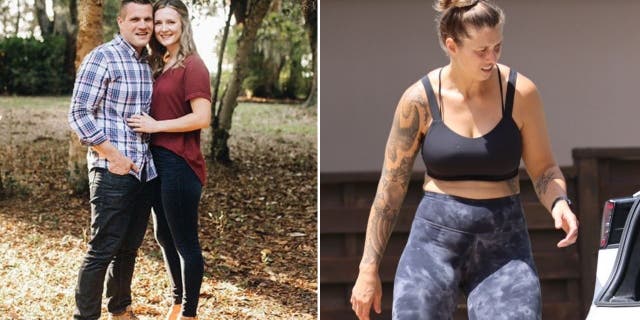 Authorities announced Wednesday the arrest of Tenon, 61, whose only connection to Bridegan appears to be through his ex-wife's husband.
He lived at a property that was owned by Fernandez at the time of the killing.
MAJOR BREAK IN JARED BRIDEGAN MURDER MYSTERY AFTER EX-WIFE MOVES CROSS-COUNTRY
Tenon appeared in a Jacksonville, Florida, courtroom Thursday on charges of conspiracy to commit murder, second-degree murder, child abuse and accessory after the fact to a capital felony.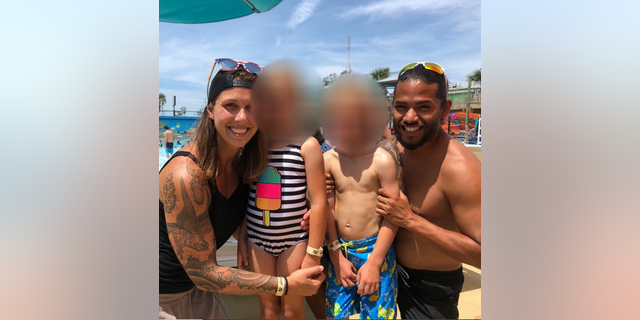 Officials said that Tenon did not act alone. Gardner-Fernandez moved to West Richland, Washington, late last year with the 10-year-old twins she shares with Bridegan.
FLORIDA EX-WIFE OF SLAIN MICROSOFT EXECUTIVE HIRES CRIMINAL DEFENSE LAWYER
Fernandez did not join her in the move. Shortly after the murder, he moved out of the couple's Jacksonville Beach home, which they co-own.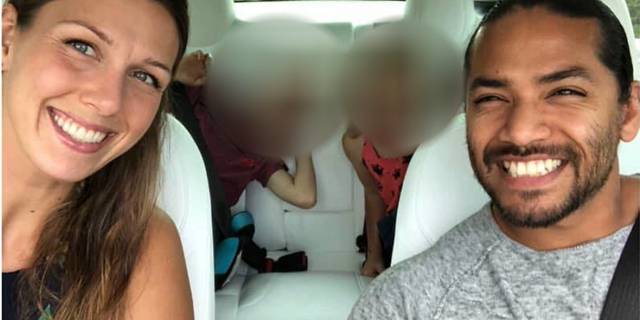 Bridegan's widow and second wife, Kirsten, with whom he shares Bexley, 3, and London, 1, told Fox News Digital Wednesday that she was not surprised by the connection. 
CLICK HERE TO GET THE FOX NEWS APP
Bridegan and Gardner-Fernandez had an acrimonious divorce in 2016 and continued to fight in court over custody of their twins and finances until his death.
He left behind four children. 
Jailing of trans rapist Isla Bryson is 'shambles', says prison chief
Sarah Armstrong, a professor of criminology at Glasgow University, said she was surprised that concern over the safety of women in prison was "focused on this one, very exceptional case" given the "scathing" reports from the European Committee on the Prevention of Torture after previous visits to Cornton Vale.
Protests reach Haiti airport and Prime Minister's residence over police killings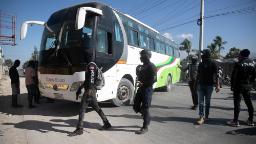 Protesters and some police officers protested at the official residence of Haiti's prime minister in the capital Port-au-Prince on Thursday, decrying recent killings of police, according to one of his advisors.



Source link