Russia Pounds Ukraine Despite Claims of De-escalation
Belying its claims of de-escalation, Russia increased bomb and artillery attacks in Ukraine on Wednesday and sent conflicting signals about the prospects for peace, suggesting new tensions in the Kremlin hierarchy about the course of the war.
The contradictory messaging came as a newly declassified U.S. intelligence assessment suggested that President Vladimir V. Putin of Russia had been misinformed about the war's trajectory by subordinates, who were fearful of his reaction to the Russian military's struggles and setbacks.
The intelligence, according to multiple American officials, showed Mr. Putin's isolation and what appeared to be growing tension between him and the Ministry of Defense, including with his defense minister, Sergei K. Shoigu, who was once among the most trusted members of the Kremlin inner circle and had been rumored to be a possible successor one day to Mr. Putin.
It was not clear whether the release of the declassified intelligence was intended to sow anxiety within Mr. Putin's circle as part of a broader information battle between the United States and Russia over Ukraine, the source of the worst tensions between the two nuclear powers since the Cold War. Nor was it clear if the intelligence was accurate.
But American intelligence officials have proved right so far in their assessments of Mr. Putin's intentions toward Ukraine, beginning with the Russian troop buildup along its borders last year that culminated in the Feb. 24 invasion.
White House officials said that they had released the intelligence to share what they said was a "full understanding" of how Mr. Putin had miscalculated.
"We believe he's being misinformed by his advisers about how badly the Russian military is performing and how the Russian economy is being crippled by sanctions," Kate Bedingfield, the White House communications director, told reporters.
Asked about the declassified assessment during a trip to Algiers, Secretary of State Antony J. Blinken said it was not surprising that Mr. Putin was ill-informed.
"One of the Achilles' heels of autocracies," he said, "is that you don't have people in those systems who speak truth to power or who have the ability to speak truth to power. And I think that is something that we're seeing in Russia."
The latest assessment also appeared to track with the mixed messages from the Kremlin on Wednesday about peace talks with Ukraine this week in Istanbul. The chief Russian negotiator described them as promising, but was basically contradicted by the Kremlin's top spokesman.
New Russian attacks in Ukraine, on the northern city of Chernihiv and the suburbs of Kyiv, also appeared to reflect disarray in Kremlin messaging, coming one day after the Russian military said it was de-escalating in those areas. They suggested that Mr. Putin might be stalling for time, redeploying his invasion forces elsewhere in the country and girding for a protracted conflict.
Mr. Putin's ultimate aim, however, remains murky.
With the war about to enter its sixth week, its calamitous economic and humanitarian impact has widened. Germany has taken the first steps toward rationing natural gas, in anticipation of Russia potentially cutting off deliveries; the total number of Ukrainian refugees has surpassed four million — half of them children; and the United Nations is forecasting the most dire world hunger crisis since World War II. Ukraine and Russia are ordinarily major suppliers of the world's wheat and other grains.
The Chernihiv region, which extends to the border with Belarus, appeared to have been targeted with intense Russian strikes early Wednesday, hours after Russia had vowed to sharply reduce combat in that area and near Kyiv. Both were early targets of the Russian invaders, who were stymied by intense and unexpectedly stiff Ukrainian resistance.
"Yesterday, the Russians publicly stated that they were reducing their offensive actions and activity in the Chernihiv and Kyiv areas," the Chernihiv governor, Vyacheslav Chaus, said in a statement posted on the Telegram social media app. "Do we believe that? Of course not."
Mr. Chaus said that "civil infrastructure has been destroyed again" by Russian strikes. "Libraries, shopping malls and other facilities have been destroyed, and many houses have been destroyed," he said. "Because, in fact, the enemy roamed Chernihiv all night."
In Kyiv, the regional military administration said in a Wednesday post on its Telegram channel that "more than 30 shellings by Russian troops of housing estates and social infrastructure" in the Kyiv region had been recorded over the previous 24 hours.
The mixed messaging from Russia on Wednesday raised questions about whether progress in the peace talks was real.
The lead Russian negotiator in the talks, Vladimir Medinsky, said on Russia's state television that they appeared to be verging on a breakthrough. Mr. Medinsky said Ukraine's proposal to declare neutrality, among what he called other concessions, represented its readiness for "building normal and, I hope, good neighborly relations with Russia."
That language clashed markedly with hard-line rhetoric emanating from Moscow, where supporters of the war, who do not consider Ukraine to be a legitimate country, denounced Mr. Medinsky's diplomacy as bordering on traitorous.
"Any talks with Nazis before your boot is on their throat are perceived as weakness," Vladimir Solovyov, a popular state television host, said on his YouTube show, reprising the Kremlin's false characterization of the Ukrainian government. "You cannot meet with them or talk to them."
And the Kremlin's chief spokesman, Dmitri S. Peskov, was far more cautious in his own comments than Mr. Medinsky. He said that Ukraine's willingness to put some proposals in writing was a "positive factor," but that "we do not see anything very promising or any breakthroughs."
Russia first signaled last week that it was recalibrating the aims of what Mr. Putin has described as a "special military operation" in Ukraine, no longer focusing on seizing Kyiv and other important cities in the north and west of the country but instead on securing the eastern region, known as the Donbas. Russian-backed separatists have been fighting there since 2014.
Russia-Ukraine War: Key Developments
---
The Russian Defense Ministry has cast its decision to wind down military operations around Kyiv as a good-faith gesture of de-escalation, but it appeared to be an attempt to explain away a battlefield defeat.
On Wednesday, the ministry said Russian forces around Kyiv were "regrouping," although that assertion could not be independently confirmed. And it claimed that all along, the aim of gathering forces near Kyiv had not been to take the city but to tie up and weaken Ukrainian troops in the area.
"All these goals were achieved," the ministry said in a statement, adding that it would now focus on "the final stage of the operation to liberate" the Donbas area.
The secretary of Ukraine's national security council, Oleksiy Danilov, said Wednesday that at least part of the Russian military's assertions appeared to be accurate. Some Russian units were relocating to eastern Ukraine and "the enemy is intensifying its formations there," he said.
But Mr. Danilov cautioned that it would be premature to conclude that Russia had abandoned a push toward the capital, even if it was relocating some troops.
In the Donetsk part of Donbas, fighting escalated on Wednesday, the Ukrainian military said in a statement, as Russian forces "intensified fire and assault operations" with air and missile strikes. Ukraine's military also reported Russian shelling and bomb strikes in the eastern city of Kharkiv, one of the invasion's early targets.
Casualties in the war are difficult to confirm. The United Nations, which keeps a daily tally, said Wednesday that at least 1,189 people had been killed so far, although that is almost certainly an undercount.
The possible legal consequences for Russia over its targeting of civilian structures in Ukraine — a potential war crime — moved forward on Wednesday with the formation of a United Nations panel of inquiry. The three-person panel, named by the U.N. Human Rights Council, will "establish the facts, circumstances and root causes" of any crimes arising from the invasion, the council said.
Amid the litany of negative news, there was one potential bright spot: A NASA astronaut returned to Earth on Wednesday with two Russian colleagues, suggesting that despite their antipathy over the crisis in Ukraine, the United States and Russia could still collaborate in space.
Anton Troianovski reported from Istanbul, Megan Specia from Krakow, Poland, and Julian E. Barnes from Washington. Reporting was contributed by Andrew E. Kramer from Kyiv; Valerie Hopkins from Lviv, Ukraine; Melissa Eddy from Berlin; Ivan Nechepurenko from Istanbul; Shashank Bengali from London; Kenneth Chang from Montclair, N.J.; Lara Jakes from Algiers and Nick Cumming-Bruce from Geneva.
Jared Bridegan murder: Ex-wife's husband sighted in Florida day after suspect appears in court
FIRST ON FOX – The husband of Jared Bridegan's ex-wife was spotted Friday shaving his beard in his yard in Kissimmee, Florida, one day after his former tenant appeared in court, charged with Bridegan's murder.
Mario Fernandez, 35, wearing shorts and a burgundy shirt, was shaving his beard in front of his condominium.
At one point, he crouched down in the driveway as he trimmed his facial hair with an electric razor, before going back inside.
FLORIDA POLICE, STATE ATTORNEY ANNOUNCE ARREST IN MURDER OF MICROSOFT EXECUTIVE JARED BRIDEGAN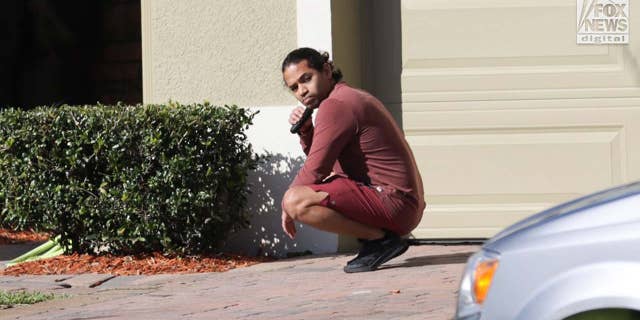 It is the first time he's been spotted since his former tenant, Henry Tenon, was arrested on murder charges for the Feb. 16 fatal shooting of the Microsoft executive in front of his toddler daughter.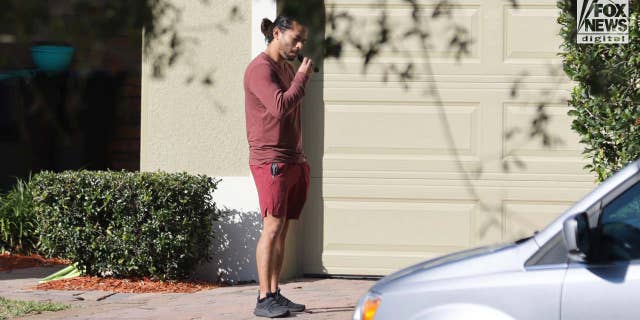 Bridegan's ex-wife, Shanna Gardner-Fernandez, and her second husband, Fernandez, remain suspects in the Jacksonville Beach, Florida, slaying, law enforcement sources told Fox News Digital.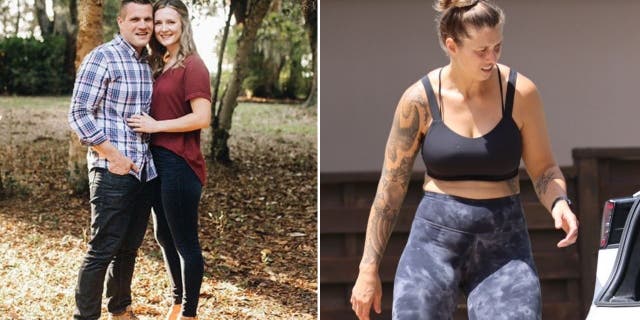 Authorities announced Wednesday the arrest of Tenon, 61, whose only connection to Bridegan appears to be through his ex-wife's husband.
He lived at a property that was owned by Fernandez at the time of the killing.
MAJOR BREAK IN JARED BRIDEGAN MURDER MYSTERY AFTER EX-WIFE MOVES CROSS-COUNTRY
Tenon appeared in a Jacksonville, Florida, courtroom Thursday on charges of conspiracy to commit murder, second-degree murder, child abuse and accessory after the fact to a capital felony.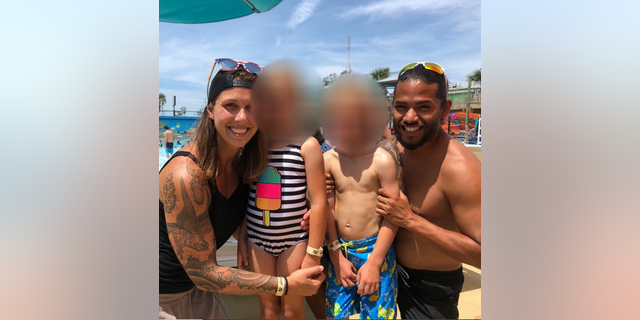 Officials said that Tenon did not act alone. Gardner-Fernandez moved to West Richland, Washington, late last year with the 10-year-old twins she shares with Bridegan.
FLORIDA EX-WIFE OF SLAIN MICROSOFT EXECUTIVE HIRES CRIMINAL DEFENSE LAWYER
Fernandez did not join her in the move. Shortly after the murder, he moved out of the couple's Jacksonville Beach home, which they co-own.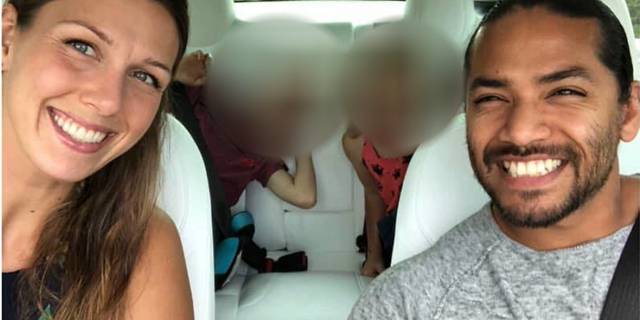 Bridegan's widow and second wife, Kirsten, with whom he shares Bexley, 3, and London, 1, told Fox News Digital Wednesday that she was not surprised by the connection. 
CLICK HERE TO GET THE FOX NEWS APP
Bridegan and Gardner-Fernandez had an acrimonious divorce in 2016 and continued to fight in court over custody of their twins and finances until his death.
He left behind four children. 
Jailing of trans rapist Isla Bryson is 'shambles', says prison chief
Sarah Armstrong, a professor of criminology at Glasgow University, said she was surprised that concern over the safety of women in prison was "focused on this one, very exceptional case" given the "scathing" reports from the European Committee on the Prevention of Torture after previous visits to Cornton Vale.
Protests reach Haiti airport and Prime Minister's residence over police killings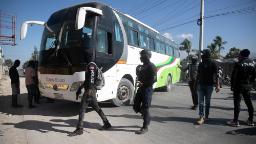 Protesters and some police officers protested at the official residence of Haiti's prime minister in the capital Port-au-Prince on Thursday, decrying recent killings of police, according to one of his advisors.



Source link