President Dissolves Tunisia's Parliament, Deepening Political Crisis
Tunisia's president dissolved Parliament on Wednesday, after lawmakers voted to block emergency powers he had given himself last year, trying to harden his sole grip on the government and courting what could be the country's severest political crisis since the 2011 revolution.
Last July, amid mass protests over poverty, corruption and the handling of the pandemic, President Kais Saied suspended Parliament, dismissed his own prime minister and other officials, and granted himself extraordinary powers, in what his critics denounced as a coup.
But on Wednesday, lawmakers held an online meeting, defying Mr. Saied's warning that the session was illegal, and a majority voted against his power grab, which they said violated the country's Constitution.
Shortly afterward, in a meeting of his National Security Council, the president said the country was facing "unusual" times.
"We are living today, unfortunately, through a coup attempt, but it has failed," he said, then announced that he was dissolving Parliament "to protect the government, the institution and the Tunisian people." His office posted video of his statement on Facebook.
His government said it would investigate the lawmakers who had taken part in Wednesday's session.
In 2011, a popular uprising in Tunisia toppled the dictator Zine el-Abidine Ben Ali after 23 years in power — the first of protests in the region that came to be known as the Arab Spring. But Tunisia's was the only lasting democracy to emerge from that heady upheaval, and it has been a troubled and fragile experiment in popular rule.
Mr. Saied, a former constitutional law professor who was seen as being above the mire of politics, was elected in a landslide in 2019. But he has become steadily more autocratic, ruling by decree, jailing opponents, suspending parts of the Constitution, dismissing the Supreme Judicial Council and restricting press freedom.
Political unrest continues to shake the country, stoked by partisan divisions and a sinking economy. The president has promised to have a new Constitution drafted and put to a referendum this year, followed by the election of a new Parliament.
Landmark national security trial of Hong Kong democracy activists begins. Here's what you need to know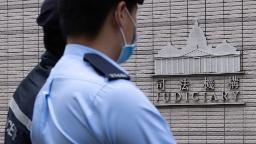 Some were seasoned politicians and veteran protest leaders. Others were academics, unionists and health care workers. They hailed from different generations and held a range of political views, but were brought together by what they say was a shared commitment to Hong Kong's democratic future.



Source link
Texas deputies stop driver hauling 13 illegal immigrants wearing camouflage clothing
Deputies in Zavala County, Texas, caught nearly two dozen illegal immigrants during four separate traffic stops early Sunday, including 13 migrants smuggled in a pickup truck while cloaked in camouflage clothing, authorities said.
In total, the sheriff's office said it apprehended 22 illegal immigrants, while 10 others fled after bailing from the vehicles.
In one case, the sheriff's office said a deputy stopped a black Chevy pickup for a traffic violation on U.S. 57 east of La Pryor. As the deputy went to speak with the driver, he spotted multiple individuals wearing camouflage clothing lying in the bed of the truck.
The deputy then found more individuals inside the vehicle with the driver, who claimed they were all her cousins, according to officials.
ARIZONA BORDER PATROL: MAN TAKES OFF ON HORSEBACK AFTER SMUGGLING ILLEGAL IMMIGRANTS INTO US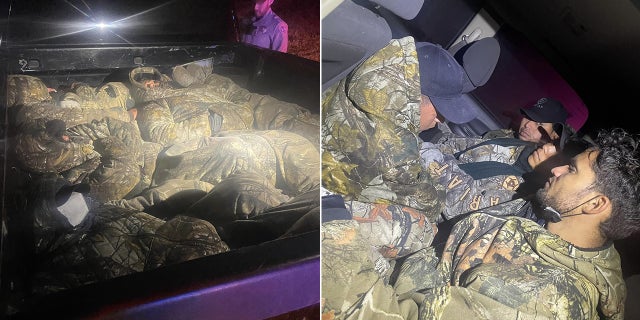 The driver, Samantha Renee Dela Fuente of San Antonio, was charged with smuggling, FOX29 San Antonio reported. Officials said the 13 undocumented individuals were turned over to Uvalde Border Patrol.
In a second incident, a deputy pulled over a Chrysler van for a traffic violation. When the deputy exited his cruiser to approach the vehicle, it sped away and prompted a short pursuit.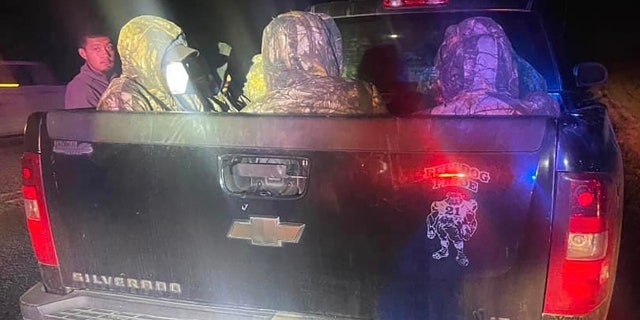 The driver eventually bailed, and three illegal immigrants were apprehended. Deputies said five other undocumented individuals had fled the scene.
PATROL AGENTS TO TESTIFY AT BORDER CRISIS HEARING, AS HOUSE REPUBLICANS PUSH TO IMPEACH DHS SEC MAYORKAS
Deputies said two other illegal immigrants were found hidden in the back of an SUV during a traffic stop on U.S. 57 east of Batesville. The driver had bailed and fled.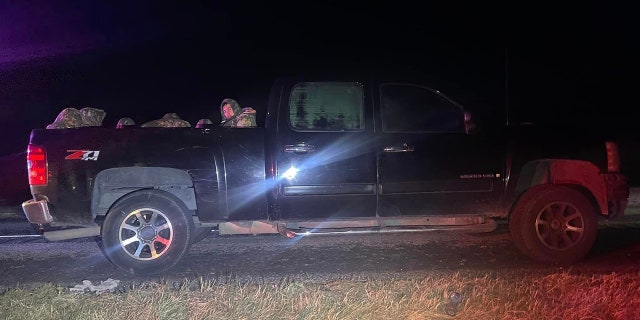 A fourth traffic stop on a blue Chevy Malibu resulted in another short chase until the driver and other individuals bailed from the vehicle into the brush at the West Wind Ranch, the sheriff's office said.
Deputies apprehended three individuals while about five other suspected illegal immigrants escaped.
All the apprehended illegal immigrants were turned over to Border Patrol, the sheriff's office said.
Britishvolt: UK battery start-up set to be bought by Australian firm
Building this battery plant is seen as absolutely vital to securing the future of UK car manufacturing. But the last time an ambitious start-up, with unproven technology led by people unheard of in the battery and car world, attempted this it ended up in the spectacular failure of Britishvolt, which collapsed into administration last month.