Philippine volcano near capital spews ash and gas
Magma came into contact with water in the main crater of Taal volcano in Batangas province, setting off the steam-driven blast that was followed by smaller emissions and accompanied by volcanic earthquakes, the Philippine Institute of Volcanology and Seismology said.
The institute raised the alarm at the 1,020-foot (311-meter) Taal, one of the world's smallest volcanoes, to the third level in a five-step warning system, meaning "there is magmatic intrusion at the main crater that may further drive succeeding eruptions."
Residents of five lakeside villages in the Batangas towns of Agoncillo and Laurel were warned of possible hazards, including fast-moving gas and molten materials and "volcanic tsunami" in the volcanic lake, and urged to evacuate to safer areas.
"It was a powerful burst but now the volcano has calmed down," Laurel Mayor Joan Amo told The Associated Press by telephone, adding that about 8,000 residents in high-risk villages in her town were ready to be moved to safety if the volcanic unrest continues.
Renato Solidum of the government's volcanology institute said it remains to be seen if Taal would suddenly grow more restive or settle down.
"If we see that there is no escalation or the trend is downward" after two weeks of close monitoring, the institute may decide to lower the alert level, Solidum told The AP.
Taal erupted in January 2020, displacing hundreds of thousands of people and sending clouds of ash to Manila, about 65 kilometers (40 miles) to the north, where the main airport was temporarily shut down. Since then, the volcano has sporadically shown signs of restiveness.
The Philippines lies along the Pacific "Ring of Fire," a region prone to earthquakes and volcanic eruptions. A long-dormant volcano, Mount Pinatubo, blew its top north of Manila in 1991 in one of the biggest volcanic eruptions of the 20th century, killing hundreds of people.
New York City woman falls out of boyfriend's car, killed by hit-and-run driver: report
NEWYou can now listen to Fox News articles!
A New York City woman who was trying to get into a vehicle driven by her boyfriend Sunday morning fell to the ground when he began driving away and was fatally struck by a second vehicle, cops told the New York Post. 
The 46-year-old victim, who remains unnamed at this time, was trying to get into the rear passenger seat of a Jeep Cherokee in the Crown Heights neighborhood of Brooklyn when her boyfriend drove away, causing her to fall to the street. 
Authorities say she was then struck by an SUV whose driver failed to stop after hitting her.
The 48-year-old boyfriend told police he didn't realize the woman was trying to get into his car. 
NEW YORK CITY COUNCIL PROGRESSIVES MULL PLAN TO PAY DRUG USERS FOR USED NEEDLES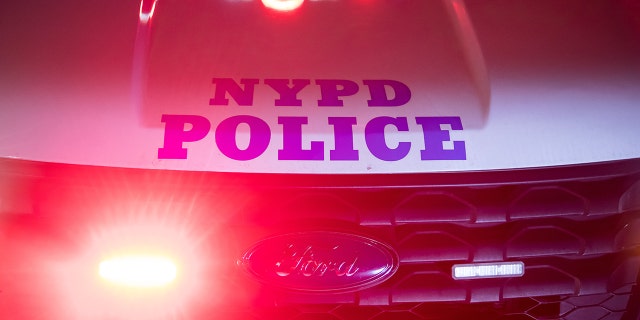 The woman was reportedly taken to the hospital, where she was declared dead.
CLICK HERE TO GET THE FOX NEWS APP
Police continue looking for the driver of the SUV that struck her.
No suspect or vehicle features have been released. 
Storm Ian delays launch of Nasa's Artemis I Moon rocket


The launch of the American space agency's big new Moon rocket is being delayed for the third time.



Source link
As internet goes dark in Iran, activists fear what comes next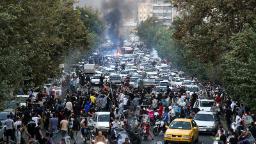 When Iranian authorities pulled the plug on the internet in 2019 amid anti-government protests, the international community struggled to track the civilian carnage that followed.



Source link