North Macedonia, Bulgaria reestablish commercial air link
A plane belonging to Bulgarian airline GullivAir was the first to land at Skopje international airport on Saturday morning. GullivAir will operate twice a week with a 70-seater ATR 72-600 turboprop aircraft.
"The Sofia-Skopje (route) now connects the two capitals in just 30 minutes. We believe this (route) has a huge potential, both for tourist and business trips," Metin Batak, General Manager of Skopje's airport "TAV Macedonia" said.
The reestablishment of the air link was agreed in January when Bulgarian Prime minister Kiril Petkov visited North Macedonia in a bid to thaw relations between the two countries by pledging deeper bilateral cooperation.
In 2020, Bulgaria vetoed the start of formal EU accession talks for North Macedonia, arguing that Skopje had failed to honor parts of a 2017 friendship deal, particularly regarding shared history and language.
This was resented in Skopje, which had recently settled a similar, decades-old dispute with neighboring EU member Greece that had apparently cleared the way for North Macedonia to seek membership. Under that deal, the country changed its name from the previous "Macedonia," which Greece had said implied claims on its own territory and history.
BP scales back green targets as profits hit record
Andrew Griffith, Economic Secretary to the Treasury, told BBC Radio 4's Today programme that the windfall tax struck the "right balance" between helping families with the cost of living and securing the UK's energy supplies. He said its aim was to encourage re-investment of the sector's profits back into the economy
Landmark national security trial of Hong Kong democracy activists begins. Here's what you need to know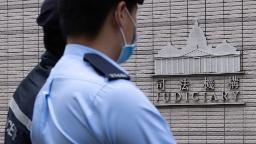 Some were seasoned politicians and veteran protest leaders. Others were academics, unionists and health care workers. They hailed from different generations and held a range of political views, but were brought together by what they say was a shared commitment to Hong Kong's democratic future.



Source link
Texas deputies stop driver hauling 13 illegal immigrants wearing camouflage clothing
Deputies in Zavala County, Texas, caught nearly two dozen illegal immigrants during four separate traffic stops early Sunday, including 13 migrants smuggled in a pickup truck while cloaked in camouflage clothing, authorities said.
In total, the sheriff's office said it apprehended 22 illegal immigrants, while 10 others fled after bailing from the vehicles.
In one case, the sheriff's office said a deputy stopped a black Chevy pickup for a traffic violation on U.S. 57 east of La Pryor. As the deputy went to speak with the driver, he spotted multiple individuals wearing camouflage clothing lying in the bed of the truck.
The deputy then found more individuals inside the vehicle with the driver, who claimed they were all her cousins, according to officials.
ARIZONA BORDER PATROL: MAN TAKES OFF ON HORSEBACK AFTER SMUGGLING ILLEGAL IMMIGRANTS INTO US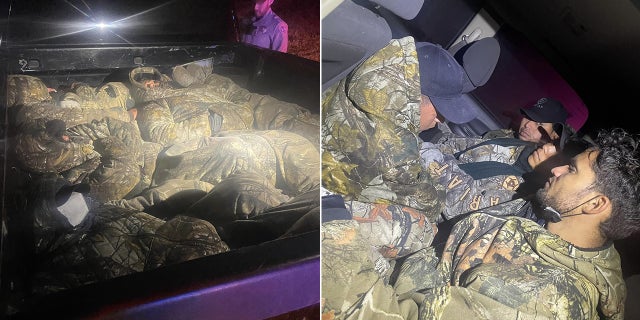 The driver, Samantha Renee Dela Fuente of San Antonio, was charged with smuggling, FOX29 San Antonio reported. Officials said the 13 undocumented individuals were turned over to Uvalde Border Patrol.
In a second incident, a deputy pulled over a Chrysler van for a traffic violation. When the deputy exited his cruiser to approach the vehicle, it sped away and prompted a short pursuit.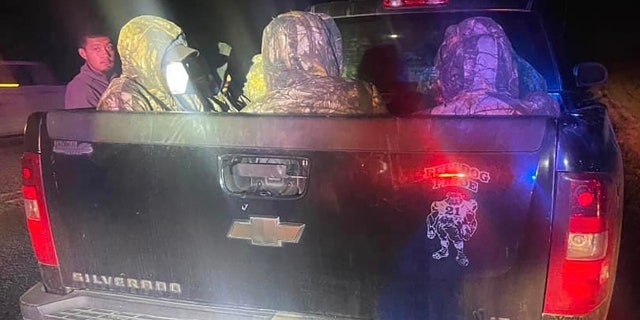 The driver eventually bailed, and three illegal immigrants were apprehended. Deputies said five other undocumented individuals had fled the scene.
PATROL AGENTS TO TESTIFY AT BORDER CRISIS HEARING, AS HOUSE REPUBLICANS PUSH TO IMPEACH DHS SEC MAYORKAS
Deputies said two other illegal immigrants were found hidden in the back of an SUV during a traffic stop on U.S. 57 east of Batesville. The driver had bailed and fled.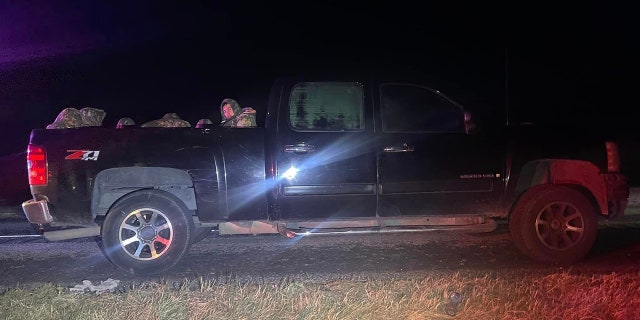 A fourth traffic stop on a blue Chevy Malibu resulted in another short chase until the driver and other individuals bailed from the vehicle into the brush at the West Wind Ranch, the sheriff's office said.
Deputies apprehended three individuals while about five other suspected illegal immigrants escaped.
All the apprehended illegal immigrants were turned over to Border Patrol, the sheriff's office said.