Historic gathering in Israel with U.S. and Arab countries brings little support on Ukraine
Blinken has touted the unprecedented support Washington has marshaled from countries opposed to Russia's war in Ukraine. But on Sunday, he acknowledged that more work needed to be done among U.S. allies in the Middle East — a challenge that could loom over Monday's meetings.
"We will be talking throughout about various means of support that Israel and other countries can give to Ukraine, whether it comes to security assistance, whether it comes to humanitarian assistance, economic assistance, or, again, making sure that sanctions are implemented," Blinken told reporters. "That will be a conversation that's ongoing throughout this trip."
Israel, the largest cumulative recipient of U.S. aid, has come under criticism from Ukrainian President Volodymyr Zelensky for refusing to provide security assistance to Kyiv or impose sanctions on Russia. "We can ask many times why we're not getting weapons from you, why Israel hasn't imposed serious sanctions on Russia. … You need to provide answers to these questions and live with them," he told the Israeli Knesset last week.
The United Arab Emirates, another key ally, has offered tepid statements at the United Nations Security Council even as the U.S. ambassador to the U.N., Linda Thomas-Greenfield, has equated neutrality to cowardice. "You cannot stand on the sidelines and watch the aggression that we see taking place in Ukraine and say you're going to be neutral about it," she said earlier this month.
Saudi Arabia, which is not participating in Monday's event but considers Washington its most important security partner, has resisted U.S. requests to increase oil production — a move that would help ease the energy crunch and rising prices caused by the hostilities.
Blinken has sought to avoid publicly calling out any individual Middle Eastern ally for falling short on Ukraine and offered praise for Israeli medical teams who are operating a field hospital in Ukraine as Russia pummels population centers with missiles and other artillery. But U.S. officials have made clear they expect more support — especially from Arab governments.
"Washington has clearly been disappointed by the response of both Saudi Arabia and the UAE because of their lack of support for the position of the U.S. and the West, but also for not breaking with Russia by boosting oil exports," said Simon Henderson, a Gulf scholar at the Washington Institute.
America's Gulf partners perceive that the United States is pivoting away from the Middle East — focused on Russia's aggression in the short term and China's growing military and economic might in the long term. Their muted response to Russia's action demonstrates their discontent, analysts say.
For Israel, the situation is more complicated.
"Israel has tried to thread the needle between standing with the U.S. and the West and not angering Russia, which it considers a 'neighbor' to its north, with its military presence in Syria," said Natan Sachs, director of the Center for Middle East Policy at the Brookings Institution.
In practice, that has resulted in Israel's foreign minister, Yair Lapid, issuing clear, pro-Western statements about the Ukraine conflict, with condemnation of Russia's actions, while Prime Minister Naftali Bennett has avoided making remarks that might anger Russian President Vladimir Putin.
"This has allowed Bennett to engage in his intensive diplomatic efforts to mediate between Moscow and Kyiv," Sachs said. "Their approach risks angering Washington, of course."
In private, U.S. and European officials have also downplayed the prospects that Bennett's channel with Putin will pay dividends for Ukraine — particularly given their view that Putin is bent on continuing his military campaign.
The meetings Monday include the foreign ministers of the UAE, Morocco, Bahrain, Israel and Egypt.
Egypt, a longtime peace partner of Israel, has looked to seize on the normalization agreements to amplify its role as Israel's bridge to the Arab world. While that position is welcomed by Washington, President Abdel Fatah al-Sissi has also disappointed U.S. officials with his affinity for Putin and refusal to join the West's pro-Ukraine coalition.
"In this war, Egypt is not — and does not want to become — part of the robust Western defense of Ukraine," said Amy Hawthorne, an Egypt expert at the Project on Middle East Democracy. "Biden's call to defend the larger cause of democracy has zero resonance for President al-Sissi; what matters is protecting Egypt's parochial interests without unduly antagonizing Washington. Sissi will do the minimum that Biden asks of him and no more."
U.S. disappointment in the region stands in stark contrast to its view of how other allies, even in regions where the conflict represents a more remote threat, have stepped up in the wake of Putin's attack on Ukraine.
Japan, the world's third-largest economy, froze Moscow's access to tens of billions of dollars' worth of its currency reserves held in the central bank in Tokyo. It also joined with other Group of Seven nations and Australia to cut some Russian banks off from a global interbank messaging system known as SWIFT and freeze the assets of Russian officials and elites. It is also targeting individuals and organizations from Belarus.
Other East Asian countries have followed suit. South Korea has tightened export controls against Russia and also joined the SWIFT cutoff of some banks. Singapore, which studiously seeks to avoid crossing the world's major powers, also imposed export controls on items that can be used as weapons against Ukrainians and blocked certain Russian banks and financial transactions.
Many African countries have been reluctant to take sides in the conflict, wary of angering either the United States or Russia, but U.S. officials have been pleased with the strong criticism of Moscow's actions at the U.N. Security Council by some, including Gabon, Ghana and Kenya.
Jailing of trans rapist Isla Bryson is 'shambles', says prison chief
Sarah Armstrong, a professor of criminology at Glasgow University, said she was surprised that concern over the safety of women in prison was "focused on this one, very exceptional case" given the "scathing" reports from the European Committee on the Prevention of Torture after previous visits to Cornton Vale.
Protests reach Haiti airport and Prime Minister's residence over police killings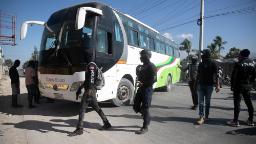 Protesters and some police officers protested at the official residence of Haiti's prime minister in the capital Port-au-Prince on Thursday, decrying recent killings of police, according to one of his advisors.



Source link
Actor Julian Sands latest hiker to encounter disaster near popular LA mountain, expert weighs in on dangers
Several hikers have recently been killed or disappeared around a popular southern California peak – including missing actor Julian Sands – which should be a warning for would-be adventurers, experts said.
Mount Baldy's breathtaking views come with real danger that can quickly turn a winter alpine trek into a nightmare, hiking expert Cris Hazzard told Fox News Digital.
"When there's snow and ice on the mountains, it just takes one misstep to slide hundreds of feet down the slopes," said Hazzard, of HikingGuy.com. People die on Mount Baldy every winter "like clockwork," he added.
"Even if you survive, you could be trapped in a spot where no one can see you," Hazzard said.
ACTOR JULIAN SANDS IDENTIFIED AS MISSING HIKER IN CALIFORNIA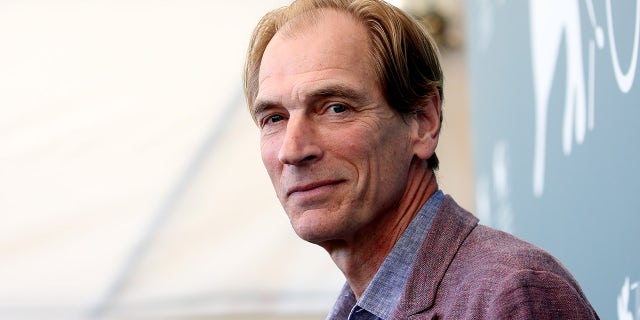 Mount Baldy, in the Angeles National Forest about 50 miles west of downtown L.A., is a magnet for hikers who travel the alpine forests and double switchbacks around its 10,000-foot summit. On a clear day, visitors to the summit can see all the way to Catalina Island and the Pacific Ocean, Hazzard said. 
Sands, 65, became the latest hiker to go missing there nearly two weeks ago and he remained unaccounted for as of Thursday.
While the search for Sands continued Tuesday, 75-year-old Jin Chung was rescued after he never returned from a hike days earlier. The missing cases both came after a woman was killed when she slipped down a roughly 500-foot icy hillside.
The treacherous icy hills, Hazzard told Fox News Digital, are what usually get hikers into trouble in that part of the Angeles National Forest.
IPHONE EMERGENCY SERVICE HELPS RESCUE PAIR AFTER CRASH IN SOUTHERN CALIFORNIA FOREST
"Slipping on a narrow trail when hiking up a mountain in the summer usually means a bruised ego and a scrape or two," Hazzard said. "But one slip or misstep on that same stretch of trail in the winter can get you into real trouble."
Some hikers "don't have the experience" – or the gear – for the mountain's winter terrain, he added. 
"It's easy to get lost when the trail is covered in snow or maybe even blazed incorrectly by the person before you," he said.
"Climbing Mount Baldy right now should be done with at least a helmet, crampons, and ice axe and if you have yet to practice using tools like an ice axe, it's just extra weight you're carrying," he added.
While there are areas around Mount Baldy that are more dangerous than others, including the Devil's Backbone and the climb to Cucamonga Peak, Hazzard said trails with a lower profile can be just as dangerous in the winter.
NH HIKER FALLS TO DEATH OFF MOUNTAIN CLIFF WHILE TAKING PHOTOS WITH HIS WIFE, AUTHORITIES SAY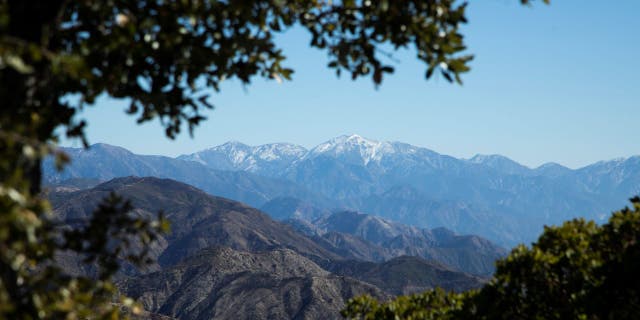 "You don't have to slide hundreds of feet down a slope to get hurt," Hazzard said. "It could be the section of the trail where you think it's relatively safe to let your concentration wane and get sloppy with your footing."
Hazzard suggested alternative southern California hiking options where snowfall is not an issue, including Joshua Tree National Park and the lower peaks of the San Gabriel and Santa Ana Mountains. However, if hikers insist on Mount Baldy during the winter, Hazzard provided some basic tips to try and stay as safe as possible. 
"Find a Forest Service road or flat trail and start there," Hazzard said. "You can use your trekking poles, microspikes, or snowshoes, and it can be a great time. Bring the 10 essentials, wear layers that you can adjust to control heat and sweat, and let your family know where you're hiking."
HIKER FOUND DEAD IN TEXAS NATIONAL PARK AFTER HIGH WIND WARNING ON NEW YEAR'S EVE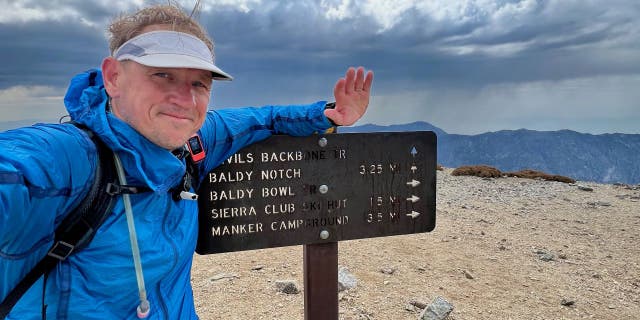 "Expect to go slower than usual and enjoy the scenery; winter hiking is not about bagging the miles or summits. If you really want to bag Mount Baldy in the winter, learn how to mountaineer, practice your skills, pick the ideal conditions, and do it responsibly."
The "extremely dangerous" conditions that claimed the life of the female hiker and another hiker in recent weeks prompted local authorities to urge hikers, including experienced ones, to avoid the area for the time being.
"Please know the current conditions on Mount Baldy are adverse and extremely dangerous. Due to the high winds, the snow has turned to ice, making hiking extremely dangerous," authorities warned. 
CLICK HERE TO GET THE FOX NEWS APP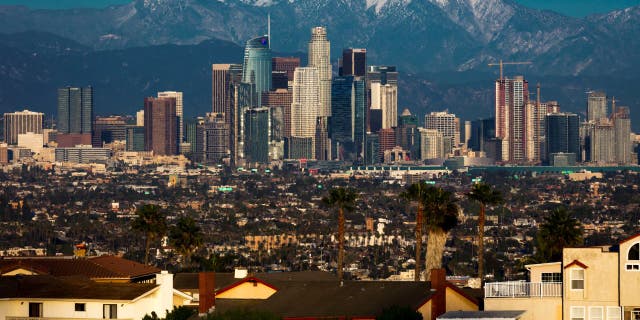 The San Bernardino County Sheriff's Search and Rescue Team said it has responded on 14 rescue missions in the last four weeks alone.
Search crews continue to look for Sands, known for his roles in "The Killing Fields" and "Leaving Las Vegas," as of Thursday afternoon amid wintry conditions and avalanche warnings.
The U.S. Forest Service did not immediately respond to a request for comment from Fox News Digital.