Help to refugees arriving in Moldova and Poland aims to alleviate pressures on neighbours
More than a hundred Ukrainians arrived in Frankfurt from Moldova on Friday — the first of some 2,500 refugee women, children and elderly to travel on an air bridge to Germany.
German Foreign Minister Annalena Baerbock said at a news conference in the southwestern German city there were about 14,000 places across Europe for refugees in Moldova.
The UN refugee agency says that 376,000 people have already fled to the former Soviet republic, but as the country struggles to cope with the numbers, air bridges could provide a way forward and help take pressure off Ukraine's neighbour which has a population of just 2.6 million people.
Baerbock says an "air bridge" out of Moldova was the "most important step" in helping the country deal with the influx of refugees.
More than 3.7 million people have fled Ukraine since the Russian invasion began over a month ago.
At Medyka, UN refugee officers are working alongside local authorities and volunteers to provide maximum support to some of the two million people who have crossed the border into Poland.
Helping arrivals with special needs and health problems is a top priority for support workers as well as providing protection.
"The first thing fundamentally is that people who are fleeing really dangerous situations where their life is in danger are able to access safety," Shabia Mantoo, spokesperson for the UNHCR stated.
"But then they have other needs that need to be taken care of."
"You see a lot of people with disabilities who were coming in. They need tailored assistance. Some of them need medical care," Mantoo said.
Meanwhile, in Berlin, a Deutsche Bahn freight train departs for Ukraine three times a week. The carriages are stacked with essential supplies from supermarket chains and manufacturers, all thanks to donations made by German businesses and private citizens around the country.
As internet goes dark in Iran, activists fear what comes next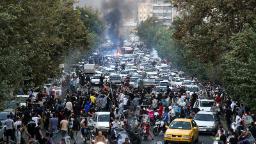 When Iranian authorities pulled the plug on the internet in 2019 amid anti-government protests, the international community struggled to track the civilian carnage that followed.



Source link
Elijah McClain's death attributed to ketamine administrated by paramedics
NEWYou can now listen to Fox News articles!
Elijah McClain died after being administrated ketamine while forcibly detained, according to a recently published autopsy report.
Denver District Court Chief Judge Christopher Baumann ordered Thursday that McClain's autopsy report be published unredacted for the public. 
The report was published Friday afternoon. According to the coroner, McClain's 2019 cause of death was an overdose of ketamine administered by paramedics.
"Simply put, this dosage of ketamine was too much for this individual, and it resulted in an overdose, even though his blood ketamine level was consistent with a 'therapeutic' blood concentration," said coroner Dr. Stephen Cina.
ELIJAH MCCLAIN DEATH: COLORADO GRAND JURY INDICTS 3 POLICE OFFICERS, 2 PARAMEDICS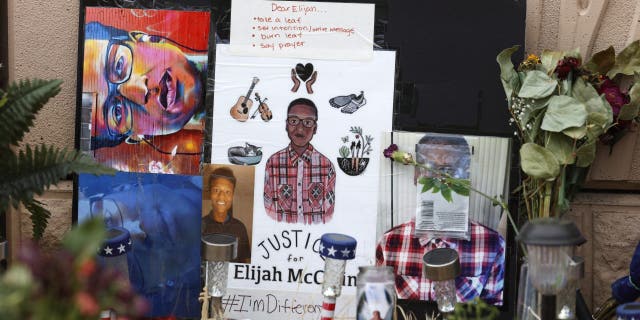 "I believe that Mr. McClain would most likely be alive but for the administration of ketamine," Cina added.
In September, a Colorado grand jury indicted three officers and two paramedics in the death of Elijah McClain, a black man who was put in a chokehold and injected with a powerful sedative two years ago in suburban Denver. 
Aurora police stopped McClain, a 23-year-old massage therapist, as he walked home from a store on Aug. 24, 2019, after a 911 caller reported a man wearing a ski mask and waving his hands who seemed "sketchy."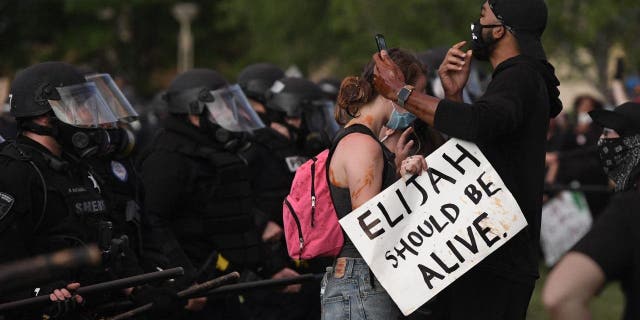 Officers put McClain in a chokehold and pinned him down. 
Paramedics injected him with 500 milligrams of ketamine, an amount appropriate for someone 77 pounds heavier than McClain's 143-pound frame, according to the indictment. He fell unconscious, was pronounced brain-dead at a hospital, and was taken off life support.
AURORA POLICE IN COLORADO QUESTIONED ON USE OF FORCE DURING ELIJAH MCCLAIN PROTEST: REPORT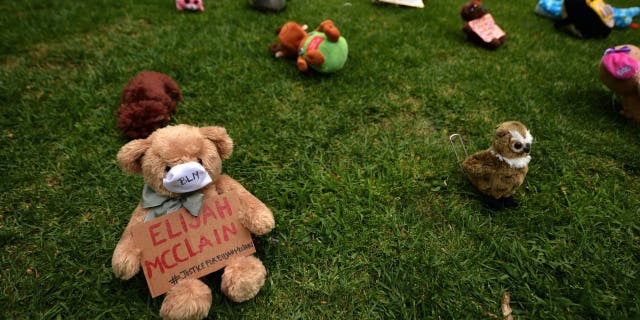 The city of Aurora has released bodycam footage and the 911 call that preceded the incident.
CLICK HERE TO GET THE FOX NEWS APP
In portions of it, McClain, in a sobbing voice, denies having done anything wrong. He tells officers he's "just different" and can be heard saying, "I can't breathe, please stop."
"When we showed up, he was wearing a ski mask," someone can be heard saying.
Road World Championships: Injured Annemiek van Vleuten wins in 'stunning' finale


Dutchwoman Annemiek van Vleuten wins women's road race gold despite a fractured elbow at the Road World Championships in Australia.



Source link