German military to stop training Libyan coastguard over migrant abuses
Germany says that its military will no longer train Libya's coastguard over concerns about the treatment of migrants.
Foreign Ministry spokeswoman Andrea Sasse said Libyan officials had demonstrated "repeated unacceptable behaviour" towards refugees and NGOs.
Individual units of the Libyan coastguard have long been accused of mistreating migrants, who are caught trying to reach Europe by boat.
"[In view of this] the German government cannot currently justify the training of the Libyan coast guard by German soldiers," Sasse said on Wednesday.
"The coast guard has acted in a completely unacceptable and illegal manner," Sasse said, referring to two incidents in July 2021.
The announcement came as the German government agreed to extend its participation in the European Union naval mission, known as Operation Irini, which monitors an arms embargo against Libya.
A recent report by the head of Operation Irini had acknowledged "excessive use of force" by Libyan authorities but called for European training programmes to continue.
The training of Libyan forces began seven years ago under Operation Sophia, as large numbers of migrants tried to reach the EU via Libya. The mission was then replaced in 2020 when the focus shifted to arms control.
Operation Irini itself has been criticised for not doing enough to save migrants at sea despite EU vessels conducting extensive monitoring in the area.
Several NGOs are also involved in the rescue of migrants, including the Germany-based group Sea-Eye which took in 32 migrants this week off the coast of Libya.
German government spokesman Steffen Hebestreit said that under the extended naval mandate — which needs to be approved by parliament — Berlin will continue to monitor the arms embargo and prevent the illegal export of oil from Libya.
"[This] should help to fight the business model of people-trafficking networks," he said.
Landmark national security trial of Hong Kong democracy activists begins. Here's what you need to know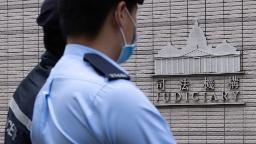 Some were seasoned politicians and veteran protest leaders. Others were academics, unionists and health care workers. They hailed from different generations and held a range of political views, but were brought together by what they say was a shared commitment to Hong Kong's democratic future.



Source link
Texas deputies stop driver hauling 13 illegal immigrants wearing camouflage clothing
Deputies in Zavala County, Texas, caught nearly two dozen illegal immigrants during four separate traffic stops early Sunday, including 13 migrants smuggled in a pickup truck while cloaked in camouflage clothing, authorities said.
In total, the sheriff's office said it apprehended 22 illegal immigrants, while 10 others fled after bailing from the vehicles.
In one case, the sheriff's office said a deputy stopped a black Chevy pickup for a traffic violation on U.S. 57 east of La Pryor. As the deputy went to speak with the driver, he spotted multiple individuals wearing camouflage clothing lying in the bed of the truck.
The deputy then found more individuals inside the vehicle with the driver, who claimed they were all her cousins, according to officials.
ARIZONA BORDER PATROL: MAN TAKES OFF ON HORSEBACK AFTER SMUGGLING ILLEGAL IMMIGRANTS INTO US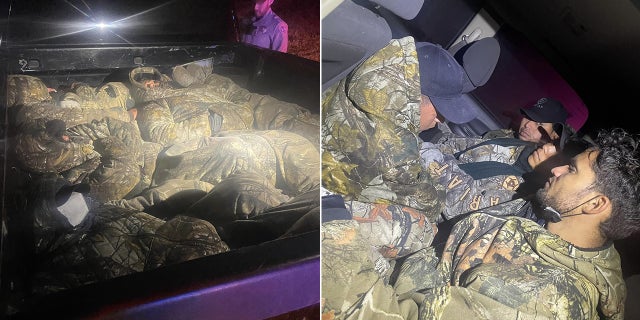 The driver, Samantha Renee Dela Fuente of San Antonio, was charged with smuggling, FOX29 San Antonio reported. Officials said the 13 undocumented individuals were turned over to Uvalde Border Patrol.
In a second incident, a deputy pulled over a Chrysler van for a traffic violation. When the deputy exited his cruiser to approach the vehicle, it sped away and prompted a short pursuit.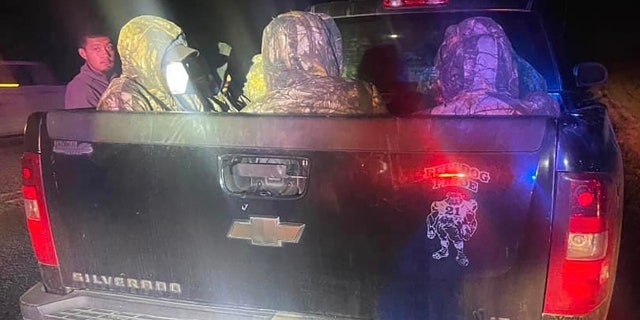 The driver eventually bailed, and three illegal immigrants were apprehended. Deputies said five other undocumented individuals had fled the scene.
PATROL AGENTS TO TESTIFY AT BORDER CRISIS HEARING, AS HOUSE REPUBLICANS PUSH TO IMPEACH DHS SEC MAYORKAS
Deputies said two other illegal immigrants were found hidden in the back of an SUV during a traffic stop on U.S. 57 east of Batesville. The driver had bailed and fled.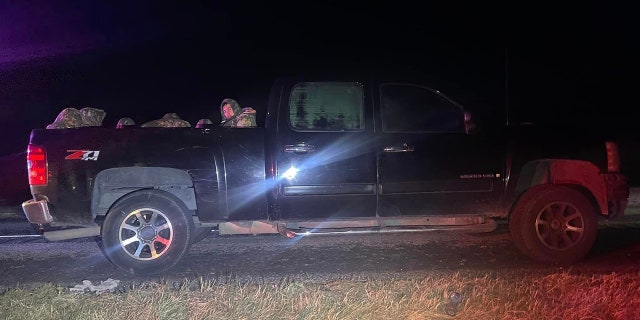 A fourth traffic stop on a blue Chevy Malibu resulted in another short chase until the driver and other individuals bailed from the vehicle into the brush at the West Wind Ranch, the sheriff's office said.
Deputies apprehended three individuals while about five other suspected illegal immigrants escaped.
All the apprehended illegal immigrants were turned over to Border Patrol, the sheriff's office said.
Britishvolt: UK battery start-up set to be bought by Australian firm
Building this battery plant is seen as absolutely vital to securing the future of UK car manufacturing. But the last time an ambitious start-up, with unproven technology led by people unheard of in the battery and car world, attempted this it ended up in the spectacular failure of Britishvolt, which collapsed into administration last month.