Florida warns of new drug much more powerful than fentanyl
NEWYou can now listen to Fox News articles!
TAMPA – A new drug 20-100 times stronger than fentanyl is now making its way into common street drugs across the United States.
Isotonitazene, referred to as ISO, is creating problems for spring breakers in Florida and even leading to second-hand overdoses. 
Florida Attorney General Ashley Moody issued a warning on ISO earlier this month, as law enforcement agencies warned the drug could be driving the recent increase in overdose deaths.
"For years, we have been warning about the dangers of fentanyl and how just one pill laced with this synthetic opioid can kill. Now, there is a new, deadlier drug being found in Florida. Isotonitazene … is so strong that it can kill just by coming in contact with someone's skin or being accidentally inhaled. ISO has already been linked to overdose deaths in Florida, so please, never take any illicit drug and know that using just one time could cost you your life," Moody said.
DRUG OVERDOSE DEATHS HAVE SURGED DURING PANDEMIC, CDC DATA SHOWS
ISO is linked to overdose deaths across the country, including in the Midwest. Mark Geary buried his son unexpectedly in May 2021, after his son ingested a hydrocodone unknowingly laced with ISO.
"He was a son, father, grandpa, uncle. He was just so happy, and he just loved his kids. He loved his family. It will be a year in May. Without family, I would probably be more devastated," Geary said.
Jeff Geary's cause of death was initially reported as a fentanyl overdose, but later tests found ISO contributed to his death. 
"I never heard of ISO, and she explained it's a more powerful drug than fentanyl. I believe that this is going to be the new fentanyl, like fentanyl was to heroin … where they thought it was heroin killing people, and it ended up being fentanyl. Now I believe a lot of fentanyl deaths, if they take a second look at it, it's going to be ISO," Geary said.
ISO is now increasing overdose deaths across the country, according to the Pasco County Sheriff's Office.
WEST POINT CADETS INVOLVED IN FLORIDA SPRING BREAK FENTANYL OVERDOSE
"We're seeing overdose numbers going up. My prediction is that when the medical examiners' report comes back, we're going to see that ISO is causing that percentage to go higher for overdose fatalities," Sheriff Chris Nocco said.
The Pasco County Sheriff's Office found the drug doesn't always respond to Narcan, a medication that reverses the effects of fentanyl and other opioids. Like fentanyl, the drug is also sparking more accidental overdoses in families — and even law enforcement, second-hand.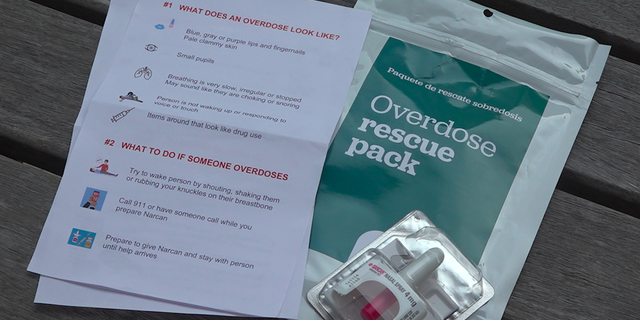 DRUG OVERDOSE DEATHS, FUELED BY FENTANYL, HIT RECORD HIGH IN U.S.
"We had an instance the other day where a mother and her 14-year-old daughter overdosed. We're scared for our law enforcement officers, our firefighters, our canines, you know, one time they're out there trying to save somebody's life. You know, even just, you know, trying to resuscitate somebody back, you know, can cause them to overdose also," Nocco said. "You've taken a poison, and you magnified it 20 to 100 times. So you're, you know, basically going to be destroying people the first time they take it." 
According to the Drug Enforcement Administration (DEA), ISO is manufactured in China, shipped to Mexico and then smuggled into the United States.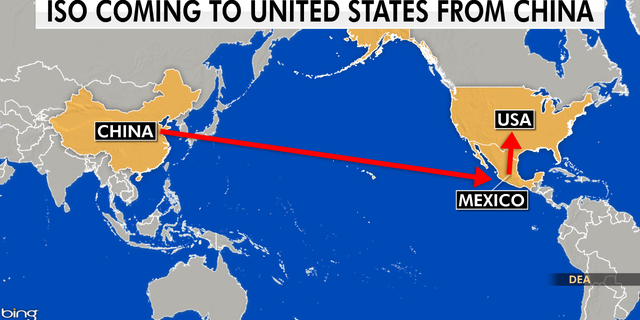 CLICK HERE TO GET THE FOX NEWS APP
Geary is sharing his son's story in hopes of saving another family from heartbreak.
"I'm putting my son's story about his death out there to possibly help just one person save someone's life or save a family from going through what our family is going through," he said.
BP scales back green targets as profits hit record
Andrew Griffith, Economic Secretary to the Treasury, told BBC Radio 4's Today programme that the windfall tax struck the "right balance" between helping families with the cost of living and securing the UK's energy supplies. He said its aim was to encourage re-investment of the sector's profits back into the economy
Landmark national security trial of Hong Kong democracy activists begins. Here's what you need to know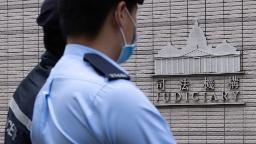 Some were seasoned politicians and veteran protest leaders. Others were academics, unionists and health care workers. They hailed from different generations and held a range of political views, but were brought together by what they say was a shared commitment to Hong Kong's democratic future.



Source link
Texas deputies stop driver hauling 13 illegal immigrants wearing camouflage clothing
Deputies in Zavala County, Texas, caught nearly two dozen illegal immigrants during four separate traffic stops early Sunday, including 13 migrants smuggled in a pickup truck while cloaked in camouflage clothing, authorities said.
In total, the sheriff's office said it apprehended 22 illegal immigrants, while 10 others fled after bailing from the vehicles.
In one case, the sheriff's office said a deputy stopped a black Chevy pickup for a traffic violation on U.S. 57 east of La Pryor. As the deputy went to speak with the driver, he spotted multiple individuals wearing camouflage clothing lying in the bed of the truck.
The deputy then found more individuals inside the vehicle with the driver, who claimed they were all her cousins, according to officials.
ARIZONA BORDER PATROL: MAN TAKES OFF ON HORSEBACK AFTER SMUGGLING ILLEGAL IMMIGRANTS INTO US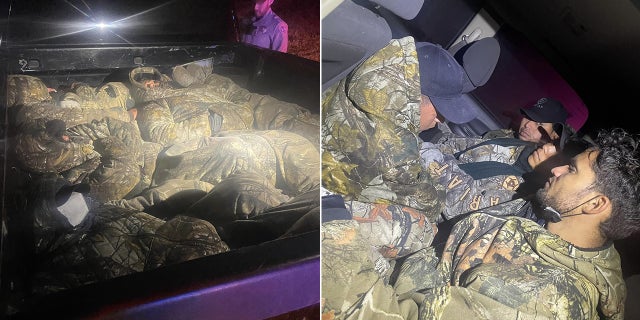 The driver, Samantha Renee Dela Fuente of San Antonio, was charged with smuggling, FOX29 San Antonio reported. Officials said the 13 undocumented individuals were turned over to Uvalde Border Patrol.
In a second incident, a deputy pulled over a Chrysler van for a traffic violation. When the deputy exited his cruiser to approach the vehicle, it sped away and prompted a short pursuit.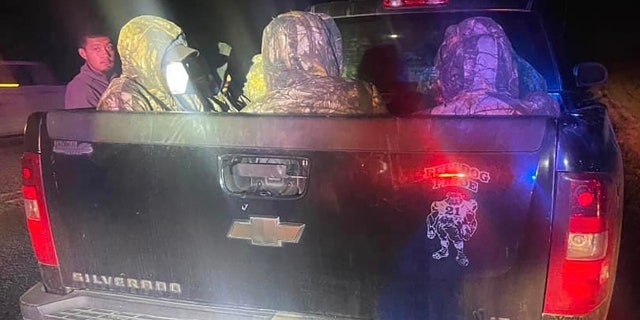 The driver eventually bailed, and three illegal immigrants were apprehended. Deputies said five other undocumented individuals had fled the scene.
PATROL AGENTS TO TESTIFY AT BORDER CRISIS HEARING, AS HOUSE REPUBLICANS PUSH TO IMPEACH DHS SEC MAYORKAS
Deputies said two other illegal immigrants were found hidden in the back of an SUV during a traffic stop on U.S. 57 east of Batesville. The driver had bailed and fled.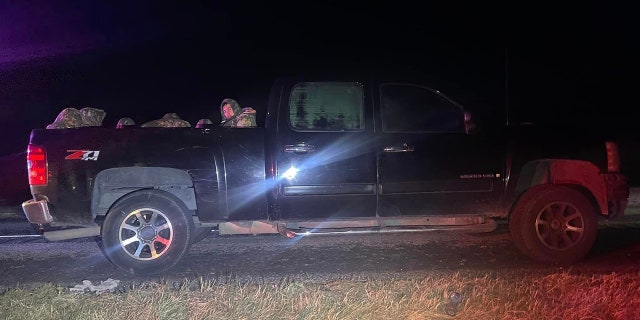 A fourth traffic stop on a blue Chevy Malibu resulted in another short chase until the driver and other individuals bailed from the vehicle into the brush at the West Wind Ranch, the sheriff's office said.
Deputies apprehended three individuals while about five other suspected illegal immigrants escaped.
All the apprehended illegal immigrants were turned over to Border Patrol, the sheriff's office said.