Florida spring breakers carry on in Panama City, far away from troubles in Miami Beach
NEWYou can now listen to Fox News articles!
PANAMA CITY, Fla. – With Miami Beach enforcing a strict curfew to curb a spike in spring break violence in one of the final weeks of the season, Panama City and other Florida beach towns are boasting of a more relaxed scene.
At Panama City Beach, vacationing college students flocked to the Gulf Coast on the panhandle.
Photos show spring breakers dancing, playing sports and tanning on the beach, then packing into cars after sundown to experience the local nightlife.
Beachgoers said they were happy to stretch their legs after two years of coronavirus lockdowns kept millions of Americans cooped up and avoiding travel. 
MIAMI BEACH STEAKHOUSE SUES CITY OVER STRICT SPRING BREAK CURFEW
Police broke up at least one large gathering, however, and police earlier this week announced more than 100 arrests for drinking alcohol on the beach this spring break season, which can last up to six weeks due to different schedules for colleges around the country.
SPRING BREAKERS LET LOOSE AMID NATIONWIDE CRIME SPIKE, CURFEW ENACTED IN ONE POPULAR DESTINATION
But it was a mellower contrast to the other side of the state in Miami Beach, where city officials have blocked of parking in most of the South Beach entertainment district and ordered a midnight to 6 a.m. curfew for the final week of the busy spring break season. The crackdown there came after a pair of shootings left five people injured in two days in the heart of a waterfront neighborhood that appeals to young travelers and other visitors.
CLICK HERE TO GET THE FOX NEWS APP
More than 600 people have been arrested there in connection with spring break – and not just for open containers. Police seized more than 100 firearms and were still on the hunt for at least two shooting suspects. 
Fox News Joshua Comins contributed to this report.
New York City woman falls out of boyfriend's car, killed by hit-and-run driver: report
NEWYou can now listen to Fox News articles!
A New York City woman who was trying to get into a vehicle driven by her boyfriend Sunday morning fell to the ground when he began driving away and was fatally struck by a second vehicle, cops told the New York Post. 
The 46-year-old victim, who remains unnamed at this time, was trying to get into the rear passenger seat of a Jeep Cherokee in the Crown Heights neighborhood of Brooklyn when her boyfriend drove away, causing her to fall to the street. 
Authorities say she was then struck by an SUV whose driver failed to stop after hitting her.
The 48-year-old boyfriend told police he didn't realize the woman was trying to get into his car. 
NEW YORK CITY COUNCIL PROGRESSIVES MULL PLAN TO PAY DRUG USERS FOR USED NEEDLES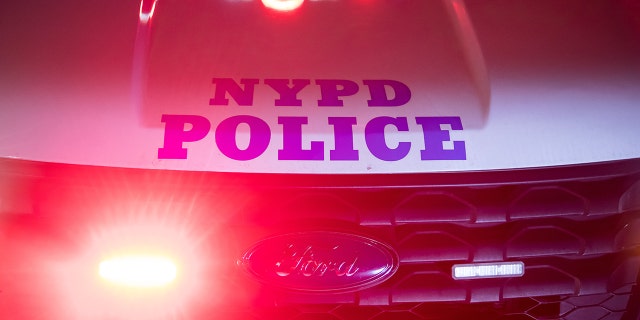 The woman was reportedly taken to the hospital, where she was declared dead.
CLICK HERE TO GET THE FOX NEWS APP
Police continue looking for the driver of the SUV that struck her.
No suspect or vehicle features have been released. 
Storm Ian delays launch of Nasa's Artemis I Moon rocket


The launch of the American space agency's big new Moon rocket is being delayed for the third time.



Source link
As internet goes dark in Iran, activists fear what comes next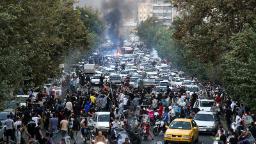 When Iranian authorities pulled the plug on the internet in 2019 amid anti-government protests, the international community struggled to track the civilian carnage that followed.



Source link