Florida amusement park horror: Family of teenager who fell from ride retains civil rights lawyer Ben Crump
NEWYou can now listen to Fox News articles!
The family of the 14-year-old who fell off an Orlando, Florida amusement park ride and passed away has retained civil rights injury lawyer Ben Crump.
Tyre Sampson, 14, died on Thursday night after falling from the FreeFall ride at ICON Park. Video footage of the incident show the FreeFall ride moments before the 14-year-old fell to his death. The Sampson family has retained civil rights lawyer Ben Crump as well as personal injury attorney Bob Hilliard, according to a statement from Crump's law firm.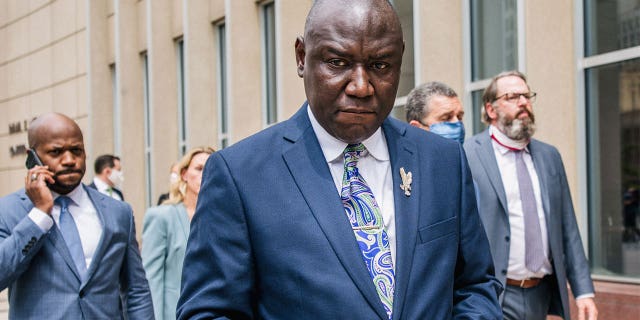 "This family is shocked and heartbroken at the loss of their son," Crump said in a statement, according to the report. "This young man was the kind of son every parent hopes for — an honor roll student, an aspiring athlete and a kind-hearted person who cared about others. … A fun theme park visit with his football team should not have ended in tragedy."
Crump is known for his involvement in several high-profile cases, including George Floyd, Trayvon Martin, and more.
FLORIDA AMUSEMENT PARK WILL 'ABSOLUTELY' BE HELD LIABLE IN INCIDENT THAT KILLED TEENAGER: FORMER US ATTORNEY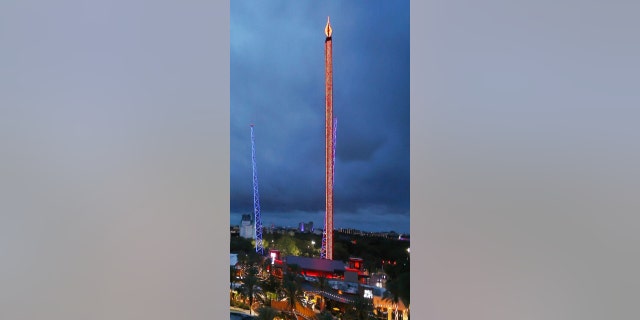 Sampson was taken to a hospital, where he later died from his injuries. Authorities reportedly said that the 911 call was placed just before 11:15 p.m. E.T.
After Sampson fell off the FreeFall ride, one person can be heard asking "Did you check him?," according to Fox 35 Orlando.
"Yeah. The light was on," one person said in video obtained by Fox 35 Orlando.
"You guys are sure you checked him?," one person said.
"Yeah. The light was on. The light was on," another responded.
One witness who was at the amusement park at the time told Fox 35 that he thought he saw a piece of the ride fall.
"We got a little closer and it was a person laying on the ground," Montrey Williams said. "Everyone was just panicking and screaming."
FLORIDA AMUSEMENT PARK VISITORS IN SHOCK AFTER SEEING TEENAGER FALL OFF RIDE: 'DID YOU CHECK HIM?'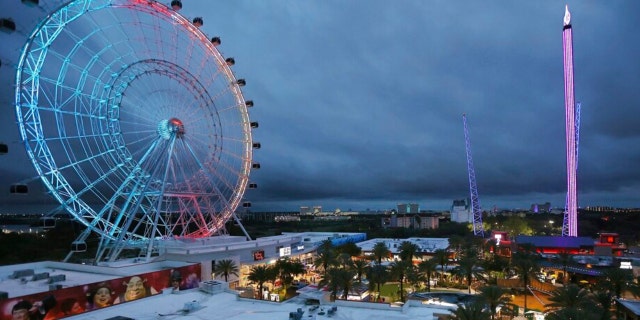 Sampson was visiting from Missouri when he went to the ICON Park. Sampson was 6 feet, 5 inches tall and weighed 330 pounds, according to the St. Louis Post-Dispatch.
The FreeFall ride will remain closed for the duration of the investigation, according to the report.
It is the world's tallest freestanding drop tower ride standing at 430-feet-tall, according to the attraction. 
ICON Park tweeted a statement, in which it says it is cooperating with law enforcement and is grieving the tragedy.
CLICK HERE TO GET THE FOX NEWS APP
In a statement, the SlingShot Group, which operates the Orlando FreeFall, said that it will cooperate with the investigation and expressed its deepest sympathy to family and friends of Sampson.
"We are heartbroken with the incident that took the life of one of our guests. We extend our condolences and deepest sympathy to his family and friends. We are working with the Sheriff's Office and ride officials on a full investigation. The Orlando FreeFall will be closed until further notice," the statement reads.
Fox News' Julia Musto contributed to this report
BP scales back green targets as profits hit record
Andrew Griffith, Economic Secretary to the Treasury, told BBC Radio 4's Today programme that the windfall tax struck the "right balance" between helping families with the cost of living and securing the UK's energy supplies. He said its aim was to encourage re-investment of the sector's profits back into the economy
Landmark national security trial of Hong Kong democracy activists begins. Here's what you need to know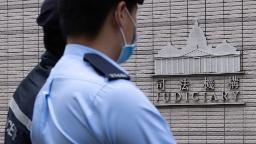 Some were seasoned politicians and veteran protest leaders. Others were academics, unionists and health care workers. They hailed from different generations and held a range of political views, but were brought together by what they say was a shared commitment to Hong Kong's democratic future.



Source link
Texas deputies stop driver hauling 13 illegal immigrants wearing camouflage clothing
Deputies in Zavala County, Texas, caught nearly two dozen illegal immigrants during four separate traffic stops early Sunday, including 13 migrants smuggled in a pickup truck while cloaked in camouflage clothing, authorities said.
In total, the sheriff's office said it apprehended 22 illegal immigrants, while 10 others fled after bailing from the vehicles.
In one case, the sheriff's office said a deputy stopped a black Chevy pickup for a traffic violation on U.S. 57 east of La Pryor. As the deputy went to speak with the driver, he spotted multiple individuals wearing camouflage clothing lying in the bed of the truck.
The deputy then found more individuals inside the vehicle with the driver, who claimed they were all her cousins, according to officials.
ARIZONA BORDER PATROL: MAN TAKES OFF ON HORSEBACK AFTER SMUGGLING ILLEGAL IMMIGRANTS INTO US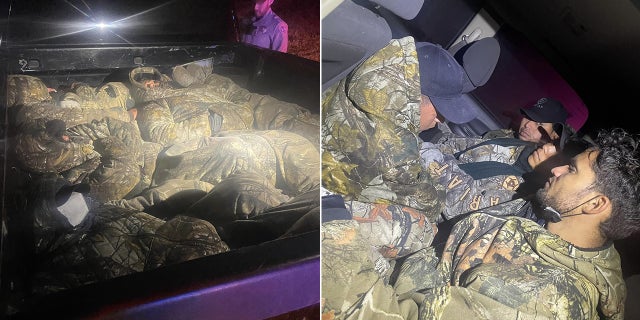 The driver, Samantha Renee Dela Fuente of San Antonio, was charged with smuggling, FOX29 San Antonio reported. Officials said the 13 undocumented individuals were turned over to Uvalde Border Patrol.
In a second incident, a deputy pulled over a Chrysler van for a traffic violation. When the deputy exited his cruiser to approach the vehicle, it sped away and prompted a short pursuit.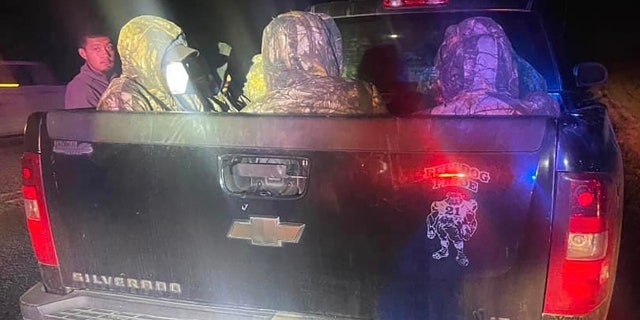 The driver eventually bailed, and three illegal immigrants were apprehended. Deputies said five other undocumented individuals had fled the scene.
PATROL AGENTS TO TESTIFY AT BORDER CRISIS HEARING, AS HOUSE REPUBLICANS PUSH TO IMPEACH DHS SEC MAYORKAS
Deputies said two other illegal immigrants were found hidden in the back of an SUV during a traffic stop on U.S. 57 east of Batesville. The driver had bailed and fled.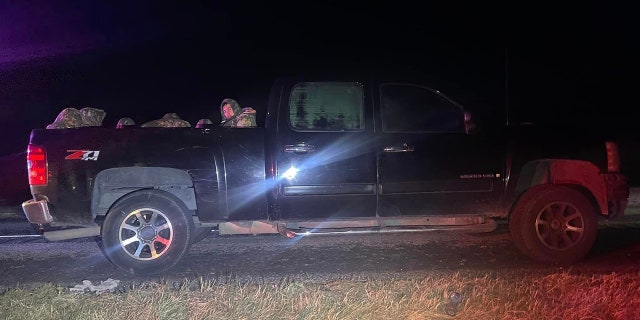 A fourth traffic stop on a blue Chevy Malibu resulted in another short chase until the driver and other individuals bailed from the vehicle into the brush at the West Wind Ranch, the sheriff's office said.
Deputies apprehended three individuals while about five other suspected illegal immigrants escaped.
All the apprehended illegal immigrants were turned over to Border Patrol, the sheriff's office said.