Colorado woman dies at Grand Canyon after falling into whitewater rapids
NEWYou can now listen to Fox News articles!
A Colorado woman, 68, died last week when she fell into whitewater rapids while on a multi-day boating trip through Grand Canyon National Park in Arizona, park officials said Friday. 
Mary Kelley was near Hance Rapid on the Colorado River nine days into her trip late Thursday morning when she fell into the water. 
Members of her group pulled her out of the water and park officials flew in a helicopter but all resuscitation efforts were unsuccessful.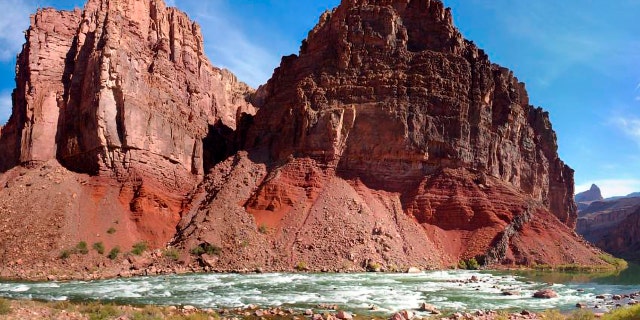 OREGON MAN DIES AFTER FALLING 50 FEET IN GRAND CANYON NATIONAL PARK 
Park officials said Hance Rapid at the intersection with Red Canyon is difficult to maneuver because of debris in the water from recent flash floods.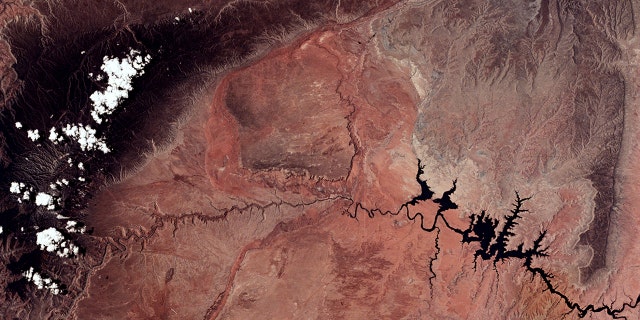 The National Park Service and the Coconino County Medical Examiner are conducting an investigation into Kelley's death. 
Last August, an Oregon man died after falling 50 feet while hiking a trail in the park. David Colburn's death last summer was the 18th in 2021. 
The Associated Press contributed to this report. 
This fan has shaped anti-discrimination policy in Australian cricket after alleging racial abuse at a match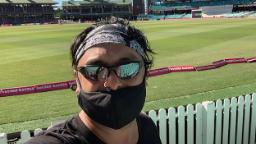 Two years after alleging he was racially abused at a cricket match, an Indian fan has had a hand in shaping how the sport tackles discrimination in Australia.



Source link
Connecticut student jailed after fight, accused of bringing gun and high-capacity magazine to school
A Connecticut student was jailed on numerous charges Wednesday after a fight in school led to the discovery of a gun and a high-capacity magazine hidden in a classroom closet.
The 18-year-old student was first charged with assault and disorderly conduct on Tuesday after an altercation with a 16-year-old at the Hamden Collaborative Learning Center, police said.
Officers were called back later in the morning after school security received a report that handgun was in the school. They recovered the 9-millimeter gun and loaded magazine from inside the closet, police said. Police rearrested the 18-year-old on charges of carrying a pistol without a permit, negligent storage of a firearm, first-degree reckless endangerment, possession of a weapon on school grounds and illegal possession of a large-capacity magazine.
CONNECTICUT GOV. LAMONT PROPOSES STATE'S 1ST TAX CUT IN NEARLY 30 YEARS
He is being held in lieu of a $150,000 bond. It was not clear Wednesday if he had hired an attorney.
Hamden police said they plan to have a school resource officer meet with staff and students daily at the school, which the district describes as an "alternative education program for students, grades 10-12, who have not achieved success in the larger school environment."
CLICK HERE TO GET THE FOX NEWS APP
Hamden, a New Haven suburb, is about 28 miles from Newtown, where 26 students and educators were shot to death at Sandy Hook Elementary School in December 2012.
LeBron James breaks NBA all-time scoring record
LeBron James has become the NBA's all-time leading scorer, passing Kareem Abdul-Jabbar's 39-year-old record.
Los Angeles Lakers star James, 38, hit 38 points in a 133-130 defeat by the Oklahoma City Thunder to surpass Abdul-Jabbar's mark of 38,387.
Abdul-Jabbar initially broke the scoring record in April 1984, eight months before James was born.
"To be able to be in the presence of a legend and great as Kareem, it means so much to me," said James.
James, who needed 36 points to break the record, did so with a fadeaway jumper at the end of the third quarter and he finished the match with a career total of 38,390.
An emotional James rose both arms in celebration while 75-year-old Abdul-Jabbar, who was at the match at the Lakers home court, stood and applauded.
There was a brief break in play for a ceremony to mark the achievement, with James taking a microphone to make a speech on court.
"Everybody that has ever been a part of this run with me the last 20-plus years, I want to say thank you so much because I wouldn't be me without all you. You all helped. Your passion and sacrifices helped me to get to this point," he said.
"And to the NBA to Adam Silver, to the late great David Stern, thank you very much for allowing me to be a part of something I always dreamed about. I would never in a million years dreamt this to be even better than what it is tonight."
Abdul-Jabbar ceremoniously handed over the ball to James to recognise his new record in front of a cheering crowd that included tennis legend John McEnroe, music stars Jay-Z, LL Cool J and Bad Bunny, boxer Floyd Mayweather Jr and actor Denzel Washington.
"I thought it had every chance of being broken. It just had to have someone that the offense focused on continually," said Abdul-Jabbar, who retired in 1989.
"LeBron's career is one of someone who planned to dominate this game. You have to give him credit for just the way he played and for the way he's lasted and dominated."
Four-time NBA champion James is in his 20th season in the NBA, having been drafted first overall by hometown team the Cleveland Cavaliers in 2003.
The forward joined the Miami Heat in 2010, winning two titles, before returning to lead Cleveland to the only NBA title in their history in 2016.
He has been with the Lakers since 2018 and helped them win the 2020 title, which was also the fourth time he has been named NBA finals MVP.
Two-time Olympic champion James has won four regular season MVP titles and appeared in the NBA Finals 10 times.
Abdul-Jabbar played in the NBA for 20 seasons with the Milwaukee Bucks and Lakers, during which he won six titles, six regular season MVP crowns and was named finals MVP twice.
Asked after the game whether he is the best NBA player of all time, James said: "I'll let everybody else decide who that is or just talk about it, but it's great barbershop talk.
"Me personally, I'm going to take myself against anybody who's ever played this game. But everyone's going to decide who their favourite is."
Analysis
Nesta McGregor, BBC Sport
Many thought this was an insurmountable milestone, but it's finally been surpassed.
Lebron 'The King' James has added a new jewel to his crown.
For two decades he has been the dominant force in the NBA – playing for his home town team Cleveland Cavaliers, Miami Heat and now LA Lakers – winning a championship with each.
Amongst all his achievements, this may be considered the greatest yet. He'd already overtaken superstars like Michael Jordan and Kobe Bryant, but for some, breaking Kareem Abdul-Jabbar's long-standing record cements James' status as the best ever.
Lebron is still performing at the very top level. He still averages 30 points a game. So the big question now is how much longer can he continue?
As he celebrates this achievement with his loved ones, James has made no secret of the fact he wants to stick around long enough to pay with – or against – his eldest son Bronny, 18.
And who would bet against him?
Player

Pts

Played

Minutes

Pts/game

LeBron James

38,390

1,410

53,741

27.2

Kareem Abdul-Jabbar

38,387

1,560

57,446

24.6

Karl Malone

36,928

1,476

54,852

25.0

Kobe Bryant

33,643

1,346

48,643

25.0

Michael Jordan

32,292

1,072

41,010

30.1

Dirk Nowitzki

31,560

1,522

51,367

20.7

Wilt Chamberlain

31,419

1,045

47,859

30.1

Shaquille O'Neal

28,596

1,207

41,917

23.7

Carmelo Anthony

28,289

1,260

43,513

22.5

Moses Malone

27,409

1,329

45,071

20.6
James holds the records as the youngest player to reach every significant points tally from 5,000 to 35,000.
He passed six-time NBA champion Jordan into fourth overall in March 2019 and late Lakers great Bryant to move into third all-time in January 2020.
James then surpassed Karl Malone into second overall in March last year, a month after he beat Abdul-Jabbar's record for the most combined regular season and play-off points. The NBA's official all-time scoring list only takes into account regular season points.
James, a 19-time All-Star, scored 23,119 points in 849 games for the Cavaliers during 11 seasons across two spells.
He scored 7,919 points for the Heat in 294 games over four seasons and now has 7,314 points in 266 games over five seasons for the Lakers.
James is also in the top-10 all-time lists for assists, steals, defensive rebounds, field goals made and three-pointers made.
'You elevated the game' – Lebron James tributes
US President Joe Biden: "LeBron, congratulations. With your whole heart and soul you broke a hell of a record. You elevated the game. More than that, like Kareem, Bill Russell and others who came before you, you challenged and inspired the nation to be better, do better and live up to our full promise."
Los Angeles Lakers great Magic Johnson: "I never thought that Kareem's scoring record would be broken by anybody. It means more to myself and to our fans because you're wearing that purple and gold and broke it as a Laker. This historic moment is so special because we will never see another LeBron James."
NBA Commissioner Adam Silver: "It's a towering achievement that speaks to his sustained excellence over 20 seasons in the league. And quite amazingly, LeBron continues to play at an elite level and his basketball history is still being written."
Golden State Warriors guard Stephen Curry: Your sustained level of play for 20 years, reaching this pinnacle of scoring in basketball, it is unbelievable. Way down the road, when we're reflecting back on our careers, we'll be able to be at that level knowing what it was like to battle at the highest level."
Brooklyn Nets forward Kevin Durant: "It's even funny to just even say that, you know coming from where you have come from, how hard you grinded for this long. It's been an inspiration since day one. Much love and keep setting the bar high."
Timeline of success
26 June 2003 – drafted number one by the Cleveland Cavaliers
30 October 2003 – makes debut aged 18 against the Sacramento Kings, recording 25 points, nine assists, six rebounds and four steals
20 February 2005 – makes All-Star Game debut, the first of 19 appearances
7 June 2007 – first NBA Finals appearance for Cleveland, who go on to lose to San Antonio Spurs
24 August 2008 – wins Olympic gold with the USA at Beijing Games
4 May 2009 – wins the first of his four regular season MVP titles
8 July 2010 – joins the Miami Heat after seven seasons with the Cavaliers
21 June 2012 – wins first NBA championship with the Heat and claim first of four Finals MVP titles
12 August 2012 – wins second Olympic gold at London Games
20 June 2013 – becomes back-to-back NBA champion with the Heat
11 July 2014 – returns to Cleveland after four seasons in Miami
19 June 2016 – leads the Cavaliers back from 3-1 down against the Golden State Warriors to win their first NBA Championship
9 July 2018 – signs for the Los Angeles Lakers after four years during second stint in Cleveland
11 October 2020 – claims fourth NBA title by beating the Miami Heat, also becoming first player to win Finals MVP for three different teams
8 February 2023 – passes Kareem Abdul-Jabbar to become NBA's all-time leading points scorer
Lebron James' record-breaking moment – in pictures