China plane crash: All 132 people aboard plane dead, official tells state media
China Eastern Airlines Flight 5735 had been carrying 123 passengers and nine crew members from Kunming toward Guangzhou when it nosedived into the mountains in Guangxi on Monday afternoon, according to video footage and witness accounts. The plane plunged more than 25,000 feet in less than three minutes and crashed into a mountain near Molang village in the city of Wuzhou, sparking a forest fire.
The cause of the crash has perplexed aviation authorities and experts. The weather was good, the pilots did not raise alarms and the plane did not appear to have broken apart in flight. China has one of the world's strongest aviation safety records.
Outgoing Federal Aviation Administrator Steve Dickson called the type of Boeing plane that went down "one of the safest aircraft ever produced in commercial operation."
Hundreds of firefighters and search-and-rescue teams were sent to the scene, local officials said. The United States National Transportation Safety Board has assembled a team of technical experts from the FAA, Boeing and engine manufacturer CFM International to join the Chinese investigation into the crash.
Search teams have retrieved one of the jet's two black boxes, which contain recorded information from the flight that can help investigators determine the cause of a crash. But the black box had sustained serious damage, senior Chinese aviation administration official Mao Yanfeng said Wednesday.
Passengers on the plane included a young couple who had been taking their toddler daughter to get surgery in Guangzhou, executives from a Guangzhou mining company, a 22-year-old woman who had recently married and a 36-year-old women returning home to Guangzhou to celebrate the Lunar New Year, local media reported. More than 500 family members descended on the nearby city of Wuzhou after the crash to await word on the fates of their relatives onboard, China's official Xinhua News Agency reported.
The crash is China's deadliest since 1994, when a China Northwest Airlines flight crashed in Xian after an autopilot malfunction caused the plane to break up in midair, killing 160 people.
New York City woman falls out of boyfriend's car, killed by hit-and-run driver: report
NEWYou can now listen to Fox News articles!
A New York City woman who was trying to get into a vehicle driven by her boyfriend Sunday morning fell to the ground when he began driving away and was fatally struck by a second vehicle, cops told the New York Post. 
The 46-year-old victim, who remains unnamed at this time, was trying to get into the rear passenger seat of a Jeep Cherokee in the Crown Heights neighborhood of Brooklyn when her boyfriend drove away, causing her to fall to the street. 
Authorities say she was then struck by an SUV whose driver failed to stop after hitting her.
The 48-year-old boyfriend told police he didn't realize the woman was trying to get into his car. 
NEW YORK CITY COUNCIL PROGRESSIVES MULL PLAN TO PAY DRUG USERS FOR USED NEEDLES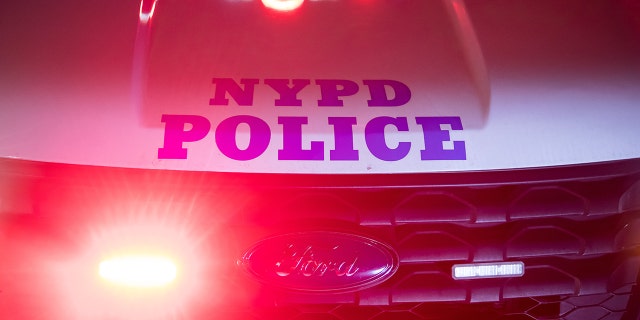 The woman was reportedly taken to the hospital, where she was declared dead.
CLICK HERE TO GET THE FOX NEWS APP
Police continue looking for the driver of the SUV that struck her.
No suspect or vehicle features have been released. 
Storm Ian delays launch of Nasa's Artemis I Moon rocket


The launch of the American space agency's big new Moon rocket is being delayed for the third time.



Source link
As internet goes dark in Iran, activists fear what comes next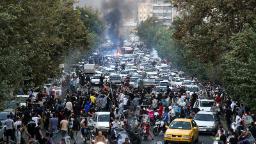 When Iranian authorities pulled the plug on the internet in 2019 amid anti-government protests, the international community struggled to track the civilian carnage that followed.



Source link